News from Around Banderas Bay | March 2009
PV Little League Week Two - Recap and Updates

Bob Cohen - PVNN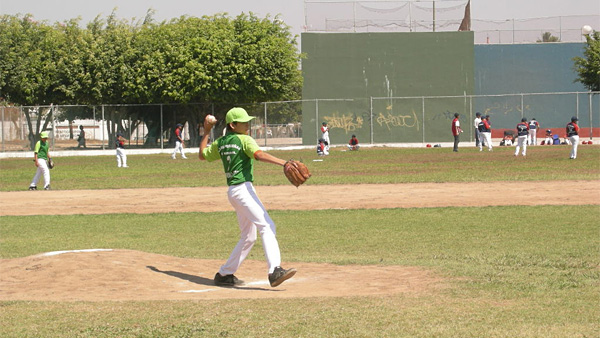 The opening pitch for Week 2 of the Puerto Vallarta Little League. (Bob Cohen)
Week Two of the Puerto Vallarta Little League didn't have the fanfare that the opening day had, but every kid was out again with uniforms sparkling, the grass was green and the sun was shining for the Saturday 10:00 AM opening games. It was another great day for baseball and one could sense the kids' competitive spirit.


One team was dropped form the league as they had to forfeit last week due to bringing just six players and the school withdrew from the league. In its place Escuela Emiliano Zapata was added in the 9-11 year old division. League President Miguel Vargas stepped in as an interim coach to get the kids up to speed in their first week of practice and play.


A full schedule of five games were played; three at 10:00 AM and two other following. In the 9-11 division, Los Limones defeated Bucerias 12-2 and improved to 2-0 for the season. Bucerias dropped to 1-1. Ixtapa defeated the PV Yankees in a very tight game 7-6 and also moved to 2-0 as the Yankees dropped to 0-2, but only have been outscored by a total of 3 runs in their two games. Brisas Del Pacifico scored 22 runs for the second week in a row, but won this week 22-19 over the new Daiquiri Dick's team. Last week they lost 23-22 and improved to 1-1 and have a league best 44 runs in two games.


In the 12-14 year old division, Vallarta defeated Roberto's Camarones 15-5 in the early game. They utilized team speed and timely hitting for the victory. Ixtapa defeated Escuela 29 by the same score of 15-5. Ixtapa leads the division with a 2-0 record, followed by Vallarta and Roberto's who are 1-1. Escuela 29 is 0-2 and will be looking for their first win next week.


This coming Saturday we expect to see rivalries develop and competition heat up in both age divisions. Come out and join us; there is nothing better than some time in the sun watching kids that would have never had a chance before, now playing official Little League baseball.


The league picked up two more sponsors as the very popular Daiquiri Dick's Restaurant Bar & Grill decided to help and sponsored a team, in fact the kids are from the school directly across the street from the restaurant. The team was added ironically the same day that Tary Bowman became a sponsor. She was more than pleased to step up and help, and the location match is a natural for the restaurant.


The other sponsor added was Roberto's Restaurant, who teamed up with Frank "Pancho" Torres to create the Roberto's Camarones. Last week the team was just the Camarones and with Roberto on board the name reflects the sponsor. Welcome Roberto and thanks for helping the kids.


That is not all the help the fledging Little League has had this past week. Still needing funds to cover expenses and also needing equipment, a number of people have been in contact with me via email and locally as well.


Existing sponsors have added to their commitments also. Bruce Byng, owner of Teatro Limon Restaurante brought over 20 cases of water for the kids and was sure that his "Los Limones" didn't suffer from dehydration. Bruce has also been a great help in trying to secure remaining sponsors and picked up a donation of $1500 pesos from Don Deike while Don was watching play. Thank you Don.


Peter Deep of Club Maρana was busy making contact with friends and business associates for me to call on. Peter, your assistance is invaluable and we thank you!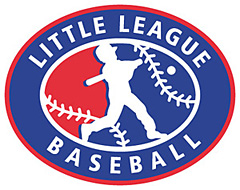 For donations, sponsorships and further information we urge you to contact:


• Bob Cohen at bob(at)banderasnews.com
• Miguel Vargas at tacos.park(at)hotmail.com
• Oscar Mercado at mercadooscar(at)hotmail.com




Sponsors of the PV Yankees, David and Dawn Marriner returned to their home in Canada for a couple of weeks and Dave has been in contact with me regularly. He has been looking at equipment and will be bringing more balls and gloves back when he returns in about a week.


One of the email friends of the PV Little League has been Laura Traxler of California, whose children are Little Leaguers in the Orinda Baseball Association. They will be spending a week in Puerto Vallarta near the end of March and asked what they could to do help our league. They made a commitment to acquire equipment and bring it with them when they arrive. At their opening day this past Saturday they had a bake sale and raised some money to buy new balls to bring with them and also received donations of bats, gloves, batting helmets and catcher's gear. Thanks Laura, family and friends, we look forward to meeting you!


This week will be the week the league hopes to get the banners finished and hung from the outfield signifying the "Founding Sponsors" of which there can be only ten, one for each team. Founding sponsor status can only be earned this season and will benefit the sponsors throughout the life of the league. We still need two or three more. We still also depend on donations as the league is strictly non-profit and everything we have came from the generosity of the public.


Your support provides endless benefits for Banderas Bay area kids, who will develop the qualities of citizenship, discipline, teamwork and physical well-being by participating in Puerto Vallarta Little League Baseball. To learn how you can help, send an email to Bob Cohen at bob(at)banderasnews.com, Miguel Vargas at tacos.park(at)hotmail.com or Oscar Mercado at mercadooscar(at)hotmail.com. For more information about Puerto Vallarta Little League Baseball and full coverage of this season's games click HERE.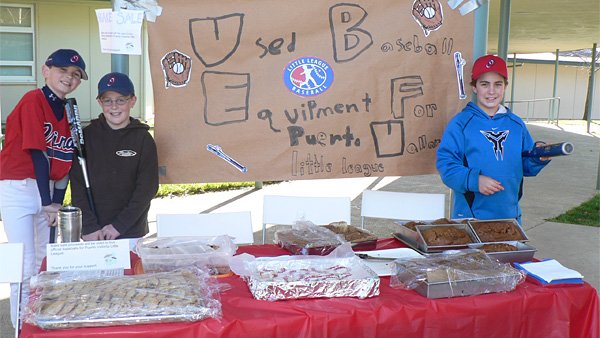 We are even getting help from these kids in California. They will be visiting Puerto Vallarta in a couple of weeks and through reading about our fledging league, they had a successful bake sale on their opening day of Little League. They raised money and also got balls, gloves, bats and other equipment donated to bring to our players. Thanks guys, Mom Laura and your families for going an extra mile for us.
(Visit their website at ObabaseBall.com)
Tell a Friend
•
Site Map
•
Print this Page
•
Email Us
•
Top