News from Around Banderas Bay | April 2009
Canopy Los Veranos Wins 'Big Dog' Title

Dave Tarr - SF Productions
For comments and suggestions about this event or any future event, please send an email to comments(at)sfproductionstv.com or visit PvTreasureHunt.com. (Daniel Alverez/SF Productions)
The Big Dog Treasure Hunt gave away $25,000 dollars in cash and prizes during a day of fun and excitement for all the contestants who participated in the pilot program, which took place in Puerto Vallarta, Mexico.


The fun began at 9 am in front of the Puerto Vallarta Sports Stadium, where each team was given instructions and their clues for the day's events.


The energy was extremely high when the horn sounded to begin the hunt. The contestants were off to find hidden treasures and locations around Puerto Vallarta. At each location, the teams were given special challenges to accomplish and perform to receive points and treasure dollars.


Their first locations were Brando's Bar in the Marina and PV Beach Club in downtown Puerto Vallarta, where they had to overcome challenges, such as breaking coconuts without tools and eating Habanero peppers among other exciting feats.


Next the teams were off to Bill's Bar in the hotel zone and Hacienda Xochitl Restaurant and Bar near the Red Cross. At these locations, contestants had challenges such as playing pool and ping pong, rock diving into a swimming pool and more. Then they were off to Viejo Vallarta, where they tested their balancing skills.


Throughout the day, all contestants were given extra points for their Tequila drinking capabilities. The final event and awards party was held at La Iguana in Old Town, where the contestants danced to the sounds of DJ Lawrence and enjoyed an open bar.


While the judges were calculating the points earned by each team to determine the Grand Prize winner, thousands of dollars worth of prizes were given away. The grand prize of $10,000 USD in cash was awarded to the Los Veranos Canopy 2 team, headed up by Michael Shaffer. Video highlights of the event will be available soon right here on BanderasNews, so keep checking back over the next several weeks to see all of the excitement!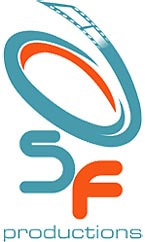 This pilot program, which was open to local businesses only, was the first of many Big Dog Treasure Hunts SF Productions is planning to bring to Puerto Vallarta. The next event, scheduled to take place this summer, will be open to tourists from all around the world. And, with a total of $100,000 USD in cash and prizes to be awarded, participation is expected to be high, which should give the local economy a boost during the "low season" in this magical city.


S.F. Productions would like to thank all of the participants, volunteers, and especially all of the sponsors and contestants. The entire staff would like to give a special thanks to the city of Puerto Vallarta and their employees for their assistance in ensuring safety for all. For comments and suggestions about this event or any future event, please send an email to comments(at)sfproductionstv.com or visit PvTreasureHunt.com.
Tell a Friend
•
Site Map
•
Print this Page
•
Email Us
•
Top