News Around the Republic of Mexico | April 2009
TBF's Economic Research Pays Off Again in Mexico

Pete Johnson - Billfish.org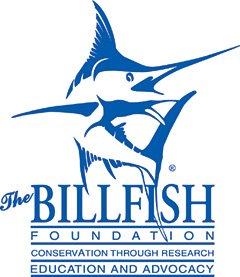 Established in 1986, The Billfish Foundation is the only non-profit organization dedicated solely to conserving and enhancing billfish populations around the world. For more information visit Billfish.org.
Ft. Lauderdale, Fla, USA – A move to strengthen fishing and conservation laws in Mexico's waters gained major support by all political parties earlier this month in a vote by members of the Congress of the Mexican State of Baja California Sur (BCS).


Backed by a socio-economic study from The Billfish Foundation, the BCS members voted unanimously to take a position of support for federal legislation to toughen commercial fishing laws through a bill recently introduced by Senators Luis Alberto Coppola Joffroy and Humberto Andrade Quezada.


The action among the members was remarkable in that it marks the first unification across political party lines to support this conservation effort that would protect its economically rich sport fisheries, especially in the Los Cabos region of the BCS.


The bill would clearly eliminate the commercial market's sale and the possibility of any bycatch exceptions for billfish, dorado, tarpon and roosterfish protected for sportfishing by existing 50 mile conservation zones.


To support their legislation Joffroy and Quezada used documents which cited results of TBF's study released last fall that revealed sportfishing tourism to be adding over $630 million dollars annually directly to the BCS economy.


The TBF study showed in 2007, 354,013 people, most all of them international visitors, fished in Los Cabos. While there they spent an estimated $633.6 million dollars for lodging, charter boats, food, transportation, tackle, fuel, and more. These expenditures started a series of positive cascading economic effects in the local economy which included the creation of 24,426 jobs, $245.5 U.S. million in local and federal tax revenues, and $1.125 U.S. billion in total economic activity.


Visitors who fish there provided an estimated 24.1 percent of the total Los Cabos economy the report disclosed


The legislative action is particularly significant in light of the fact that the BCS Governor has not been supportive of strong conservation initiatives and the BCS Congress is dominated by members of the PRD party (Party of Democratic Revolution). Coppola and Andrade are in the conservative National Action Party (PAN).


"TBF is greatly encouraged by this demonstration of strong bipartisan support for these important billfish conservation efforts in Mexico," said its Chairman John Brownlee, "and we are pleased that our research has demonstrated how good conservation and sportfishing opportunities can bring new wealth and sustainable job opportunities to all of Mexico's coastal communities."


Senator Coppola said he was pleased that all parties at the local BCS State Congress are now endorsing his initiative which speaks of how much impact the evaluation by TBF of the economic importance to Los Cabos and BCS had on the Senate."


But the solidarity in the BCS may need to be carried even further.


The Senate legislation supported by Coppola and Andrade faces some opposition in the form of an alternative proposal, supported by commercial fishing interests that would provide complete protection to these resources in the waters off of BCS while allowing expanded commercial harvest in the rest of Mexico.


"The idea of protecting highly migratory billfish off Los Cabos and killing them elsewhere along Mexico's coastline is not supported by any biological or economic data," TBF scientist Dr. Russell Nelson explained. "Fish killed off Acapulco will forever be lost to the Los Cabos fishery. We have developed a bioeconomic model that shows this action would create losses of over $425 million a year and 18,000 jobs to the BCS economy and far greater economic losses to Mexico as a whole."


The specific waters for the Coppola/Andrade action before the Mexican legislature includes the Pacific and Atlantic/Gulf of Mexico coasts 50 miles out and an additional large area off Cabo that extends about 150 miles north and south and 100 miles out from the coast.


Nelson said hopefully this legislature will close any loopholes. Recent attempts by Mexico's fisheries agency, CONAPESCA, to establish liberal by-catch allowances for billfish, dorado and other species have drawn sharp criticism from sportfishing and conservation organizations.


The area has long attracted the illegal fishing interests in the Sea of Cortez (Gulf of California) waters and Pacific Ocean coasts and illegal shipments into the United States.


Intentionally mislabeled, multiple tons of the illegal dorado catches, have crossed into the United States by semi-tractor trailer trucks through Arizona (Nogales) and California (Tijuana.)


"This destructively affects fishing resources and the millions in tourist dollars that also support sport fishing such as catch-and-release for striped marlin in the region," said Nelson.


Nelson concluded, "We need to unite behind the fact-based legislation introduced by Senators Coppola and Andrade and supported by many others from all political parties and create a future where the economic development potential generated by good conservation policies and sport fishing tourism can benefit all the people of Mexico."

Established in 1986 The Billfish Foundation is the only non-profit organization dedicated solely to conserving and enhancing billfish populations around the world. TBF's comprehensive network of members and supporters includes anglers, captains, mates, tournament directors, clubs, sport fishing and tourism businesses. By coordinating efforts and speaking with one voice, the organization works for solutions that are good for billfish, not punitive to recreational anglers and good for the local economy. The TBF phone is 800-438-8247. Its website is: Billfish.org.
---
Investigación Económica de TBF de Nuevo Trae Beneficios a México
Pete Johnson - Billfish.org


Ft. Lauderdale, Florida, USA – El movimiento para fortalecer las leyes de pesca y conservación en aguas mexicanas recibió apoyo significativo de todos los partidos políticos a finales de la semana pasada en el voto tomado por el Congreso del estado mexicano de Baja California Sur.


Respaldados por el estudio socioeconómico elaborado por The Billfish Foundation, los congresistas de Baja California Sur votaron unánimemente a favor de apoyar una legislación federal para hacer más estrictas las leyes relacionadas con la pesca comercial, por medio de un proyecto de ley presentado recientemente por los Senadores Luis Alberto Coppola Joffroy y Humberto Andrade Quezada.


Esta acción por parte de los miembros del Congreso fue histórica, ya que marca la primera unificación que cruza las líneas de los partidos políticos en apoyo de los esfuerzos de conservación que protegerían sus pesquerías económicamente ricas, especialmente en la región de Los Cabos en Baja California Sur.


El proyecto de ley claramente eliminaría la venta en el mercado comercial y la posibilidad de excepciones en la captura incidental de picudos, dorado, sábalo y pez gallo que están protegidos para la pesca deportiva en las zonas de conservación de 50 millas ya existentes.


Para fundamentar su legislación, Coppola Joffroy y Andrade Quezada usaron documentos que citan los resultados del estudio de TBF publicado el otoño pasado, que revelaron que el turismo de la pesca deportiva inyectaba directamente más de US $630 millones a la economía de Baja California Sur.


El estudio de TBF mostró que en el año 2007, más de 354,000 personas, la mayoría visitantes del extranjero, pescaron en Los Cabos. Durante su visita, se estima que estos turistas invirtieron US $633,6 millones en alojamiento, alquiler de barcos, alimentación, transporte, equipo de pesca, combustible y otros. Este gasto disparó una serie de efectos económicos positivos en la economía local, que incluyó la creación de 24.426 empleos, US $245,5 millones en ingresos por concepto de impuestos locales y federales y un total de US $1.125 millones en actividad económica total


El estudio mostró que los visitantes que pescaron en el área contribuyeron el 24.1% de la economía total de Los Cabos.


La acción legislativa es particularmente significativa a la luz del hecho de que el Gobernador de Baja California Sur no ha apoyado iniciativas fuertes de conservación y el Congreso del Estado es dominado por miembros del Partido de la Revolución Democrática (PRD). Coppola y Andrade pertenecen al conservador Partido Acción Nacional (PAN).


"TBF se siente muy alentada por esta demostración de fuerte apoyo bipartidista hacia estos importantes esfuerzos de conservación de los picudos en México", comentó su Presidente John Brownlee, "y nos complace que nuestra investigación haya demostrado que la buena conservación y las opciones de pesca deportiva pueden aportar nueva riqueza y oportunidades de empleo sostenible a todas las comunidades costeras de México".


El Senador Coppola dijo sentirse complacido de que todos los partidos que forman el Congreso del Estado están ahora apoyando su iniciativa, lo que habla del gran impacto que tuvo en el Senado la evaluación hecha por TBF sobre la importancia económica de la pesca deportiva para Los Cabos y el Estado de Baja California Sur".


Pero es posible que la solidaridad mostrada en Baja California Sur tenga que ser impulsada aún más allá de la región.


La legislación presentada por Coppola y Andrade en el Senado enfrenta la oposición de una propuesta alternativa, apoyada por los grandes intereses de la pesca comercial, que otorgaría protección plena a estos recursos en las aguas de Baja California Sur pero permitiría el aumento de la captura comercial en el resto de las aguas mexicanas.


"La idea de proteger a los picudos, que son peces altamente migratorios, frente a las costas de Los Cabos para capturarlos en otros puntos de la costa de México no tiene ningún sustento biológico ni económico", explicó el Dr. Russell Nelson, Director Científico de TBF. "Los peces que mueren en Acapulco estarán perdidos por siempre para la pesquería de Los Cabos. Hemos desarrollado un modelo bioeconómico que muestra que esto traería pérdidas de más de US $425 millones y 18.000 empleos por año a la economía de Baja California Sur y pérdidas aún mayores a la economía total de México."


Las aguas específicas a las que se refiere el proyecto de ley presentado por Coppola y Andrade ante la legislatura mexicana, incluyen una franja de 50 millas frente a las costas de Pacífico, el Atlántico y el Golfo de México, así como un área grande adicional que se extiende 150 millas hacia el norte y hacia el sur y 100 millas costa afuera de Los Cabos.


Nelson espera que esta legislatura sea capaz de cerrar cualquier portillo que exista. Los intentos recientes por parte de la agencia de pesquerías de México, CONAPESCA, para permitir cantidades liberales de captura incidental de picudos, dorado y otras especies, han sido criticados duramente por las organizaciones conservacionistas y de pesca deportiva.


Por mucho tiempo, esta área ha resultado muy atractiva para la pesca ilegal en las aguas del Mar de Cortez (Golfo de California) y las costas del Océano Pacífico y para los cargamentos ilícitos hacia los Estados Unidos.


Intencionalmente mal etiquetadas, varias toneladas de capturas ilegales de dorado cruzan la frontera de los Estados Unidos en camiones y contenedores hasta llegar a Arizona (por Nogales) y a California (por Tijuana.)


"Esto tiene un efecto destructivo sobre los recursos pesqueros y los millones de dólares de los turistas, que también apoyan la pesca deportiva, como la captura y liberación del marlín rayado en la región," dijo Nelson.


"Debemos unirnos en apoyo de esta legislación basada en los hechos presentada por los Senadores Coppola y Andrade y respaldada por muchos otros de todos los partidos políticos y crear un futuro donde el potencial de desarrollo económico generado por las buenas prácticas de conservación y el turismo de pesca deportiva puedan beneficiar a todo el pueblo de México," concluyó Nelson.

Establecida en 1986, The Billfish Foundation es la única organización sin fines de lucro dedicada exclusivamente a la conservación y mejoramiento de las poblaciones de peces de pico alrededor del mundo. La gran red de miembros y patrocinadores de TBF incluye pescadores, capitanes, tripulaciones, directores de torneos, clubes, empresas turísticas y de pesca deportiva. Coordinando los esfuerzos y hablando con una sola voz, la organización trabaja en busca de soluciones que sean buenas para los peces de pico, no punitivas para los pescadores deportivos y que favorezcan la economía local. El sitio Web de TBF es Billfish.org y su teléfono 800-438-8247.
Tell a Friend
•
Site Map
•
Print this Page
•
Email Us
•
Top