News Around the Republic of Mexico | April 2009
Mexican Navy Participates in UNITAS Gold '09

Allan Wall - PVNN

UNITAS Gold 50-09, a multi-national naval exercise hosted by the U.S. Navy, is underway off the coast of Florida. The navies of twelve nations are participating. UNITAS Gold is the U.S. Navy's longest-running annual exercise. It was started in 1959 and thus this year marks its 50th anniversary.


Besides the U.S. Navy, participating navies include those of Canada, Brazil, Argentina, the Dominican Republic, Colombia, Chile, Ecuador, Peru, Uruguay, and for the first time as a full participant, Mexico. The German Navy, is the only non-Western Hemisphere participant.


UNITAS Gold is based out of Mayport Naval Station north of Jacksonville, Florida. It was customarily held off the coast of Puerto Rico, and this is the first time it's being held off the U.S. mainland. The price tag runs at over $7 million and it's scheduled to last about two weeks.


The big event kicked off April 20th with an opening ceremony presided over by USN Rear Admiral Joseph Kernan, commander of U.S. Naval Forces Southern Command and the U.S. 4th Fleet. After that, the thousands of officers and sailors involved headed to their vessels, aircraft, and shore stations to begin the exercise.


Its purpose, according to Southern Command, is "promoting maritime security and stability in the region." Plus, it sends a message to Hugo Chavez and the Castro Brothers that the U.S. Navy is still in the neighborhood.


UNITAS Gold is intense and complex. It includes live-fire exercises, interdiction operations, air defense, amphibious operations, helicopter operations, electronic and special warfare, and undersea maneuvering.


This year it includes the participation of about 30 surface vessels, four submarines, 50 aircraft, 6,500 sailors and 650 Marines.


U.S. ships involved are the USS Mesa Verde (an amphibious transport dock ship), the USS Donald Cook (a guided missile destroyer,) the Thetis (a Coast Guard vessel) and the USS Doyle and USS Kauffman (guided missile frigates.)


Training to combat drug smuggling and piracy are two goals of UNITAS '09. Pirates are still operate in today's world, especially off the coasts of parts of Africa and Asia. Worldwide, economic losses to piracy are estimated at 13-16 billion dollars annually.


Nowadays, thanks to the strength of the U.S. Navy, piracy is not a big threat in the Caribbean. But it is a problem off the Brazilian coast. So it's still a priority for modern navies. Rear Admiral Kernan said, "If piracy proliferates into the region, my belief is that exercises of this nature will allow us to address it effectively."


The Mexican Navy, for the first time, is a full-fledged participant in UNITAS Gold. Its only previous participation was sending an observer contingent in 2002 and 2004.


Indeed, this year's participation is the reflection of a closer relationship between the armed forces of the U.S. and Mexico, as a result of the ongoing drug cartel wars. Of course, special permission had to be obtained from the Mexican Senate to join in the exercise.


The Mexican Navy, or Armada de M้xico in Spanish, has about 56,000 personnel, 190 ships and 130 aircraft. It includes a Naval Infantry (Marines) and Special Forces unit. The Navy is responsible for coastal defense, takes part in the war against the drug cartels, protects Mexico's offshore oil wells and carries out disaster relief and search and rescue missions. The Armada is currently working on a project of developing its own missile.


In my travels through the years to coastal areas of Mexico, I've enjoyed observing Mexican naval vessels (once I was even able to board one) and talking with Mexican naval personnel.


As for UNITAS Gold '09, the Mexican Navy brought two ships with their crews.


One is the ARM MINA (F-214), an Allende class frigate (and formerly the USS Whipple) with a "Bolkow (BO-105) helicopter and 239 sailors aboard.


The other is ARM OAXACA (PO-161) a Oaxaca class Offshore Patrol vessel (Mexican-manufactured) with a "Panther" (AS 565 MB) helicopter, 59 sailors and 45 Marines on board.


Working with military personnel from another country is an education itself. During my tour of Iraq I served for a time as a liaison with the Italian Army, and found it to be a valuable experience. (And knowing Spanish certainly helped me with the Italian language.) The UNITAS Gold exercise provides opportunities for naval personnel to meet, network with and learn from their hemispheric colleagues.
---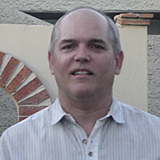 Allan Wall is an American citizen who has been teaching English in Mexico since 1991, and writing articles about various aspects of Mexico and Mexican society for the past decade. Some of these articles are about Mexico's political scene, history and culture, tourism, and Mexican emigration as viewed from south of the border, which you can read on his website at AllanWall.net.

Click HERE for more articles by Allan Wall.
Tell a Friend
•
Site Map
•
Print this Page
•
Email Us
•
Top