Travel & Outdoors | April 2009
The Sweet Low Down: Mexico Way - Part 3

Jan Baumgartner - PVNN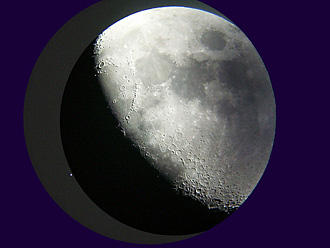 The Full Moon is my nemesis; cursed, bloated orb, get some Pamprin. (armk, Courtesy: Flickr)
Same Solar System, Bitchier Side of the Moon

She does not serve me well. At this time, nearly a year ago to the day, during a sultry Mexican night of full moon and raging hormones, I gave into temptation and had an insatiable itch scratched. I'd like to blame the mosquitoes but they only bit about my ankles. Full moons and itches don't suit one another. Just look at its pock marks.


If I had been stronger, not weak like Fredo, I would have taken another in a series of cold showers, followed by a liberal dose of Benadryl cream and fastened a chastity belt of which I would have swallowed the key. But La Luna always wins and the sad thing is she should be on my side. But she is fickle, that pale, irritable temptress, and mean-spirited, too, if she feels a twinge of envy or water weight gain.


Lesson Learned: Never have an itch scratched during a full moon, it will come back to haunt you on some moonless night, and might even leave a scar.

Dogs in the Hood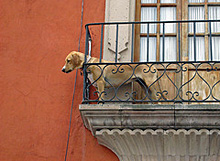 Menacing drug cartel, or "dog cartel" member in San Miguel de Allende, awaits delivery of pastel de chocolate before heading out on nightly spree of wanton terrorizing and aimless urinating. (Baalands Courtesy: Flickr)

Naturally, as all Mexican's and their pets are part of the lawless, gun toting, drug running rule of the land these days, these dangerous dogs in the hood are most assuredly leaders of their pack of drug lords, or Dog Lords as they're known, and if Bill O'Reilly is to be believed, they may sport tiny weapons strapped to their scrotum sacs that are brandished when their owners take them out for walks, pistol whipping smaller dogs and threatening to kidnap and mutilate curb vermin if they don't agree to running as drug mules. But mostly, though, they just use their weapons to relieve themselves wherever they damn well please.


What most U.S. citizens don't realize, is that much of the illegal drug trade is carried out by dogs and assorted vermin - rats, curb mice and occasionally armadillo (who, by the way, resent being referred to as vermin and thus are especially dangerous when detained and strip searched) as they can easily cross borders without being detected. The drug lord dog population has everyone very nervous these days and most of us walk the streets prepared with defenses of ample wet wipes.

Don't Eat the Freshness Packet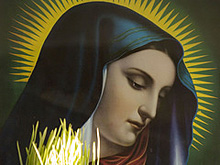 Don't Eat the Freshness Packet (Jamie Goldenberg, Courtesy: Flickr)

I am not a religious person but being Easter week, or Semana Santa as it is called here in Mexico, I'm beginning to think that a higher source is trying to tell me something. Recently, I have had two "warnings," which may have disguised themselves as benign instructions tucked inside innocuous packaging.


I was given a box of earplugs as living next door to a nightclub has Friday and Saturday nights sounding a lot like my terrace is being used as a Helipad. Bored one eve, I decided to read the tiny instructions written inside the earplug box. Strangely enough it read: Do not insert.


Do not insert, I thought. Really? Because I thought the "clues" of ear and plug might indicate that one would insert, to a matter of degree, said plug into ear. Or did the manufacturer find that most who purchase earplugs actually have a moment of uncertainty where they plug or insert them into places not appropriate for earplugs, say in a nostril or keyhole?


I let it slide until another strange occurrence the following morning. I was opening a new bottle of fish oil capsules and found inside my vitamin bottle yet another cryptic message: Do not eat the freshness packet. Was I being singled out? Was I in imminent danger of doing something truly moronic?


Or is it possible that someone such as the Dalai Lama or Archbishop Desmond Tutu, or some one or thing hiding behind the jungles of blessed palms, actually writes these messages we find in our vitamin bottles and on earplug labels and inside the foil wrappers of Dove chocolates, that just the other day told me that good things come in small packages?


Maybe they're not literally saying, "Really, don't eat the freshness packet, dude," as much as advising, "Don't be stupid, girlfriend. Don't do stupid things. K?"


As humans, we do stupid things. We can't help it. Maybe once in awhile we need someone to remind us not to eat the freshness packet.

Tell a Friend
•
Site Map
•
Print this Page
•
Email Us
•
Top