Entertainment | Restaurants & Dining | June 2009
Paradise Bakery & Catering Summer Specials

Liana Turner - PVNN

Summer is a great time for entertaining, but who wants to spend their time standing over a hot stove? Whether you're planning a Sunday brunch, a summer barbecue, an elegant dinner party, or cocktails on the patio, Paradise Bakery & Catering will do all the work, so you can enjoy your guests!


From disposable to-go for informal gatherings to full service elegance for dinners, cocktail parties, receptions, openings, and open houses, Paradise Bakery & Catering can provide you with culinary creations ranging from basic comfort foods to Mexican to international gourmet, along with professional servers, bartenders, cleanup, musicians, decorating service, and more...


Free Baked Goods!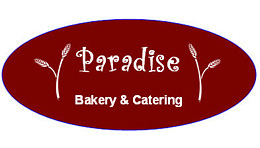 Book any catered event between now and June 30 and receive the equivalent of 10% of your entire bill in bakery credit, to be used any time in the next three months.


Located at Sierra Aconcagua 299, at the corner of Prol. Brasil, Paradise Bakery is open every day but Sunday. Try their famous cinnamon rolls, Mocha Almond Bars, Semisweet Triple Chocolate Brownies, Banana Bread, Carrot Bread, etc.


Special Summer Prices for Private Dinners


$50 US per person includes a welcoming cocktail, two appetizers, three course gourmet dinner (salad or soup, main dish, dessert) and Chilean wine. We shop, cook, serve and clean. You and your guests sit back and enjoy a gourmet meal in the comfort of your home! We will suggest a personalized menu or work with you to create the perfect menu for your party. Book now to lock in prices for future events!


Cooking Classes


Gather a group of six or more friends in your place or ours, and enjoy the day cooking and learning, and then sit down to enjoy a fantastic meal together. Appropriately matched wines, side dishes and printed recipes are included. This is a great bonding experience for a group of friends or co-workers! Price depends on menú and details. You can choose your menú or use one of our theme menus. Some possibilities are:


• Pollo en Mole (Mole from scratch, not a jar) and sweet corn tamales for dessert


• Vegetarian (or Vegan) Feast


• Seafood Extravaganza


• Breads... learn one basic récipe to create different breads: focaccia, pizza, sándwich bread, pita, etc.


• Soups... everyone loves them, but few know how easy it is to make the best soups in the world in a short time. Gazpacho, chowders, cream soups and clear soups... yummmmm!


• Quick and Easy Stove top Meals


• Classic Sauces


• Barbecue Magic


The Irreverent Chef, a.k.a. Liana Turner, is the chef and owner of Paradise Bakery and Catering. Serving the "Best Cinnamon Rolls in Vallarta," along with delicious sandwiches, salads, main dishes and yummy sweet treats every day but Sunday, and providing all styles of catering services, from pre-prepared meals to-go for informal gatherings to full service elegance for dinners, cocktail parties, wedding receptions and special events, Paradise Bakery & Catering is located at Sierra Aconcagua 299, Prolongacion Brasil, Colonia Lazaro Cardenas, Puerto Vallarta. For more information, call (322) 222-5133 or visit VallartaCatering.com.

Click HERE for more articles by The Irreverent Chef
Tell a Friend
•
Site Map
•
Print this Page
•
Email Us
•
Top