Health & Beauty | August 2009
Health Services in the Bay of Banderas

Julia Caranci - sayulitalife.com
go to original
August 21, 2009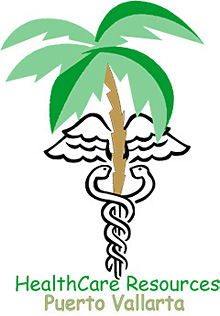 HealthCare Resources Puerto Vallarta
Website: HealthCareResourcesPV.com
Email: info(at)healthcareresourcespv.com
Tel: (322) 222-9638
Mobile: 044-322-107-7007
Nextel: 145-6912
Vacations are fun: in theory. But what if you need a doctor while in Mexico but you don't speak Spanish? How do you know where to find specific services and what is and isn't covered by your health insurance?


Pamela Thompson has the answers to these and other important health-related questions. Thompson co-founded HealthCare Resources Puerto Vallarta, a licensed, registered business offering health resources for residents of Bahía de Banderas, including physician referrals, Mexican and International insurance, and claim submissions.


She also arranges translation services and sends reports and health information to patients' physicians in Canada and the US. In addition, her group handles surgical packages, or "medical tourism" packages including bariatric surgery, plastic surgery, orthopedic surgery and others.


She works closely with the American Consulate, and provides patient advocacy, discounted lab work, diagnostic studies, and assistance in hospitals (Medasist.) Since she founded the business two years ago, it has expanded immensely. Thompson is now in contact with 300 to 500 patients per month during the high season.


"I never dreamed it would grow to the level and capacity that it is at right now," says Pamela. Thompson is passionate about her work. She hails from California, but has lived in Puerto Vallarta full-time for 20 years. "I come from a large family of nurses," she said, adding that she started off here in tourism, but returned to her true calling: health care.


Thompson says that the main problem patients have while navigating the Mexican health care system is the language barrier. Also, many visitors don't know Medicare in not accepted here. Having insurance is vital, as is finding the right doctor.


Her group is contracted with 26 physicians. All are board certified, professional, and many are bi-lingual. Each physician benefits from referrals via publicity, insurance billing, and assistance with their English-speaking patients. However, Thompson stresses that she does not receive a referral commission for her services.


Her work also includes providing specialized clinics on topics like mammograms, women's and men's health, vaccines, and skin care. "We have a speakers' program that will expand substantially this high season," added Thompson. Each month a new topic, like ovarian cancer for example, will be explored.


Thompson wants to visit Sayulita regularly this fall, and she's had multiple requests to spend more time here. "I would like to do some information sessions on insurance, possible health clinics, [and] various types of speakers programs here," she says. "I would like to go once a month to the northern area, rotating what town we would be in."


This October she is launching a HealthCare Resources Membership program which will provide a wide array of services and discounts.

Julia Caranci has been a journalist and freelance writer for more than ten years, but recently gave up her job as a newspaper editor in British Columbia to live in Sayulita full-time.
---

Pamela Thompson is a registered nurse who has lived in Puerto Vallarta for over 17 years, 10 of them in health care. Pamela now leads HealthCare Resources Puerto Vallarta, a local healthcare resource network. Her years of experience and expertise are available to you by emailing your questions to pamela(at)healthcareresourcespv.com or by visiting HealthCareResourcesPV.com.


Click HERE to learn more about the health and well-being services offered by HealthCare Resources Puerto Vallarta.
Tell a Friend
•
Site Map
•
Print this Page
•
Email Us
•
Top