Entertainment | Restaurants & Dining | August 2009
More Success for Café Roma: Local Ex-Pats Take Their Unstoppable Fundraising Machine on the Road

Arthur Fumerton - PVNN
August 10, 2009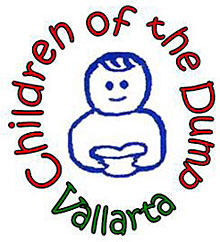 To learn more about any of the Children of the Dump's programs, visit ChildrenOfTheDump.org. If you would like to volunteer or make a tax deductible donation, please contact Arthur Fumerton at ArthurEFumerton(at)yahoo.com.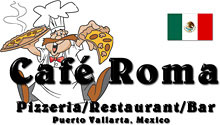 Café Roma Pizzeria/Restaurant/Bar serves great food and cold beer at fair prices. For more information, call (322) 222-7378 or visit RomaMexico.com.
The first fundraiser of Café Roma's Kids North American Tour 2009 was an enormous success. Huge thanks go to Fox and Cheryl of Café Roma, Dave "Einstein" and Deb Barton from Saugatuk, Michigan, and Dave and Isabel Manore, who hosted the event at the Madison Pub, Toronto.


On the 20th July 2009, people drank, ate and were merry in aid of Feed the Children Vallarta, and over one hundred people enjoyed Fox and Einstein's always quality entertainment. The Madison Pub was then generous enough to put on a silent auction (themselves providing most of the items included.) The total raised by the event came to an impressive $10,000 dollars; enough for a good September start for the School of Champions program here in Vallarta.


The fun continues as Fox and Einstein take the North American Tour to Michigan, where they will be holding the second fundraiser on August 15th. Good people of Michigan, prepare yourselves to be entertained! Dave and Deb Barton will be hosting the event at the White Horse Bistro and Capital Lounge in Saugatuk, for what promises to be another successful and enjoyable night in aid of a good cause. The third fundraiser will be held in November at the Café Roma in Puerto Vallarta.


Feed the Children Vallarta was established in 1998 to help the children who were living in and around the city dump in Puerto Vallarta. Today, we feed 900 children each school day at the primary and kinder schools in the 5 colonias around the dump in our school feeding program; 300 mothers and small children each week day in our hot meals program; we operate 6 day centers for about 100 children between 3 months and 3 years of age each weekday; we operate our after school program for 300 primary students where we teach math, English and computers each school day in our own building in front of the dump; and feed 600 men, women and children each night in our new Fire Fly program for those families living by the city dump who are out of work due to the closure of this facility and the slowdown in tourism.


For more information on how to help the Feed the Children Vallarta feeding programs and the School of Champions after school programs, visit ChildrenOfTheDumpVallarta.org or kids.romamexico.com. Your help is very much appreciated by the families of these disadvantaged areas, who are seeing substantial benefits as a result of your generosity and support.
---

The Children of the Dump was founded in 1998, originally as Feed the Children Vallarta. Through private donations, the program feeds more than 2,300 children daily, operates nine day care centers and an after-school program for grades 3 through 6; teaching them English, math and computers. The goal of the Children of the Dump is to ensure education through grade nine and to educate the children of Puerto Vallarta in the skills necessary to rise above poverty. To learn more about Children of the Dump's programs, click HERE or visit ChildrenOfTheDump.org.
Tell a Friend
•
Site Map
•
Print this Page
•
Email Us
•
Top