News from Around Banderas Bay | September 2009
Puerto Vallarta Little League Heads Towards 2nd Season

Bob Cohen - PVNN
September 23, 2009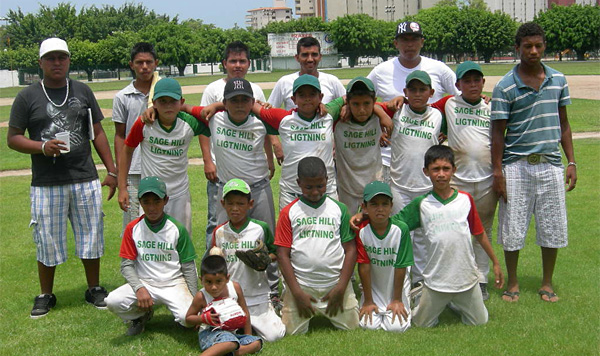 Last year's 9-11 year old champions was Sage Hill Lightening, sponsored by Harvey Brown of Southern California. The kids were all from Bucerias and practiced throughout the summer five days a week to capture the league championship. Starting as a good team, the dedicated practice made them champions.
The Puerto Vallarta Little League will begin its second year of play at the end of November. For the past two weeks, League President Miguel Vargas has been holding tryouts each Saturday and has had a good turnout of youngsters. Our initial year was a big success considering the stoppage of play due to the Semana Santa holidays and then the closure twice of all public facilities due to the flu scare as a precaution.


During the month of November prior to the opening day and ceremonies there will be teams coming from Guadalajara, Aguascalientes and Manzanillo for a set of "friendly" games that will help our Little Leaguers adjust to competition.


Last year we had ten teams and 150 kids participating and we anticipate the same in Year Two. We were able to get ten team sponsors and also had numerous donations from people coming down from the north, which made it possible for the league to be self supporting. We have designed a website with donation stations and other information about the league. The donation stations will be in Colorado, San Francisco, Calgary and me in Puerto Vallarta. I will be more than pleased to come and pick up any equipment that anyone brings down during their vacation, or one can ship equipment to any of the donation stations.


Our biggest needs are gloves, bats and balls. These items are quite expensive in Puerto Vallarta and actually used gloves tend to be better than new ones. Of course we will gladly accept all donations. This year people will be able to donate through Paypal, which we are in the process of setting up. We are a Mexico and U.S. non-profit organization and will be able to provide receipts for cash donations or team or league sponsorships.


Our team sponsors were both businesses locally in Puerto Vallarta as well as four people that sponsored teams form the U.S. and Canada. We will gratefully acknowledge all sponsors on a regular basis as I write stories and recaps of each week's games. One can view last year's stories on the www.BanderasNews.com website by clicking on the Little league logo on the left side of the homepage.


The Little League website can be viewed at us-mex-littleleague.com. Last season's teams and sponsors can be viewed at the website as well as on BanderasNews. We do need the help of local businesses as well as folks that live outside Mexico to financially be self supporting. We all thank you in advance for any assistance that you can provide for the kids.


Lastly, we gratefully thank all of the sponsors that "stepped up to the plate" during our initial season as well as those that brought down equipment or donated some cash. If you are interested in sponsoring a team or being a league sponsor please email me at either bob(at)banderasnews.com or at my personal email at a1abob(at)yahoo.com.


The PV Little League brought together folks from different cultures and that is as is priceless as the MasterCard commercial states. Many of the team sponsors have become very close friends regardless if they were local businesses, full or part time residents or just folks coming down for vacations. We all look forward to a second year of better competition, teamwork, camaraderie and most of all fun.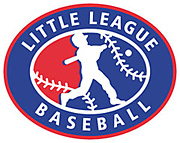 Your support provides endless benefits for Banderas Bay area kids, who will develop the qualities of citizenship, discipline, teamwork and physical well-being by participating in Puerto Vallarta Little League Baseball. To learn how you can help, send an email to Bob Cohen at bob(at)banderasnews.com, Miguel Vargas at tacos.park(at)hotmail.com or Oscar Mercado at mercadooscar(at)hotmail.com. For more information about Puerto Vallarta Little League Baseball, click HERE.
Tell a Friend
•
Site Map
•
Print this Page
•
Email Us
•
Top