News from Around Banderas Bay | October 2009
The BanderasNews Entertainment Report

Precision Productions
October 09, 2009
In this edition of The BanderasNews Report, Host Nicole Martin gives us a peak at some of the hottest upcoming events and activities happening around the Bay that you won't want to miss.
The whole month of October on Saturdays and Sundays at 8 pm at the Centro Cultural Cuale, or Theater will be featuring "Indaga la Vida", cost is 60 pesos per person, for more information contact Oswaldo Martinez at cultura(at)puertovallarta.gob.mx.


October 8th to 11th Puerto Vallarta will be hosting the Pan American Games Qualifying Beach Volleyball Tournament. There will be a press conference and cocktail party on Thursday at 8 pm at Punto V. The Tournament will be played at the Stadium and Precision Productions will bring you all the action. This is one more step that is needed for teams to qualify for the Pan American Games. For more information contact Arturo Gonzalez at 299-0848.


Starting October 9th at 7:00 pm the Naval Museum will be hosting "Hombre Producto Perecedero" and will be featuring the art of Felguez. Admission is Free, for more information contact Teniente Corbeta or David Castorena at musnavllarta(at)hotmail.com or call 223-5357.


Sunday October 25th at 5 pm the Cecatur Theater will be hosting "Danza" your first encounter of Jazz, for more information call 223-0294.


Saturday, October 31 at City Hall there will be the Exhibition of Alters as part of the celebration of the Day of the Dead. Family members of the deceased make memorials to their dead relatives that include things like the deceased favorite foods and hobbies. For more information call 226-8080.


Every Saturday and Sunday at the Main Square of Pitillal at 7 pm, There is a Dance that will feature Popular Music, Admission is Free, for more information please call 226-


If you have an upcoming event that you would like us to report on or cover, drop me a line at nicole(at)precisionproductions.tv
---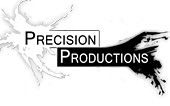 As one of the largest production companies in the Bay of Banderas, Precision Productions' video services range from a multi-camera high end production to a single camera short video promo to put on your website.


Click HERE to learn more about the Puerto Vallarta video services provided by Precision Productions.
Tell a Friend
•
Site Map
•
Print this Page
•
Email Us
•
Top