Entertainment | November 2009
Puerto Vallarta Film Festival December 2-6

Alex Gomez - PVNN
November 30, 2009

Don't miss the 6th Annual Vallarta Film Festival! Scheduled to take place December 2nd-6th at Cinemark Theater in Plaza Caracol, the 2009 PV Film Fest will feature five consecutive days of full-length films and documentaries from Hollywood and around the world.


This festival was founded by Robert James Roessel in 2004. It began as an attempt to bring Elizabeth Taylor back to Vallarta (from the time she was here watching over Richard Burton as he filmed the Night of the Iguana with Ava Gardner, under the direction of John Houston).


The attempt to bring Liz back failed, perhaps due to her health problems, or perhaps because there was a porn theatre here that bore her name. Whatever the case, Robert did manage to get in touch with John Houston's children, Angelica and Danny, who made it down to celebrate their father's movie, The Night of the Iguana, with the who's who from the area. There were gala dinners and exhibitions of stills from the movie in the local art galleries.


Over the years, the event has attracted not only Hollywood celebrities, but also Mexican musicians like Mana, and Mexican actresses of the likes of Kate del Castillo (most recently seen on the hit show, Weeds). Among the celebrities from Hollywood that have attended this event are Maria Conchita Alonso, Helen Hunt, Angelica and Danny Houston, Wilmer Valderama and comedian Paul Rodriguez.


This year's line-up of films is slated to include the animated feature, The Fantastic Mr. Fox, starring George Clooney, Meryl Streep, Cate Blanchett and Bill Murray; Law Abiding Citizen with Gerald Butler and Jamie Foxx, The Imaginarium of Doctor Parnassus, with Johnny Depp, Heath Ledger, Jude Law and Colin Farrell; Serious Moonlight, starring Meg Ryan, Timothy Hutton, Kristen Bell and Justin Long; Taking Woodstock, directed by Ang Lee and starring Emile Hirsch and Jeffrey Dean Morgan.


Argentina has offered the following film: Lion's Den, starring Martina Guzman and Rodrigo Santoro. A collaboration between Mexico and the U.S. has produced Spoken Word, starring Kuno Becker and internationally renowned musician Ruben Blades.


The film festival is featuring three Mexican movies this year: Northless, Sin Retorno (a collaboration with Columbia), and Rosa Carmin. Chile is represented by the film, The Maid. The festival has also lined up three environmentally-themed films: Crude, directed by Joe Berlinger; Home (a collaboration between France and the U.S); and Food, Inc, directed by Robert Kenner.

For a complete list of this year's Puerto Vallarta Film Festival movies and showtimes, click HERE.

For more information and updates please visit VallartaFilmFestival.com.
---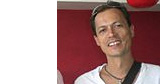 Alex Gomez is an award-winning writer, who'd die if he couldn't write. To date, he has written numerous short stories, hundreds of articles and two serious novels.

Click HERE to read more articles by Alex Gomez.
Tell a Friend
•
Site Map
•
Print this Page
•
Email Us
•
Top