Health & Beauty | December 2009
Ask the Doctor - Corralling Confidence - How to Cowboy Up

Judy Krings - PVNN
December 31, 2009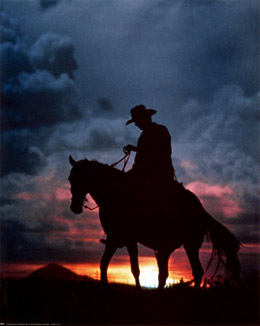 Dr. Judy Krings tells us how to feel safe, secure, and at ease, as you gallop along.
Clinical psychologist and internationally certified personal and professional life coach Judy Krings talks about how to achieve greater self-esteem and gives us tips for building self-confidence by taking risks, learning new things, sharing your knowledge, and enjoying the ride along the way.

Q. I feel trapped in my own life. I am shy, so I hold back. I don't know what confidence is, let alone how to get it. I want to change, but I don't know how.


A. Terrific! You've taken your first step to greater self-esteem and mastery. Get your horse saddled up. Soon you're going to ride off into the sunset sitting tall in your self-confidence saddle.


What is confidence? It is the knowledge that you are capable and competent to do what you want to do. You are aware of your potential. You feel good about your abilities. You know you possess the energy you need to accomplish whatever you choose. Feeling safe, secure, and at ease, you gallop along.


But, whoa! Though this sounds great, becoming confident is easier said than done. Few folks feel fully confident to master everything. That's what life is all about. Taking risks, learning new things, sharing your knowledge, and enjoying the ride along the way. Even if your horse trips on the trail.


Confidence is a by-product of doing. It takes planning, research, skill-building, action, and continued follow-through. Confidence is no one-trick pony. Your achievement requires momentum and tenacity. People think you have to have confidence before you do something. The opposite is true. You achieve confidence after you face your fear and do it anyway.


Achieving confidence takes work and dedication. You need to exercise your confidence muscle over time. Try these steps:


• Begin by telling yourself you CAN and WILL succeed.


• Put your inner critic in the barn and lock him up. No whining that it's too hard!


• After planning your success strategy, begin to do what you fear. Keep going.


• Enlist a friend to be your support ally when you stumble. Check in regularly.


• Expect failure. Failure breeds confidence. Practice with your friend. Accept constructive help.


• Use positive self-talk. Give yourself credit. Notice your mounting confidence.


• Feel your mastery. Close your eyes and sit into your success. Be patient and kind to yourself.


• Savor your success. Celebrate it. Tell others, blog or journal your efforts and accomplishments. You will also be helping someone else.


Remind yourself that confidence, like happiness, is amorphous. You don't get it and keep it forever. Some days you have it, and other days, it eludes you. Be grateful life gives you opportunities to stretch yourself to reach your goals, even if they are lofty and the journey is tough.


Ask confident people how they got that way and how they define confidence. You will get a wide variety of responses. Some will tell you, "Never give up!" or "Listen to your mother!" or "Bite the bullet, take the pain, and keep moving."


The AA slogan, "Let go, let God", reminds you that you are not alone. The universe is on your team. Look at the starry heavens as you sit around your campfire. Know that you have within yourself everything you need to succeed, no matter how you strong your fears. If you fall off your horse, get up, wipe off the dust of failure, and get back on your horse with a forthright, "Giddy up!"


If you want to brand yourself with confidence, you need to harness specific personality strengths to accompany you along the trail. Grit is the key. What's grit? Courage, perseverance, and ambition in action. Put those in your saddlebag, and you will ride off into the sunset with well-being, positivity, confidence.


If you have self-doubts, need more support, or want more specific goal-setting, consider teaming up with a life coach. She will help you tailor-make a success plan to put you in action pronto.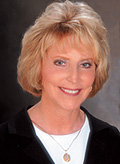 Dr. Judy Krings is a dynamic positive psychology clinical psychologist and internationally certified personal and professional life coach. Humorous and "uniquely human," her down-to-earth authenticity inspires people to harness their strengths and overcome their weaknesses. She puts heart in healing and joy in the journey. You can reach Dr. Judy at: (920) 682-9119, in Puerto Vallarta: (322) 221-6269, at drj(at)lsol.net, or on the web at ActionBasedCoaching.com or CoachingPositivity.com.
Tell a Friend
•
Site Map
•
Print this Page
•
Email Us
•
Top