Entertainment
Escape to the Dance Floor

Sam Rodriguez - PVNN
January 20, 2010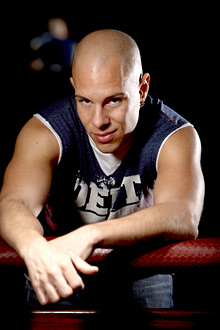 DJ Escape spins the Love Party Sunday, February 14, 2010 at the Krystal Hotel in Puerto Vallarta, Mexico. For more information, visit LatinoHotParty.com. (Dick Mitchell)
Find your true love or the adventure of your lifetime on Sunday, February 14th, at the Hotel Krystal in Puerto Vallarta, Mexico. As part of the three-day Love Hot Party 2010, the ever-popular DJ Escape will be spinning high energy dance mixes from 4 pm to 1 am.

"When you come out to hear me, you're in for a special night," promises DJ Escape, the sexy young DJ, on the phone last week from his home in New York City. "I play everything on my top list plus high energy anthems, all redone by me, course. It's the stuff that you've loved in the past, but new."


It is this remaking old things new (and could it be, better?) that keeps artists returning again and again to Escape's studio – and clubbers packing his dance floors.


"Today, everyone wants that high energy, big room feel that I bring," explains Escape. "They want a big room anthem kind of mix and I can do that."


He proves it with his newest album release, Global Groove Live 3, a powerful collaboration with fellow DJ superstar David Knapp. Escape's remixes of Barbara Tucker's "Love Vibrations" and Sarah Atereth's "It Doesn't Take Much" – both featured on the album - are among the most popular mixes on dance floors in America right now.


This is how Escape would plot his career trajectory if asked to explain how he went from a skinny kid in Queens to one of the more sought after DJs spinning these days. When he was 13, he worked with MTV's DJ Skribble on mostly hip hop and reggae sets; in the mid-1990s at Palladium, he grew enamored of DJ Junior Vasquez and quickly started spinning dance tunes; after that, he landed an in-demand residency at Liquid in Miami (which put him on the map, he says) and after that, he was flying to gigs around the world.


"I never thought it would be like this when I was growing up," says Escape of his life as a DJ. Most days he's in the recording studio, either finishing a new tune or beginning work on something. Lately, he's been deep into projects with Beyonce, Justin Timberlake and most recently, Adam Lambert's For Your Entertainment. "There really is nothing better than getting up everyday and loving your job. You can't beat it."


He points out that he opened his new album with Celeda's Amazing because it best explains how he is feeling at the moment. "It was a much different story last year," he admits, referring to his split with his former management. "I feared I would be blackballed from the industry but it turned out exactly the opposite. Doors that had never been opened to me suddenly were."


While many of today's top DJs complain of the lull in today's dance scene - arguing that the crowds are waning and that clubs are not investing enough money in parties - Escape says clubland is actually experiencing resurgence.


"The scene is more fun than ever," he says. "All of a sudden, the industry is back to high energy, happy music. The dark, monotonous beats that took over dance floors at the start of 2000 are history."


"Today's dance music is about love and freedom," he continues. "There's so much pressure from work and family. Guys that go to the club have learned the secret to happiness. We look forward to weekend nights when we can run to the DJ and leave our problems on the dance floor. There's nothing better than that."


DJ Escape spins the Love Party Sunday, February 14, 2010 at the Krystal Hotel in Puerto Vallarta, Mexico. For more information, visit LatinoHotParty.com. His new album, Global Groove Live 3 (Centaur), is in stores now. For more info, go to DjEscape.com
Tell a Friend
•
Site Map
•
Print this Page
•
Email Us
•
Top