Entertainment
Peter Jackson's The Lovely Bones Reviewed

Alex Gomez - PVNN
January 19, 2010
The Lovely Bones Directed by Peter Jackson, Screenplay by Peter Jackson, Fran Walsh, and Philipa Boyens, Based on the novel by Alice Sebold
I'll borrow a word from the title of this movie (and novel) to describe them: Lovely. And how could the film be otherwise, with someone like Peter Jackson directing it? Who but he could have illustrated the heaven, or 'In-Between,' that Susie Salmon (Saorsie Ronan) flees to after she's raped and murdered at age fourteen? By her dollhouse-building neighbour, George Harvey (Stanley Tucci, in a brilliant performance), a serial rapist and murderer of girls and women, who built a 'clubhouse for kids' in a sinkhole, to lure Susie into on her way home from school.


As Susie's soul runs screaming away from the spot where her life was taken, a fellow student, Ruth Connor (Carolyn Dando) feels her passing, and tells Ray Singh (Reece Ritchie), Susie's would-be suitor, that she might not be dead.


Susie's family, comprised of her mother Abigail (Rachel Weisz) and father Jack (Mark Wahlberg), her younger sister Lindsay (Rose McIver), her baby brother Buckley (Christian Thomas Ashdale) and her chain-smoking, hard-drinking and hilarious Grandma Lynn (Susan Sarandon) are left behind to deal with the various forms of grief they experience with her passing, after policeman Len Fenerman (Michael Imperioli) tells them it's very likely that Susie is dead.


Abigail is ready to accept this and move on, which she eventually does, but Jack can't seem to wrap his mind around the fact that his daughter is dead and is even less ready to let her go. Everywhere he goes in their small suburban town in Pennsylvania he sees men who could be her murderer, and goes so far as to call Fenerman over and inform him of his myriad suspects.


It's only Lindsay Salmon who believes her father, and in what is perhaps the most harrowing scene of the movie and book, she breaks into George Harvey's home to search it for clues.


Meanwhile, Susie is alone in her personal version of heaven, with the exception of a Korean girl who calls herself Holly Golightly (Nikki SooHoo) just because she can. Holly insists that Susie should move on, alluding to the actual heaven that Susie must go to, instead of the place where they are, a resting point between earth and heaven where they can call forth anything they want for their own amusement.


Susie, however, is not ready to go because she can still see her family and in a ghostly way she can still communicate with them (she reaches out to Jack through a window where he places a candle lit in her memory; she shows Buckley where she is in a drawing of the planet Earth he makes, with a circle of blue crayon around it. (Buckley points this blue circle out to his grandma and tells her it's where Susie is.)


Susie is torn between her desire to get revenge on Mr. Harvey, who, having covered his tracks, is preparing to commit another rape and murder; and her desire to see her family recover from their loss.


The soundtrack of the film is beautiful too, having been done by Brian Eno, who before this was known to avoid soundtracks. Eno and Jackson decided on placing two songs by Cocteau Twins in the film, Alice and the Song to the Siren. I have been obsessed with this band since I first heard them in 1983; principally its lead singer, Elizabeth Fraser, whom I wrote of in an earlier article as "the Singing Goddess."


The Lovely Bones has generated much controversy among critics, but half of them obviously didn't read the book, and for this reason they have slammed Peter Jackson for his use of computer-generated effects (similar to the kind he used in his Lord of the Rings trilogy). But how else is a director to portray people who are ghosts, women who appear as the ghosts to Susie in her In-Between, other victims of George Harvey?


Ultimately, the movie was faithful to the book, in not turning it into a story about revenge. Mr. Harvey does get what he deserves, in a completely natural way, through nature's eternal balancing act. Even this didn't seem to satisfy the bloodthirsty test audience and critics of The Lovely Bones, according to Jackson: "They just weren't satisfied... We got a lot of people telling us that they were disappointed with the death scene, that they wanted to see [George Harvey] in agony and suffer a lot more, we had to create a whole suffering death scene just to give people the satisfaction they needed."
---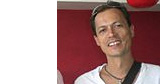 Alex Gomez is an award-winning writer, who'd die if he couldn't write. To date, he has written numerous short stories, hundreds of articles and two serious novels.

Click HERE to read more articles by Alex Gomez.
Tell a Friend
•
Site Map
•
Print this Page
•
Email Us
•
Top