News from Around Banderas Bay
Meet PV Mayor Salvador Gonzalez Resendiz

Precision Productions
January 13, 2010
Puerto Vallarta Mayor Salvador Gonzalez Resendiz (L) ensures that he will become a staunch promoter of this tourist destination, in addition to addressing its cleanliness and safety. (Precision Productions)
Reporter Victor Morales interviews Puerto Vallarta's new Municipal President, Salvador Gonzalez Resendiz, who talks about his plans to increase tourism in the Banderas Bay area and his focus on building a government that is responsive, accessible, practical and of service to the community.

Victor Morales: What projects do you have in mind in order to increase international and national tourism?


President Salvador Gonzalez Resendiz: We must very much promote Puerto Vallarta. There are two markets really; one being the international market, which is much defined for Puerto Vallarta. Out of all of the foreigners who visit, close to 90% are coming from the United States and Canada. So this is the target market, because it is a natural market.


Within this market we must launch a real promotion, which is the whole purpose for the "Chamber of Tourism", of which I am president as well. It's all about working as a team in order to show the diversification of markets that we have here in Vallarta. What do I mean by diversification? It's a place that has golf courses, ecological parks, or areas which can provide recreational spaces.


We have a typical town that no other place in the country has. We also have the best climate and a beautiful natural environment that we are taking care of, and will continue to do so for the next three years so that Puerto Vallarta continues to be that typical and very beautiful town, where we are welcomed by the mountain range, the sand and the sea.


In other words we have a diversity of attractions, which brings us to the convention center. As an important tourist destination, we have a state-of-the-art convention center, making Puerto Vallarta THE place for both national and international conventions.


As for national tourism, we will continue marketing all of the Bahía de Banderas area. It must be said that even though the beauty of Mother Nature can also be appreciated in places like Guadalajara and Leon, we want the entire region to be able to look at Puerto Vallarta as their preferred destination.


We also have two projects; one of which is a television series that will be on Channel 5 called "Chanok" that will be transmitted on the local channel three times a week. The second project will be a movie scheduled to be filmed towards the end of the year. The movie will be filmed for international exposure, and in about a year's time we will be showing the world the beauty of Puerto Vallarta.


For the time being we have goals that have been determined, goals that we will achieve during the first twelve months in office. We have a good strategy for the tourism area, being one of our three sections of government. We announced during our speech that there existed three sections; tourism, social development, and the regeneration of the administration that the city requires. The most important section is tourism, because around 99% of the people of Puerto Vallarta make their living, directly or indirectly, in one way or another, from tourism.


We are ready to start working, which we have already done. We are receiving the administration, and well, I insist that we will be working as a team with the hotels, taxi services, and all those who are involved in providing for our visitors. Always with a permanent campaign of good customer service, and being able to give a smile.


Victor Morales: Thank you for your interview, and I hope we can continue to meet so that the public is aware and grateful that the government is here working for the community, and is doing what is necessary to bring tourism to the maximum, so everyone can enjoy the best of Puerto Vallarta.
---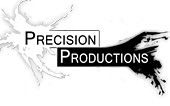 As one of the largest production companies in the Bay of Banderas, Precision Productions' video services range from a multi-camera high end production to a single camera short video promo to put on your website.


Click HERE to learn more about the Puerto Vallarta video services provided by Precision Productions.
Tell a Friend
•
Site Map
•
Print this Page
•
Email Us
•
Top