News from Around Banderas Bay
Little League Equipment on its Way for Opening Day of PV Season

Bob Cohen - PVNN
January 06, 2010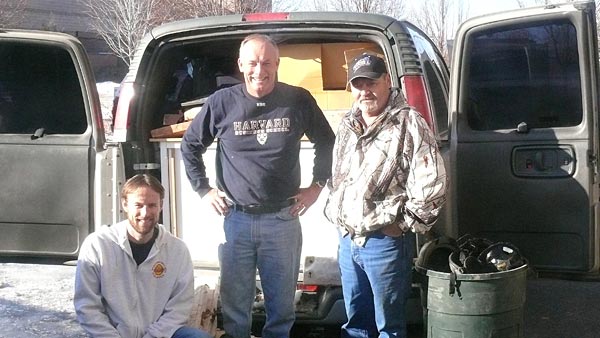 A very generous donation was made by Triple Crown Sports out of Fort Collins, Colorado for the second consecutive year. In the middle is the President, David King. On his left kneeling is his son Keri King who handles many events that the business sponsors and on the right is Warehouse manager Rod Crawford.
The second season of the Puerto Vallarta Little League will officially start this Saturday, January 9th, 2010 at 11:00 am with opening ceremonies that will include dignitaries from Puerto Vallarta and the Navy Band. There will also be a video crew filming the ceremonies for BanderasNews.


Uniforms were ordered last month and are on the way from Aguascalientes and the kids from this year's eight team league will be presented with them as they march onto the field coming down the left field line and into the infield. After the ceremonies it will be time to Play Ball!


Teams were selected before the New Year and play promises to be competitive. This season the Little League will have eight teams, four in the 9-12 age group and four in the 13-15 year old age group. Many of last year's teams will participate again this year and have been practicing on their own with their coaches. Other kids have been working out during October and November under the guidance of League President Miguel Vargas.


Last year's founding sponsors that have taken a team again this year are BanderasNews.com, Teatro Limon Restaurant, Dave and Dawn Marriner of the PV Yankees, Jerry Bianchi and Frank "Pancho" Torres of Las Rocas, Dave Rost and Mike Hooper of Los Picosos and Harvey Brown of Sage Hill Lightning, who were the league champions.


New team sponsors that have come aboard are MEXLend, who will be named the Mexlend Martillos and Pipi's Restaurant with support from part time PV resident Lindy Frakes. More will be written about their involvement, but welcome aboard and we look forward to you supporting your team with the enthusiasm that other sponsors have.


Our plea to the public has helped as we have received donations of much needed equipment. We still can use more equipment; volunteers to help coach and mentor the youngsters and any cash donations are more than welcome and needed. There will be all star teams traveling to Guadalajara to compete in the playoff competitions with the hope of advancing to the Mexico Regional post season tournaments and the league desperately needs funds for travel expenses.


As your trusted servant, I'll be giving team sponsors regular mention on BanderasNews.com and other local newspapers in weekly articles written by me and in other English publications as well. This will give plenty of exposure to sponsors, but is not intended to only promote the sponsors' businesses. We do need sponsors and donors that step up because they care and want to be of help and give back to the community. All one has to do is go back to all the archived articles on BanderasNews.com, click on the big Little League logo on the homepage and see the 15 articles written from our inaugural season. Please contact me at bob(at)banderasnews.com or at a1abob(at)yahoo.com for more information.


Baseball equipment is extremely expensive in Puerto Vallarta, and last year, we had numerous donations that allowed the league to play a full season with no added expense. At least a dozen people brought balls, gloves, bats, etc. with them when they came to vacation in our city and I dutifully went to their hotels to pick up the donation and always took a photo and put it in an article.


This year we have a "Donation Station" set up by Jerry Bianchi, who showed up last year with a van full of equipment. Again, one can see what he brought down from Colorado by looking at past articles. The website for the "Donation Station" is us-mex-littleleague.com. There are pickup points in Calgary, Alberta, Canada; Lakewood, Colorado; Union City, California and in Puerto Vallarta, Mexico. If one is not coming to Puerto Vallarta but wants to donate equipment, it can be sent to any of the donation stations and will be here before and during the season.


Jerry Bianchi did it again and will arrive with his van packed with equipment that was sent to him, equipment that he solicited and again a very generous donation from Triple Crown Sports out of Fort Collins, Colorado. Triple Crown Sports are no strangers to Puerto Vallarta, as they have held numerous softball and baseball tournaments here throughout the years.


Triple Crown filled a big need just a week ago, donating chin guards and chest protectors for umpires as well as score books. They also sent down with Jerry enough catchers gear for the eight teams, as well as bats, gloves, bases, helmets and a box of brand new baseball caps and coach's bags for each team. We all thank Triple Crown and their long term relationship with Puerto Vallarta.


I spoke with Jerry last week and he told me that between Triple Crown Sports, donations sent to him, and most importantly his tireless efforts to acquire equipment, that this year he will be bringing down more equipment than he did last year. Click HERE to see what Jerry did for the Little League last year.


From November 13th-15th a "friendly" weekend tournament was held and was a tremendous success. That gave the league more exposure as the stands at the baseball field were full with locals and families watching their kids from out of town play. There were two age divisions; 11-12 year olds and 16-18 year olds.


Coaching and training the older kids was Carlos Del Molino, who played baseball in Mexico City and has been in Puerto Vallarta for four months. Miguel coached the 11 & 12 year olds. Teams that traveled here were from Guadalajara, Arandas and a Nayarit All Star squad, quite a long trip for the competition.


About 200 kids and parents came to Vallarta, and as the host city, we fed the kids one meal each day and some of the kids stayed in homes of PV players, most others stayed in hotels. On Saturday, many Moms volunteered to bring dishes to help offset the cost of feeding the kids, but it is something we need to cover as well. The teams covered their own hotels.


The value and importance of this tournament was immeasurable, giving the kids not only a new experience but also the chance to experience the level of Little League baseball in other parts of Mexico. The PV teams did very well against the more established teams and Miguel was beaming with pride after the event.


A new website was established in Spanish, and will soon be translated into English, that will post schedules, results, rules, the Little League Manual and other information for the Puerto Vallarta Little League. Thanks Miguel, Oscar and the others who tirelessly took on this project.


This is where we are at as we near opening day. We have set up a Paypal account for an easy payment option for sponsors and for those that wish to make cash donations and it has been effectively utilized. The non-profit status of the Puerto Vallarta Little League is almost in place (things sometimes take quite a while in Mexico), but all financial records are open and transparent to the public. We all look forward to a better season than our first, we do need your help and we thank you in advance.


* See you on Saturday at the baseball field at the Sports Stadium across from the Sheraton.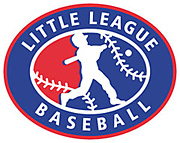 Your support provides endless benefits for Banderas Bay area kids, who will develop the qualities of citizenship, discipline, teamwork and physical well-being by participating in Puerto Vallarta Little League Baseball. To learn how you can help, send an email to Bob Cohen at bob(at)banderasnews.com. For more information about Puerto Vallarta Little League Baseball, click HERE.
Tell a Friend
•
Site Map
•
Print this Page
•
Email Us
•
Top