Entertainment
Los Bambinos - They're Back!

Polly G. Vicars - PVNN
February 01, 2010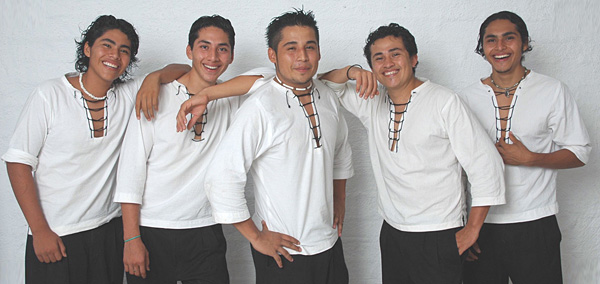 Four Bambinos become five as Cousin Louis joins the group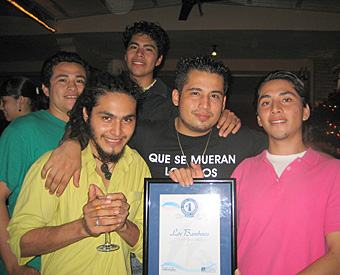 Three time Reader's Choice Award winners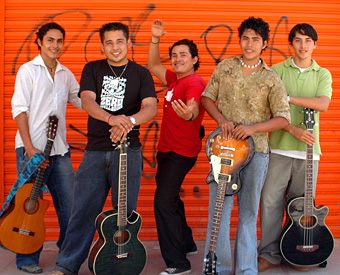 Los Bambinos now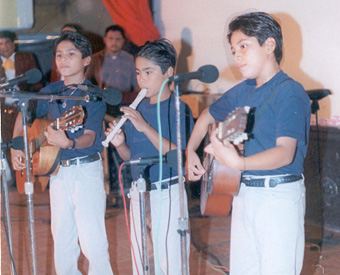 Immer, Giorgio & Lazzaro playing in their elementary school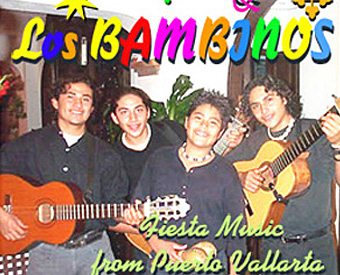 Los Bambinos first CD, a sell out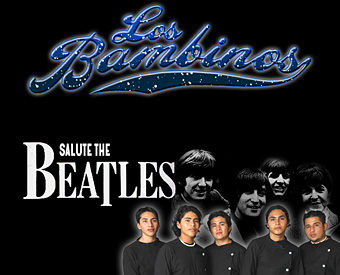 Their second CD, also a sell out
Los Bambinos, the popular group of four brothers and a cousin, will debut a new show on Friday, February 5 at Viva Bar, Calle Olas Altas 508 in the Romantic Zone. They will expertly cover some of the world's most popular music groups - the Beach Boys, the Beatles, the Monkeys, the Eagles, the Four Seasons and the Gypsy Kings, as well as delight you with their inimitable renditions of songs from Mexico, South America and a trio of their own compositions.


Expect a surprise or two with special guest performers and Los Bambino's exceptional acappella. This talented group has three times been voted best musical group by the Prestigious Vallarta Lifestyles Reader's Choice and enjoyed several sold-out seasons at the Santa Barbara Theater. It hasn't always been so.


The eldest Bambino, Carlos Salinas Morelos, began his career jumping on city buses, singing for the passengers and hoping when he passed the hat he would pick up a few pesos. He progressed to singing with his friends José and Galindo in the group Luz de Luna in the restaurants of Puerto Vallarta and the surrounding beaches.


After having them play for my 65th birthday celebration at Las Animas thirteen years ago, Husband and I became their greatest fans as well as personal friends. While Carlos was enjoying success both with the group and solo, his three younger brothers Lazzaro, Immer and Giorgio were playing and singing in the assemblies of their schools and their father, a musician who encouraged all his sons, suggested that they go out into the public and earn some money. Big brother Carlos spotted them one night hesitating in front of a restaurant, trying to get up their nerve to go in and ask people dining at the tables if they would like a song. Taking them in hand, they entered together, sang and played to enthralled diners.


The youngest, Giorgio, a plump 13-year-old at that time, whose voice had not yet changed, sang soprano like an angel! Lazzaro and Immer, 16 and 15, shy, slim, handsome young men, harmonized perfectly with older brother Carlos, 23, and "Los Bambinos," the pet name their father had for them, were born! We knew that we were listening to future stars the first time they sang for us as we dined in the moonlight at our very favorite beachfront restaurant, La Palapa.


Soon this group of young musicians was attracting attention in Vallarta. People engaged them for private parties and in the restaurants a song at one table was almost always followed by many more requests from other tables. They produced their first recording, "Fiesta Music from Puerto Vallarta" that was soon a sell out.


Then one day their cousin Luis Alberto Leana Salinas came to visit his Vallarta family. He sang with the boys a couple of times and we all thought that he was a wonderful addition to the group, but that sadly he would have to go home soon. Not so, his Mom told him he could stay if he continued his schooling. That was no problem as all of the boys were either in high school or university. So the four Bambinos became five, sounding better than ever in their second CD "Los Bambinos Salute the Beatles," another sell out.


Their shows always elicit audience participation as most cannot resist clapping and patting their feet to the rhythm, singing along and even getting up to dance. Each Bambino gives his absolute all! Cousin Luis astounds with his range of voice, his dancing, his infectious smile!


The eldest Bambino and the leader, Carlos, inspires with his voice strong and true and his body making those moves that I believe only Latinos can make. Lazzarro proves his mettle on the electric guitar, as does Immer with the acoustical and they both have those moves! And of course, Giorgio, the baby, has found his voice and is no longer the boy soprano, but a man with a full, mature voice and a favorite with the gals, both young and old.


The new venue at Viva Bar has both lounge and regular table seating and is sure to see a sell out for this event. There will be full bar service before and during the show with the bar opening at 6:00 pm and the show starting at 8:00 pm.


Buy your tickets now and come early for the best seating at this first Los Bambinos Show of 2010! For tickets, which are $180 pesos, call Los Bambinos at (322) 222-6412 or 222-4357 or me at 223-1371. Or you can email me at phvicars(at)gmail.com. See all of you there!
---

Polly G. Vicars and her husband of almost 60 years, Hubert (a.k.a. "Husband") retired to Puerto Vallarta in 1988 and soon became active members of several charitable organizations. Polly is the author of "Tales of Retirement in Paradise: Life in Puerto Vallarta, Mexico" [a sell-out!] and "More Tales of Retirement in Puerto Vallarta and Around the World." Proceeds from the sale of her books go to the America-Mexico Foundation, a scholarship foundation that is their passion.

Click HERE for more articles by Polly Vicars, or click HERE to learn more about Becas Vallarta and the America-Mexico Foundation.
Tell a Friend
•
Site Map
•
Print this Page
•
Email Us
•
Top