Health & Beauty
Women and Heart Health

Pamela Thompson - healthcareresourcespv.com
February 09, 2010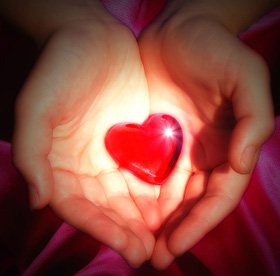 On February 16 at 10 am, HealthCare Resources Puerto Vallarta and Dra. Leslie Swindle will present 'Women and Heart Health' at the new Hospital CMQ Premiere. (photo: cardiophile.com)
Everyone knows that women have great big hearts! Unfortunately, the statistics for women as per the American Heart Association, show that coronary artery disease, which causes a heart attack, is the single leading cause of death for women in the United States! Nearly twice as many women in the United States die of heart disease, stroke and other cardiovascular diseases as from all forms of cancer, including breast cancer.


On February 16, 2010 at 10 am we are pleased to have Dra. Leslie Swindle present "Women and Heart Health." This will be at the new Hospital CMQ Premiere, located at Av. Francisco Villa #1749, across the street from Soriana.


Dra. Swindle (or Dra. Leslie as many folks call her) was born in Canada and raised in the United States and Mexico. She received her medical training in Mexico City at the Universidad Anhuac, the Hospital Español de Mexico and Centro Medico Siglo XX1 with post-graduate training at Mass General Hospital in Boston. How's that for a background?


Married to Dr. Antonio Matilla (another excellent well known physician/internist in the area - what a mighty combination!), they have two sons and have lived and practiced in Puerto Vallarta for many years.


A self-described Type A personality, Dra. Swindle is caring, multi-cultural, a good listener, very patient and I think, a superwoman! Feedback from any patients that I send to her, come back with rave reviews!


This will be brilliant talk and be prepared for some surprises! We will have drawings for some "women-oriented" prizes including red wine, dark chocolate and other goodies.


This is a no charge event but a reservation is required due to limited space. And after the talk, join us on a tour of the new CMQ Premiere Hospital.


RSVP to pamela(at)healthcareresourcespv.com or call 044-322-107-7007. Bring a gal-pal!
---

Pamela Thompson is a registered nurse who has lived in Puerto Vallarta for over 17 years, 10 of them in health care. Pamela now leads HealthCare Resources Puerto Vallarta, a local healthcare resource network. Her years of experience and expertise are available to you by emailing your questions to pamela(at)healthcareresourcespv.com or by visiting HealthCareResourcesPV.com.


Click HERE to learn more about the health and well-being services offered by HealthCare Resources Puerto Vallarta.
Tell a Friend
•
Site Map
•
Print this Page
•
Email Us
•
Top