News from Around Banderas Bay
PV Little League Results & Highlights - Pre-Season Week Four

Bob Cohen - PVNN
February 10, 2010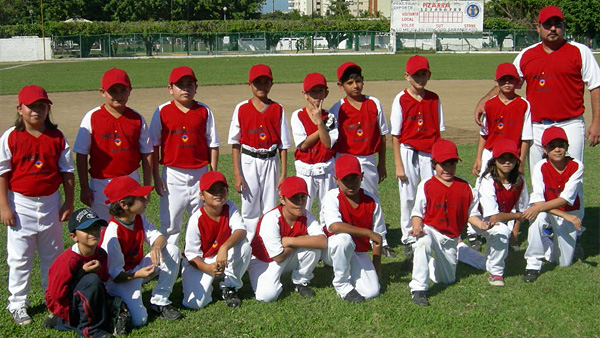 The Mexlend Martillos lost a tough game against the league leaders but have improved due to training, coaching and desire and will be a tough team to beat in coming weeks. They are 1-3 but their last two games have been well played.
The Puerto Vallarta Little league completed Week Four Saturday but two and as many as four teams were added to the league which led league officials to change the schedules and also determine how the new teams would be counted in the standings. Still not completely voted on, but the initial decision was to have the four teams, that all missed the first three weeks of play, be assessed a loss for each game. This meant that each team came into Saturday's action with records of 0-3. The first half of the season was amended to be composed of eight games. The second half of the season would be a five game season. Again, the acceptance of all teams and the schedule changes are all subject to vote by league officials.


Games were again played on both the baseball and softball fields and we had four new teams come out that played and wants to join the league. Two teams were from La Cruz, one younger team and one older team and the other two are made up of more kids from Puerto Vallarta that want to play. The league is looking at what will be needed to join part way through the season, but the La Cruz team already has uniforms.


We are looking for another two team sponsors for the Vallarta kids and anyone interested can contact me at a1abob(at)yahoo.com.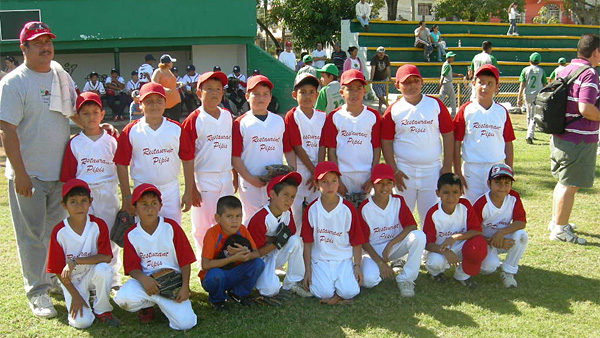 Pipis Restaurant also started poorly with kids that have never played an organized game but good coaching and training has led them to play two strong games and are 1-3 and will be a team to be reckoned with.
There were two highlighted games of the week and a few surprises as well.


The first highlighted game of the week was again played on the softball field and again had undefeated BanderasNews.com playing, this time against defending champion Sage Hill Lightning who came into the game at 1-2. Sage Hill had to forfeit one game and lost on opening day by a single run, so they were a worthy opponent.


Sage Hill, who is from Bucerias and sponsored by Harvey Brown of Southern California blasted a home run in the bottom of the 1st inning to take an early 2-1 lead but BanderasNews scored five times in the top of the 2nd thanks to a three run homer and led after two innings 6-2. After Sage Hill held them without a score they scored six times in the bottom of the 3rd to take an 8-6 lead. Four walks with the bases loaded and a two run double provided their offense.


Last week's MVP Francisco Ramon blasted a home run in the 4th and BanderasNews added another, and then held sage Hill scoreless to tie the game at 8-8. Sage Hill had a strong starting pitcher, but pitchers can only play three innings and their relief pitching was lacking and allowed five runs in the top of the 5th inning, but scored twice in their half of the 5th as the teams headed to the 6th and final inning with BanderasNews leading 13-10. Little league rules state that each kid on the team has to play at least one inning in the field and have an at bat and Sage Hill suffered with their lack of team depth and surrendered seven runs in the top of the 6th and lost 20-10. The final score was no indication of how close the game was, but BanderasNews improved to 4-0 and Sage Hill dropped to 1-3.


The other highlighted game was played between the undefeated PV Yankees, who have yet to face a challenge in their first three weeks and the Mexlend Martillos, who won their first game last week. The two teams met in Week Two and the Yankees demolished the Martillos 22-9. Some of the Mexlend players played in only their second organized game and the Yankees were a solid team in last year's inaugural season.


This game was a whole different one. Mexlend was the visiting team and batted first and scored 3 runs in their half of the 1st inning and the Yankees responded with 4 runs to take a 4-3 lead. Neither team scored in the 2nd and Mexlend added 3 more runs in the top of the 3rd and the Yankees scored once as Mexlend led after three innings 6-4. Again in the 4th Mexlend scored 3 times again and the Yankees responded with just one run and after four the biggest upset of the season was brewing with the Martillos leading 9-6.


Mexlend couldn't get a run in their half of the 5th and the Yankees exploded for 6 runs to take a 12-9 lead into the final inning of play. Mexlend scored 3 times again to take tie the game 12-12 and needed to hold the Yankees scoreless to go into extra innings. The Yankees scored twice to win the thriller 14-12. At this point it became apparent that practice and persistence works and the 9-11 year old division will surely have a thrilling second half.


On another field the hard hitting Los Picosos took on winless Pipis Restaurant. The last time the two met Los Picosos and Pipis played a thriller that Los Picosos won 14-13 with a run in the bottom of the 6th. This time Pipis turned the tables on Los Picosos and won a slugfest 20-17, giving Pipis their first victory of the season. With four more games remaining in the first half, any team has proved that they could compete with each other and although the Yankees held a two game lead, anything could happen as the new teams are much improved after four games.


Teatro Limon who trails BanderasNews by a single game played the older team from La Cruz and won a well played game 12-9. Teatro Limon is only one inning from being undefeated and La Cruz insured the league that the 12-14 year old competition will be better.


Las Rocas won their first game 13-1, defeating a team of Vallarta kids that need to be sponsored and named. The kids are relatively new to baseball and Las Rocas is steadily improving under the coaching of Frank "Pancho" Torres and assistant Jerry Bianchi. They are practicing 2-3 times a week and that will always help players improve.


Standings thus far after four weeks of play: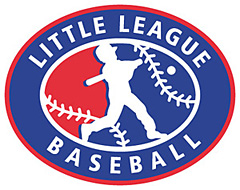 For donations, sponsorships and further information we urge you to contact Bob Cohen at bob(at)banderasnews.com


12-14 Year olds:
BanderasNews.com 4-0
Teatro Limon 3-1
Sage Hill 1-3
Las Rocas 1-3
La Cruz 0-4
TBD 0-4


9-11 Year olds:
PV Yankees 4-0
Los Picosos 2-2
Mexlend Martillos 1-3
Pipis Restaurant 1-3
La Cruz 0-4
TBD 0-4


Come out and join us for games each week beginning at 11:00 AM. Due to religious trainings the second games will now be played at 1:30 PM. We hope to see everyone watching Little League in Puerto Vallarta every week.

Click HERE for more Puerto Vallarta Little League information
Tell a Friend
•
Site Map
•
Print this Page
•
Email Us
•
Top