Entertainment | Restaurants & Dining
Liana's SazOn! Opening Party - Feb 25

Liana Turner - PVNN
February 22, 2010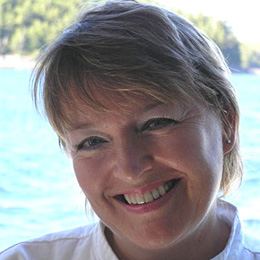 Chef Liana Turner's new restaurant, Liana's SazOn! will have an opening party on February 25th. For more information or to make your reservations, call (322) 222-5133.
Puerto Vallarta - After over six years of running Paradise Bakery & Catering, I've decided to go back to my true roots, which means the dinner restaurant business. This was all inspired by one impulsive walk-through of a house that I happened to see with a "For Rent" sign over the door. I felt like I was at home when I first walked in, and that is the feeling I hope my customers and friends will have when they walk into Liana's ˇSazOn!


New Restaurant Opening... Liana's ˇSazOn! Thursday, February 25, 2010


Three seatings at 5, 7 and 9 pm. $150 pesos for food, drink and fun.


The night's menu will feature several items from our menu, which in normal operation, will change daily.


Menu for the opening party:


• Blue Tostadas Appetizer


• Soup or Salad


Choice of:


• Polenta Stuffed Chicken Breast with Roasted Red and Yellow Pepper Sauces


• Mexican Lasagna (Chorizo, Roasted Poblano Chile, Onion, Cheeses and Mexican Spiced Tomato Sauce)


• Roast Beef Dinner with Potatoes and Assorted Vegetables


• Mahi Mahi (Dorado) with Corn and Mango Salsa


• Vegetarian Layered Vegetable Terrine


And a Special Dessert!


Please call (322) 222-5133 or email info(at)vallartacatering.com for reservations.


Our regular menu will feature a selection of Mexican Food, Gourmet International and American Style Comfort Food, as well as a Full Breakfast for Dinner and a variety of Teriyaki Dishes.


The address is Calle Del Santuario #149, corner of Paseo de Las Palmas in Colonia Barrio Santa Maria. Coming from old town it is the third light after the big tunnel. Turn right and then a quick left over the small bridge and a quick right. Then stay to the right past the new Pemex, and we are two more blocks on the left corner.


Normal operating hours will be 6 pm to 11 pm, closed Sunday and Monday. Paradise Bakery is still in operation in our new location. I hired a manager so that I can put all my energies into the restaurant and catering.


I hope to see you there!
Liana Turner, Chef


Liana Turner, is the chef and owner of Paradise Bakery and Catering. Serving the "Best Cinnamon Rolls in Vallarta," along with delicious sandwiches, salads, main dishes and yummy sweet treats every day but Sunday, and providing all styles of catering services, from pre-prepared meals to-go for informal gatherings to full service elegance for dinners, cocktail parties, wedding receptions and special events, Paradise Bakery & Catering is located at Del Santuario 149, corner of Paseo de Las Palmas, Colonia Barrio Santa Maria, Puerto Vallarta. For more information, call (322) 222-5133 or visit VallartaCatering.com.

Click HERE for more articles by Liana Turner.
Tell a Friend
•
Site Map
•
Print this Page
•
Email Us
•
Top