News from Around Banderas Bay
PV Little League Results & Highlights - Regular Season Week Four

Bob Cohen - PVNN
March 18, 2010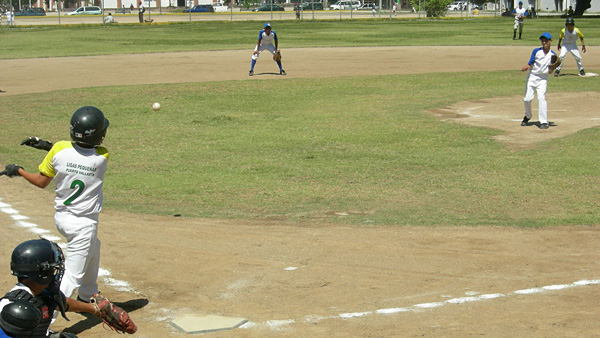 Teatro Limon batter rips a drive into left field as the team remained undefeated and beat BanderasNews in a game of undefeated teams.
The game that everyone was waiting for was played between undefeated Teatro Limon and Banderas News in the 12-14 year old division with first place at stake. The two faced each other in the pre-season and thrilled fans with an exciting 5-4 BanderasNews come from behind win. At the time the game was considered to be a regular season game until expansion of the league changed the scheduling format.


Teatro Limon was without their star Eron Ulloa who was unavailable tom play this week giving BanderasNews an edge before the game began, especially since their star played the last time the rivals met. The lineup was juggled a bit and tiny almost 11 year old Josue Lopez from Oaxaca, who is too good to play in the younger division and is the starting shortstop, was the catcher Saturday and did a tremendous job.


When the game began however it appeared that Eron wasn't missed as Teatro Limon scored 6 runs in the top of the 1st on some wild pitching and good hitting which was capped off by Jocelyn Ontiveros three run triple, as they sent ten players to the plate. BanderasNews responded, scoring 3 runs and had two men on base with one out but the next two batters struck out, trailing 6-3. Both teams scored 2 runs in the 2nd and Teatro Limon led the tense but offensive game 8-5.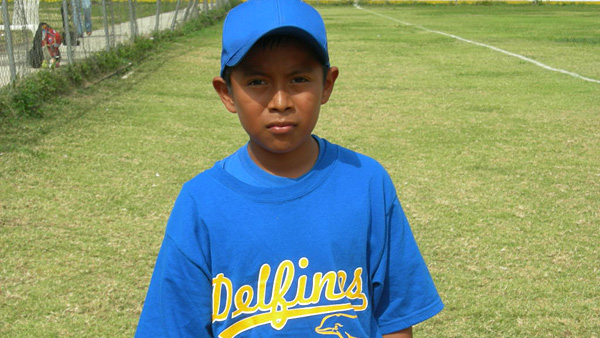 Josue Lopez, who is from Oaxaca and will be 11 in April is a sparkplug for Teatro Limon. He is their leadoff hitter, starting shortstop and filled in at catcher in their big victory last week. He is too good to play in his age group, thus he plays with the 12-14 year olds. He is pictured here in his all star jersey.
In the top of the 3rd, Teatro Limon again sent 10 players to the plate and scored 5 runs and then held BanderasNews without a run to open a 13-5 lead. Francisco Ramon came in to pitch and the last time the teams played he pitched three perfect innings, striking out 8 of the 9 batters he faced. He struck out the first two, and then surrendered four consecutive singles before striking out the final batter.


Teatro Limon led 15-5 and was on the verge of a mercy rule victory and they had Oswaldo Cazares coming in to pitch. Cazares is a lefty and is now arguably the best pitcher in the league. He held BanderasNews scoreless in the 4th, Ramon struck out the side in the top of the 5th and Cazares did the same in the bottom of the 5th and Teatro Limon won via the mercy rule 15-5 after five innings and took over first place. Coach Osiris "Gordo" Garcia's work with Teatro Limon has been tremendous and they are now clearly the team to beat.


In the other game in the 12-14 year old division La Cruz won by default as Sage Hill didn't show up for the second time this season and were on suspension and will be possibly dropped from the league after a vote from league officials. Las Rocas had the week off.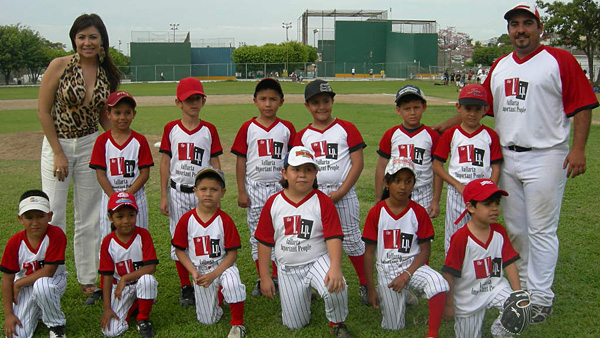 Last Thursday the 7-8 year old T Ball kids got a surprise when VIP and Homes & Living magazine owner Lic. Jhovanee Monge de Rottigni purchased and donated uniforms for the kids. The VIP team is pictured here with Jhovanee and Osiris Garcia.
In the 9-11 year old division the undefeated PV Yankees faced undefeated Los Picosos in a battle for the division lead. The PV Yankees who have been dominant all year opened up a big lead and won going away 24-10 in a fifth inning mercy victory. The Yankees have an explosive offense and their team is a well oiled group. It will be very hard to catch them in the regular season but they still have to play in the playoffs against improving young teams such as Mexlend and Pipis.


In the other 9-11 year old division Pipis Restaurant flexed their muscles and defeated Ixaya Café 38-17, a score that resembled an American football game. Ixaya café is the new sponsor of the team that was previously Pelagic. The game was halted after five innings due to the mercy rule. The Mexlend Martillos had the week off.


Originally scheduled for this Saturday was the Puerto Vallarta's All Star weekend but it will be played at a date to be determined later. It will be made up of all Vallarta players in two age categories; 9-10 and 11-12 year olds. There was already a pre-selection and the all star teams are set. There will be a total of 60 kids playing. Besides the games, there will be other competitions as well as commemorative uniforms for all participants. There will be a home run derby, a base running competition, a throw from center field to home plate competition and a catcher to 2nd base throwing competition. There will also be a T Ball exhibition for the new league of 7&8 year olds who play every Thursday at 4:00 PM. We will announce in advance when the all star weekend is scheduled.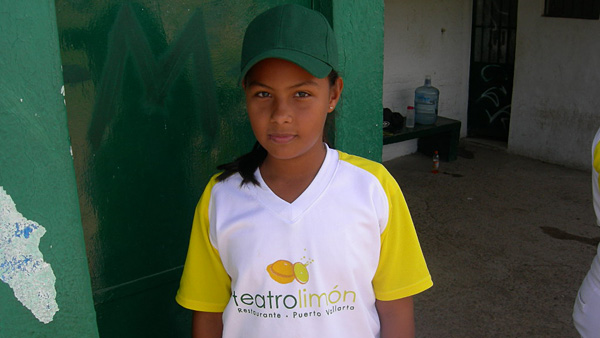 Teatro Limon's Jocelyn Ontiveros blasted a three run triple in the first inning to break open the game and was a big part of their victory.
The regular season is made up of eight games before the playoffs begin. The winner of each age group gets a well earned pass directly to the finals while the other four teams in each division will need to win two best of three game series to reach the finals. The standings thus far are as follows: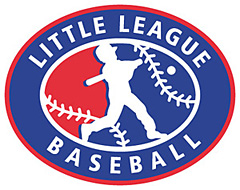 For donations, sponsorships and further information we urge you to contact Bob Cohen at bob(at)banderasnews.com


12-14 Year olds:
Teatro Limon 4-0
BanderasNews.com 2-1
Sage Hill 1-2
La Cruz 1-2
Las Rocas 0-3


9-11 Year olds:
PV Yankees 3-0
Los Picoss 2-1
Mexlend Martillos 1-1
Pipis Restaurant 1-2
Ixaya Cafe 0-3


Remember that T Ball will be played on the main baseball field Thursday at 4:00 PM and the kids had their first game with their sporty new uniforms that were donated by Lic. Jhovanee Monge de Rottigni. She is the Editorial Director of VIP magazine and Homes & Living magazine. The names of the teams are the same and the kids changed into their new uniforms prior to the game and they sure looked sharp. Gracias Srta. Jhovanee!


The Puerto Vallarta Little League also received a generous donation for the second year from Roz Goldstein of New York in memory of her sister Beverly who dearly loved sports and friend Amy Ullman also made a donation. The league thanks you very much girls!

Your support provides endless benefits for Banderas Bay area kids, who will develop the qualities of citizenship, discipline, teamwork and physical well-being by participating in Puerto Vallarta Little League Baseball. To learn how you can help, send an email to Bob Cohen at bob(at)banderasnews.com. For more information about Puerto Vallarta Little League Baseball, click HERE.
Tell a Friend
•
Site Map
•
Print this Page
•
Email Us
•
Top