News from Around Banderas Bay
Fifth Annual Hook the Cure Fishing Tournament Set for October to Benefit Cystic Fibrosis

PR Log
go to original
May 21, 2010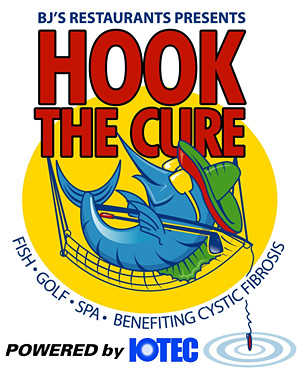 The IGFA-qualifying tournament is expected to attract more than 120 for the competition and the accompanying golf and spa packages. $1.3 million NET generated since inception of event.
Anglers can make their cast count for cystic fibrosis at the upcoming Fifth Annual Cystic Fibrosis Foundation Hook the Cure catch-and-release fishing tournament, slated for October 21-24 in Puerto Vallarta (www.hookthecure.com). This event is co-chaired by Bob Huston and Jeff Jennison. Since the inception of the tournament, more than $1.3 million has been raised for the Foundation's effort to find a cure.


Cystic fibrosis is a life-threatening genetic disease that affects 30,000 adults and children in the United States and 70,000 people worldwide. It causes chronic and debilitating lung infections that can lead to premature death. More than 10 million Americans are symptomless carriers of the CF gene. With the support of the CF Foundation, there have been dramatic advances in cystic fibrosis research and care. In the 1950s, children born with cystic fibrosis usually did not live long enough to attend elementary school. Today, the predicted median survival age has risen to more than 37 years.


The IGFA-qualifying tournament is expected to attract more than 120 for the competition and the accompanying golf and spa packages. Anglers will meet on the docks to await the 6 am start of the catch and release competition; this tournament is an official event of the Redbone Celebrity Series, which includes numerous fishing tournaments that support the Cystic Fibrosis Foundation (www.redbone.org.)


Weekend festivities will include: a pre-tournament Mexican fiesta at Villa Premiere Hotel and Spa; golf at the spectacular Vista Vallarta; a lively dockside weigh-in party with food and beverage; relaxing spa packages; headliner entertainment and an awards gala and auction hosted by Los Angeles radio personality Shawn Parr. Packages include 3 nights/4 days at Villa Premiere Hotel, gourmet meals, open bar, relaxing spa treatments, goodie bag and tournament entry.


Seven-time Cy Young Award winner Roger Clemens, former All-Star Matt Young and Cy Young Award winner Jim Lonborg are all scheduled to attend this year's event as well as a very special musical guest which will be announced soon. At last year's event, country superstar Chris Young performed.


The charity outing is sponsored by IOTEC, BJ's Restaurants, American Airlines, Norm Wilson & Sons, O'Connell Family Foundation, Skipper & Dukes Offshore Fishing Series and Watson Land Company. Volunteers are provided by PVRPV.com in Puerto Vallarta.


For more information about the ultimate fishing, golf and spa adventure benefiting the Cystic Fibrosis Foundation contact Gary Green, Cystic Fibrosis Foundation's Director of Corporate Development, at (714) 494-4623 in the US or 322 150-7214 in Puerto Vallarta.

The Cystic Fibrosis Foundation is the leading organization in the United States devoted to curing and controlling cystic fibrosis. Headquartered in Bethesda, Md., the Foundation has more than 80 chapters and branch offices throughout the country and supports and accredits a nationwide network of more than 115 care centers, which provide vital treatments and other CF resources to patients and families. For more information, visit www.cff.org.
Tell a Friend
•
Site Map
•
Print this Page
•
Email Us
•
Top