News from Around Banderas Bay
Teatro Limon Hits a Home Run for Puerto Vallarta Little League

Bob Cohen - PVNN
May 16, 2010

Puerto Vallarta being chosen as the host city for the 9-10 year old Little League playoffs for the State of Jalisco, was quite an honor. This is the first time that our city has ever been host to a Little League playoff and in our second full year of play, we are still in our infancy. But we are growing up.


With the request of our hosting by the heads of the Little League in the State of Jalisco and Mexico there came added expenses that were never budgeted for our league. The City of Puerto Vallarta was willing to assist the league with some expenses, but we needed to raise $15,000 pesos minimum in order to be sure that the May 28th-30th event would be played. Seven other teams will be traveling to Puerto Vallarta for the three day tournament, and only the winner will advance to the Mexican Regionals.


Bruce Byng, owner and chef of the gourmet restaurant Teatro Limon stepped up to the plate on May 1st and announced in all the English newspapers that he would hold a fundraising dinner at his restaurant, with all proceeds going to the Little League. The dinner was on Mexico's Mother's Day on Monday, May 10th.


This is not the first time that Bruce and his lovely wife Julia have supported the Puerto Vallarta Little League. In early 2009, before the league officially started, we needed sponsors for the teams that included paying for uniforms, bats, balls, gloves and other expenses that always occur when they are least expected.


The day that the request was posted on BanderasNews, I received an email from Bruce which stated, "I have a cool $10,000 pesos here for you; give me a call." Bruce was the first to sponsor a team and he has a team again this year that will be playing in the 12-14 year old finals against BanderasNews. That best of three series begins Saturday, May 15th and his team is unbeaten and the favorite to bring home the trophy.


On Mother's Day, 29 guests showed up at Teatro Limon for a special dinner. There were items that were donated for silent auctions. Bruce even ordered six extra Teatro Limon jerseys and put them all on and sold them one by one, keeping the last one for himself. Bruce called me; Blanca Cisneros, the League President and Osiris Garcia, the Director of Player Development, up to the front to talk about the league and our needs.


Bruce chose Top 40s music from the 1960's that softly played in the background. The only song that I wish was played was the Beatles' "All You Need Is Love." That was the theme that Bruce set up for the function and you could feel the warmth in his much different and well decorated dining room.


All of this came during the cocktails and prior to the gourmet meal about to be served. Most of the guests were friends of Bruce and Julia and most honestly hadn't known we had a Little League in Puerto Vallarta. There were a few die hard sports fans there as well, which leveled the playing field. All 29 of the guests knew that they would be asked by Bruce for donations in one form or another, and they were as generous a group as we could have asked for.


After our pitch (excuse the pun), we all sat down for a delicious gourmet five course dinner. In between courses I went from table to table to meet new friends and, as Director of Public Relations, I was there to do my job. Let me preface that the most important thing about Little League is that nobody gets paid, except the umpires. The three of us volunteer for 20-40 hours a week, depending on the League needs.


Maybe that was the clincher. People like to see others help others without receiving financial return. For the three of us, along with Bruce, Julia and other volunteers, the rewards come when we see 250 kids doing something that will keep them in school (they have to maintain a certain GPA to play). It is teaching them teamwork, fair play, friendly competition with a strong desire to also win that hopefully will prevent 250 potential future problems in Puerto Vallarta.


Dinner ended, we were all happily stuffed, the silent auction brought in some money and others stopped at our table and handed us donations anonymously. One gentleman announced that if someone would match his offer, he would donate a substantial amount to the cause. It was matched, again anonymously.


We reached our goal and a bit more. We might need the extra as our 11-12 year olds will travel to Guadalajara the following weekend for the playoffs in that age division. And what if we happen to win the tournament? We would earn our way to play in the Regionals. With just two years of Little League in PV while other cities that are competing have long histories, it is unlikely that we will advance, but it is baseball - and anything can happen.


Bruce and Julia stated that they will do it all over again if we advance and will hold another Little League fundraising dinner in the future regardless. On behalf of 250 kids, the most important people that weren't at the wonderful dinner, we thank Bruce, Julia, their staff and each and every person that allowed the youngsters' dreams to come true.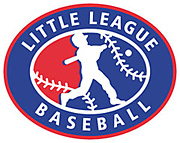 Your support provides endless benefits for Banderas Bay area kids, who will develop the qualities of citizenship, discipline, teamwork and physical well-being by participating in Puerto Vallarta Little League Baseball. To learn how you can help, send an email to Bob Cohen at bob(at)banderasnews.com. For more information about Puerto Vallarta Little League Baseball, click HERE.
Tell a Friend
•
Site Map
•
Print this Page
•
Email Us
•
Top