Entertainment | Books
The Reluctant Fundamentalist Reviewed

Alex Gomez - PVNN
June 21, 2010

Before I begin this review, I would like to express my sincere gratitude to the owners and staff of A Page in the Sun, for lending me books from their vast collection to review. I doubt I would have anything worthwhile to review, if not for them.


Before I got my hands on this book, I was reading one called Ghost Wars, by Steve Coll. It was chock-full of realistic accounts of C.I.A. operatives flying into danger zones in order to establish (or disestablish) alliances with men described as desperate and unstable who were in positions of power in the Middle East, all the while ready to admit U.S. culpability for the amassed capabilities of Bin Laden, etc. In all, it was dreary and menacingly long.


The Reluctant Fundamentalist drew me only because its title promised an alternative to the American point of view, which Ghost Wars was clearly propagating. "Fundamentalist" not only drew me in, it hypnotized me with by means of its eloquence and subtlety. It tells the story of Changez, (Urdu for Genghis), a Pakistani man who wins a scholarship to Princeton, one of only two people from Pakistan to receive such an honour, "from a population of two million souls."


Changez, finding himself in the company of a very nervous, and otherwise anonymous, American man in a café in Lahore, begins to tell him the story of his prized life in the U.S.A., pointing out that a thousand of the American's compatriots were enrolled, "five hundred times as many, even though your country's population was only twice that of mine."


He goes on to tell his mysterious guest about his country's achievements in its early days (paved roadways, enormous stone structures, incredible temples) before the modern economy became entirely based on self-interest, in a passage that immediately reminded of me of another in Carlos Fuentes' "The most transparent region," in which an indigenous Mexican man proudly tells a European man, "My ancestors were building pyramids while yours were plucking tulips from the banks of the Danube."


Changez excels at Princeton, so much so that even before he's graduated he tries out for a position with Underwood Samson and Company, a valuation or consultancy firm, like Halliburton only on a much smaller, less world-threatening scale; and ends up being one of only eight people out of a hundred Princetonian applicants to be invited to the company's interviews.


Changez gets the job, and then uses the limited funds from his scholarship, along with the bonus that his new employer endows him with, to take a trip to Athens with his more privileged friends and fellow Princeton grads (who get their money either from their upper-class parents, or their trust-funds).


While there, he meets and falls head-over-heels in love with the magnetic but secretive Erica, because she obviously likes him and appreciates his foreignness, due to which she sees him as being polite and chivalrous. Changez likes her because she is different from the rest, who are arrogant and harbour an ingrained sense of entitlement, because they know themselves to be part of the American elite.


It would never occur to Changez to speak to an elder disrespectfully (out of the same sense of respect we Mexican people generally have for our elders), in the way his friends speak to older waiters in the Greek restaurants they dine in, when insisting on the way they want their dishes prepared.


Back in New York, he continues to see Erica and is introduced to her family, only to be offended by her father, who begins, "I had a Pakistani working for me once," and ends with, "Solid people don't get me wrong. I like Pakistanis... And fundamentalism. You guys have got some serious problems with fundamentalism;" which Changez receives as a "typically American undercurrent of condescension."


While Changez is about to return to New York after spending time in Manila evaluating a floundering music company, he sees the destruction of the Twin Towers on the television in his hotel room and smiles. Not because he is unfeeling about the deaths that most certainly occur, but because of the symbolism of the event: that someone out there was able to bring America to its knees, if only for a short while. After he admits this to the American stranger at his side, the man bridles, and Changez asks him if he has never felt a similar pleasure watching video clips of American munitions laying waste the structures of its enemies?


After the Underwood Samson team's return flight is held up for a few days, and after airport guards take Changez to a private cell and strip-search him, they arrive safely in New York. The rest of the team joins the customs line for citizens, Changez goes to the line for foreigners. A woman guard asks him for the purpose of his visit, and when he replies, "I live here," she says, "That is not what I asked you, sir." This exchange continues for a few minutes, until Changez is dispatched to another cell to await release, seated next to a tattooed man in handcuffs.


I've experienced similar treatment at the hands of American customs officials, and for this reason I loathe having to stop in the U.S. on the way to my second home country, Canada. It has seemed to me, many times, that the people who work for American customs need to be taught that such a thing as dual citizenship exists, and that very few people of colour are indeed terrorists, because I can find no other explanation as to why I've been unnecessarily interrogated or even detained for an hour when I've only stopped to get a connecting flight.


Oddly enough, the times I´ve actually gone to visit American friends, in San Francisco or Atlanta, I've been let through customs without so much as a second glance. But these days, I am disinclined to travel to the U.S. I prefer to spend what little money I have in my birth country.


"Fundamentalist" is a brief but very dense and intense read, which I recommend to anyone with suspicions about American foreign policy and an open mind. Or even someone closed off, that it might open his/her mind. I wasn't really taken aback by the things about American hypocrisy and self-delusion that Hamid describes, because in primary school in Canada I was taught all about Manifest Destiny (after I'd asked many of my American friends about it, and realized that only one of them had, my suspicions that my friends to the North had been all but brainwashed were confirmed). At university I had many Muslim friends, whose backgrounds never concerned me (just as my background as a once-Catholic didn't concern them) and was therefore unable to swallow the predominant American view of any and every Muslim person as a fundamentalist.


During the research I undertook for my historical novel, The Sultan's Boy (which is set, for the most part, in the Ottoman Empire of the Middle Ages), I was able to uncover many lies and distortions about Islam and Muslim culture in general, that the American media consistently spreads and seem to relish in. I call it Islamphobia, because it has many things in common with the fear and hatred of homosexuality and homosexuals, mainly that it too is being institutionalized.


Apart from winning or being short-listed for many prestigious literary prizes (like the Man Booker Prize), The Reluctant Fundamentalist reached number four on the New York Times Bestseller list. Mira Nair, director of Monsoon Wedding, has undertaken the challenge of adapting the novel into film. If anyone can transform what is basically a monologue that transpires over a single afternoon, it is she, hailing from India and a resident of New York.
---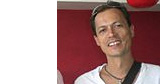 Alex Gomez is an award-winning writer. he's written numerous short stories, hundreds of non-fiction articles and two serious novels. Writing makes him happy and nothing can kill him now.

Click HERE to read more articles by Alex Gomez.
Tell a Friend
•
Site Map
•
Print this Page
•
Email Us
•
Top