Health & Beauty
Improve Your Mental and Physical Well-Being with Pilates

Marcelo Micó - PVNN
June 10, 2010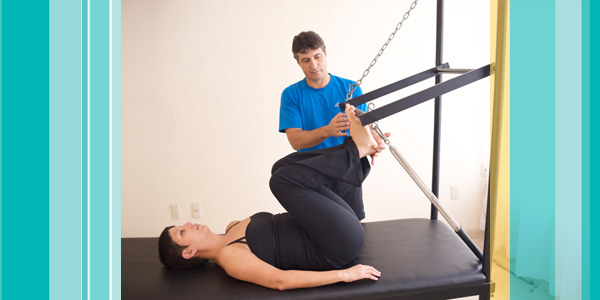 Marcelo Micó Pilates Educación has 2 Puerto Vallarta locations. For more information, call (322) 209-0901 or visit MarceloMico.com.
Pilates is a method created with the principal aim of rehabilitating physical abilities that have been lost, and to boost the vital energy of the individual by promoting strength, flexibility, movement of the joints and muscular balance.


When the body is more elastic, it is stronger and more easily permits the flow of energy, which attends to the body's basic necessities. A strong and flexible body conserves energy and moves with more precision and freedom.


The objective of the Pilates method is to improve your movement and, by extension, your life. There have been many books written on the subject; some better researched than others; and as such Pilates has become very commercialized - which is why I think the best thing to do is to look inside ourselves and begin to move, to return to our roots, to cultivate positive habits, eat a balanced diet and engage in different types of physical activity, on a daily basis, if possible.


We should focus on having fun, and not on anything too intense, listening to what our bodies tell us. Nature endowed us with a great source of energy, to be found within. Even if it is hidden from view, I assure you we will find it in ourselves.


There is no new machine that can give us the benefits that Pilates can. The minute-by-minute tensions we accumulate cannot be removed except through movement. This is why "move to flow" has been my motto for so many years now.


Muscle and bone rigidity are companions that age brings, which is why it's important to attend to them in the same way we attend to visitors: "Always first!" Why not begin with movements we can perform each day upon awakening and before sleeping, even on the beach!


Let's begin with the zones of the body that commonly become rigid: the neck, the spine, and even the breath. Why do these areas of the body retain tension?


Let's see. The breath is the first part of the body that reflects stress, contracting the chest and making it resistant to day-to-day activities. We lose the awareness of our own breath and even of the fact that life begins and ends with the breath, or lack thereof.


In our neck we find one of the groups of muscles closest to our brain, and if we take into account that approximately 800 thoughts per minute pass through our brains, the body absorbs this information, and the neck is the path in which neuromuscular information ends up trapped.


As Josef Pilates once said, age should be measured in terms of spinal mobility; and I would agree, only because I have students who are aged 80 and over that seem younger than their counterparts in their twenties.


The mobility of joints in the spinal column is fundamental to the optimal functioning of the entire body, given that it's the backbone that protects the nervous system's information. For this reason, the flexibility of the spine should be maintained so that the nervous system's information is able to reach its destination in the body, allowing for a body that flows with movement.


More than just an exercise plan, Pilates combines various disciplines to re-establish harmony and balance on a physical, mental and spiritual level.


Marcelo Micó Pilates Educación has developed a unique style through years of study and practice which it continues to customize and share with fellow practitioners and students in their Puerto Vallarta based studios. For more information, call (322) 209-0901, email pilates(at)marcelomico.com or visit MarceloMico.com.

Click HERE to learn more about Marcelo Micó Pilates Educación.
Tell a Friend
•
Site Map
•
Print this Page
•
Email Us
•
Top