News Around the Republic of Mexico
Mexican Lorena Ochoa, World's #1 Woman Golfer, Retires

Allan Wall - PVNN
June 01, 2010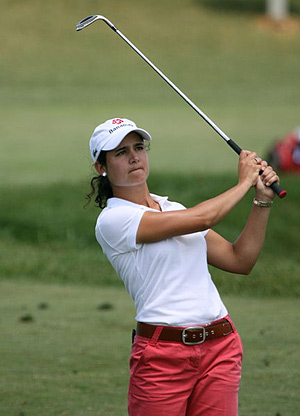 Lorena Ochoa was the world's top-ranked female golfer from 2007 to 2010.
On May 2nd, 2010, Lorena Ochoa, the world's top-rated woman golfer, played her last pro tournament and retired from the game, at the age of 28. She gracefully bowed out of a successful career as the highest rated Mexican golfer (of either gender) in history.


Lorena Ochoa was the world's top-ranked female golfer from 2007 to 2010.


The sport of golf was apparently invented in the 1100s by shepherds in Scotland who knocked rocks into rabbit holes. The place where they invented the game is now known as the Old Course of St. Andrews (more on that later).


Golf is still predominantly played in English-speaking countries. The ten countries with the most golf courses per capita are Scotland (still #1), New Zealand, Australia, Republic of Ireland, Northern Ireland, Canada, Wales, the U.S., Sweden and England. Notice that with the exception of Sweden, all are English-speaking countries. I remember NFL quarterback Jim McMahon complaining after a trip to Europe about the lack of golf on the old continent.


Nevertheless, the game's popularity has been increasing outside the Anglo sphere, notably in East Asia. In Latin America, there are now more golf players and courses than ever before . In the Mexican metropolitan area in which I resided for a decade and a half, there was a very nice golf course, and a couple more new ones were added during my stay there.


Lorena Ochoa was born in 1981 to a well-to-do family in Guadalajara, Mexico. Her family actually lived on the grounds of the Guadalajara Country Club so it wasn't surprising that she started playing golf at the age of five. Little Lorena was soon competing, winning a state competition when she was 6 and a national competition at seven. By the age of 8 she was #1 in the Junior World Ranking.


When she was 11, Lorena was at the Guadalajara Country Club and asked professional golfer Rafael Alarcon to help her improve her golf game, telling him her goal was to be the world's best player. Alarcon became her coach.


Lorena continued to win golf victories in Mexico and wound up winning five consecutive titles at the Junior World Golf Championships in San Diego California.


She eventually received a golf scholarship to the University of Arizona, where she began attending in 2000. Besides playing golf, she was able to improve her English there. She studied sports psychology.


Lorena's college-level golf career was quite successful. She won the NCAA Player of the Year Award in 2001 and 2002, and set several NCAA records (seven consecutive victories in her initial seven competitions and the single-season NCAA scoring average record as a freshman).


After her sophomore year, Lorena Ochoa left the University of Arizona to go pro. She did well on the 2002 Futures Tour and earned entry into the LPGA (Ladies Professional Golf Association) in 2003.


By 2004 she had won her first title, the Franklin American Mortgage Championship. It was the first triumph by a Mexican player on an LPGA tour. In 2007, at the age of 25, she became the world's #1 woman golfer, a ranking she maintained until her retirement in May of 2010.


Lorena Ochoa won the 2007 Ricoh Women's British Open (played that year at the Old Course at St. Andrews in Scotland, the world's oldest golf course because golf was invented there). She also won the 2008 Kraft Nabisco Championship. Other victories included the 2009 Honda LPGA Thailand and the 2009 Navistar LPGA Classic in Alabama.


In Mexico she won the Corona Morelia Championship in 2006 and the same tournament (renamed Corona Championship) in 2008 and 2009.


Lorena Ochoa was named the AP Female Athlete of the Year in 2006 and 2007, and the Golf Writers Association of America Female Player of the Year in 2006, 2007 and 2008. In 2008, the ESPN cable network awarded her the Best International Athlete ESPY Award. She won the Mexico National Sports Award in 2006 and 2007.


As for LPGA Tour Awards, Lorena Ochoa won a number of them.


She won the LPGA rookie of the year award in 2003


She was named the Rolex Player of the Year Award (based on a points system based on top-10 finishes) in 2006, 2007, 2008 and 2009.


She won the Vare Trophy in 2006, 2007, 2008, and 2009. This is awarded for the lowest average season score. (In golf, unlike other sports, the lower the score the better).


And, Lorena Ochoa did very well financially. She was the LPGA Tour Money Winner in 2006, 2007 and 2008.


Also in 2008, Lorena started her own LPGA tournament, the Lorena Ochoa Invitational, at the Guadalajara Country Club where she'd learned to play. It's sponsored by Banamex and Corona Light.


At the height of her career, on April 20th, 2010, Lorena Ochoa announced her upcoming retirement from golf.


Why did she retire? For one thing, she had reached the top and there was really nowhere else to go. Her goal had been to be the #1 player, and she had achieved that. Now she wants to spend more time with her Lorena Ochoa Foundation (an educational charity ), and to her own family.


In December of 2009, Lorena Ochoa had married Andres Conesa, CEO of Aeromexico (a Mexican airline). Conesa brought three children to the marriage, making her an instant stepmother. Now she'd like to have her own children


Her last LPGA tournament was the 2010 Tres Marias Championship (formerly Corona Championship) in Morelia, Mexico, from April 29th to May 2nd.


Although retiring, Lorena Ochoa is not giving up golf entirely. She is keeping her LPGA membership and plans to play in her own Lorena Ochoa Invitational. And, she said, "I'm going to leave the door open in case I want to come back in one or two years to play a U.S. Open or a Kraft Nabisco."


For now though, her full-time professional career is over. As Lorena Ochoa herself said, "I have so many great memories... But I think overall it's the big picture. It was a Mexican that stayed at the top of the world. It was a new sport for my country, and just the whole process and working hard together, those were great memories I'm going to keep forever."


And she also had this to say:


"I always say when you're a professional athlete, there is a day when you start, and there's always going to be a day when you finish, and this is the perfect time for me. I'm very relaxed in a way that this has gone the way I want it to with my beliefs and my reasons."
---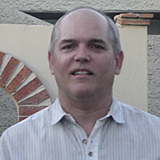 Allan Wall is an American citizen who has been teaching English in Mexico since 1991, and writing articles about various aspects of Mexico and Mexican society for the past decade. Some of these articles are about Mexico's political scene, history and culture, tourism, and Mexican emigration as viewed from south of the border, which you can read on his website at AllanWall.net.

Click HERE for more articles by Allan Wall.

Tell a Friend
•
Site Map
•
Print this Page
•
Email Us
•
Top