Health & Beauty
Mexico First to Implement National HPV Testing Program

QIAGEN
go to original
July 13, 2010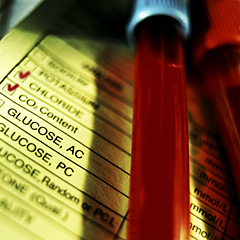 Mexican pilot study in Cancer Causes & Control shows effectiveness of HPV testing and feasibility of implementation in national population-based cancer control programs.
Mexico City - A study released today "online first" in Cancer Causes & Control demonstrates that human papillomavirus (HPV) testing, using QIAGEN's digene HPV Test, improved cervical cancer control compared to routine Pap (cytology) testing among 50,000 women across Mexico, the first country in Latin America to implement a national screening program for the high-risk (HR) types of HPV that can cause cervical cancer.


The pilot study is the largest HPV primary screening demonstration performed in Latin America. Conducted as a pilot to determine the real world implementation and performance of HPV DNA testing in the Mexican national health system, the study confirmed the feasibility and effectiveness of implementing HPV testing as a cervical cancer primary screening strategy in a national population-based program.


"Population based programs using HR-HPV testing can improve cervical cancer prevention and control in Mexican and other populations where cytological screening is inadequate for detecting the precursors of cervical cancer," concluded lead study author Dr. Eduardo Lazcano-Ponce, Executive Director of the Population Health Research Center at the National Institute of Public Health in Cuernavaca, Mexico. "Our findings offer strong evidence to justify implementation of population-based programs using HPV DNA screening."


"Our paper provides clear evidence for expanding HPV testing more broadly in Mexico and similar countries. As a practical implementation pilot, the study was designed to have the everyday issues and problems faced by clinicians and administrators in a routine clinical setting. And even with these considerations, the study demonstrated successful implementation of a cervical cancer control strategy with HPV testing. This outcome is likely to have a broad impact in Latin America as the entire region faces a stubbornly high cervical cancer burden, and the study may well also have impact in Europe where some governments are currently in the process of implementing revised national cervical cancer screening programs," said Dr. Attila T. Lorincz, study co-author and Professor of Molecular Epidemiology at the Wolfson Institute of Preventive Medicine in London.


The 50,159 women in the study, participating in Mexico's IMSS social security program, received both conventional cytology and HPV DNA testing using QIAGEN's digene HPV Test (also know as the Hybrid Capture® 2 HPV DNA Test). Results showed the clinical sensitivity of HPV DNA testing using the digene HPV Test to be more than double that of cytology, detecting 93.3% of precancerous and cancerous lesions compared to 40% for cytology. Better detection can allow for early treatment interventions, and the HPV test's greater sensitivity can enable substantially longer screening intervals and thus provide a cost-effectiveness benefit, the study authors noted.


In middle-income countries like Mexico where health infrastructure for routine cervical cancer screening exists, but where geographical, cultural, and economic barriers prevent many women from regular Pap exams, HPV testing is a strategic alternative. "Cervical cytology screening has greatly reduced invasive cervical cancer incidence in industrialized countries. However, this approach requires repeated Pap testing at short intervals, confirmation of abnormalities by colposcopy, biopsy collection and histological confirmation in order to treat cancer precursor lesions. This kind of program is highly expensive and not affordable by many developing countries," write Lazcano-Ponce et al. "New prevention alternatives for cervical cancer are needed, with greater sensitivity, to aid in improving cervical cancer screening...HPV testing has proven to be a highly sensitive screening tool for cervical cancer precursor lesions and has been successfully used in diverse clinical settings; clinical trials and epidemiological studies have demonstrated the suitability of testing for HR-HPV in population based programs."


QIAGEN's Hybrid Capture 2 HPV testing platform uses advanced molecular technology that is highly sensitive, standardized, and reliable. The test can be automated for high volume throughput, and requires fewer technical resources than cytology while yielding objective results.


"These latest findings show that implementation of HPV testing is doable and highly effective," said Peer Schatz, Chief Executive Officer of QIAGEN. "The study provides confirmation that HPV testing can - and should - be implemented in Mexico and beyond. QIAGEN's HPV test is already being used in the United States and Europe. The inclusion of HPV testing as a standard of care in Mexico and countries like it is an important step toward addressing cervical cancer worldwide."

About cervical cancer and the digene HPV test


Worldwide, cervical cancer affects approximately 500,000 women annually and, after breast cancer, is the second-most-common malignancy found in women. Since the cause of cervical cancer – HPV – is known and women who have it can be identified, it is a highly preventable and treatable disease if women have access to organized prevention programs.


In the U.S., the digene HPV Test is approved for use together with a Pap test in women 30 years and older. In Europe, it is approved as an initial general population screening test either alone or together with a Pap test. It is also used as a follow-up to inconclusive Pap test results. For more information about HPV and cervical cancer, visit www.theHPVtest.com.


About QIAGEN


QIAGEN N.V., a Netherlands holding company, is the leading global provider of sample and assay technologies. Sample technologies are used to isolate and process DNA, RNA and proteins from biological samples such as blood or tissue. Assay technologies are used to make such isolated bio-molecules visible. QIAGEN has developed and markets more than 500 sample and assay products as well as automated solutions for such consumables. The company provides its products to molecular diagnostics laboratories, academic researchers, pharmaceutical and biotechnology companies, and applied testing customers for purposes such as forensics, animal or food testing and pharmaceutical process control. QIAGEN's assay technologies include one of the broadest panels of molecular diagnostic tests available worldwide. This panel includes the digene HPV Test, which is regarded as a "gold standard" in testing for high-risk types of human papillomavirus (HPV), the primary cause of cervical cancer, as well as a broad suite of solutions for infectious disease testing and companion diagnostics. QIAGEN employs more than 3,500 people in over 30 locations worldwide. Further information about QIAGEN can be found at www.qiagen.com/.
Tell a Friend
•
Site Map
•
Print this Page
•
Email Us
•
Top