Health & Beauty | WHO India/Pakistan
Exclusive Breastfeeding Can Save 22.3% Infant Deaths

Kulsum Mustafa - Citizen News Service
July 10, 2010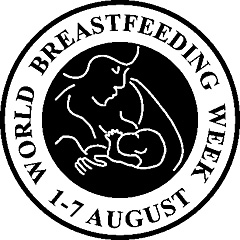 1-7 August 2010: World Breastfeeding Week
Statistics state that 270,000 infants born in Uttar Pradesh (UP) die in the first month of their birth and every sixth malnutrition child lives in UP. "The grim situation of infant mortality and child malnutrition can be changed overnight if every pregnant woman in the state ensure that her newborn gets mother's milk in the first hour of birth," said Dr KP Kushwaha.


A paediatrician and a great advocate of breastfeeding, Dr Kushwaha, Head of the Department of Paediatrics, BRD Medical College, Gorakhpur, was addressing media persons at the monthly Media for Children hosted jointly by Media Nest and UNICEF at the Uttar Pradesh Press Club on every second Saturday afternoon.


Dr Kushwaha said that malnutrition will drastically bring down the GDP and will add to 50 per cent death of infants. He bemoaned the facts that social customs and psychological mindset prevents a mother from breastfeeding her child immediately after his birth.


"It is sad, but true that only 46.4 per cent of mother's do exclusive breastfeeding. The other 53.6 per cent do not even realize the great harm they are doing to their child, society and country," said Dr Kushwaha who has passionately pursued his mission to ensure a healthier society through mother's following the baby friendly health initiative.


Through audio visual medium he explained the correct methods of breastfeeding. Dr Kushwaha said that though it is said repeatedly that breastfeeding is a natural instinct of all mothers the truth is that it is a technique that must be taught to a woman and for this trained counselors are essential.


Dr Kushwaha illustrated this information with the work he and his team have done in Lalitpur district of Uttar Pradesh. He said that the baby friendly health initiative (BFHI) in just one a half year of initiating this project in 600 villages the percentage of mothers who exclusively breastfed their child was raised from a mere 6.6 per cent to 50 per cent.


In the same way the percentage of mother's who initiated breastfeeding within an hour rose from 10.9 per cent in November 2006 to 72 per cent in April 2008.


Listing the USD 80,000 billion dollars infant food market as one of the main hurdles that confronts the practice of mother's milk Dr Kushwaha said that there are laws against infant foods' availability and their open advertisements but the money involved is so huge that often these laws remain just on paper.


Speaking on the occasion Mr Augustine Veliath, communication specialist of UNICEF said that Dr Kushwaha is the rarest of rare doctor who has through his devotion to the cause helped save millions of children.


"His behavioral change in infant feeding pattern has received great response not just in India but also abroad. Dr Kushwaha is today an authority on the issue and his 'best practice experiments' are being used all over the world," said Mr Veliath.


In her vote of thanks, senior journalist and secretary general of Media Nest, Kulsum Talha, thanked Dr Kushwaha for raising awareness of the media persons on this issue, helping build their capacity, which is the motive of the programme.


The programme was conducted by senior journalist Durgesh Narain Shukla. (CNS)

Kulsum Mustafa is a senior journalist and secretary of Media Nest. She is a Fellow of Citizen News Service (CNS) Writers' Bureau. Website: www.citizen-news.org
Click HERE for more articles from our health writers in India & Pakistan

Tell a Friend
•
Site Map
•
Print this Page
•
Email Us
•
Top