News from Around Banderas Bay
Puerto Vallarta Farmers Market News

Rick Hepting - PVScene.com
July 01, 2010
José Luis Palomera and Alejandra Farjas Briceño operate Palomera, a very successful stand at the Old Town Vallarta Farmers' Market, selling seasonal vegetables and fruits from San Jose del Valle.
(photos by Sarah Hepting/PVScene.com)
To the casual observer, the Puerto Vallarta Farmers Market doesn't really have any farmers. There are plenty of craft tables, food concessions, prepared food items and viveros (plant nurseries) but the scarcity of fresh local produce is superficially noticeable... Or are there farmers at this market?


Actually, there are two. One is Palomera, from San Jose del Valle, an agricultural community just north of Vallarta. José Luis Palomera and Alejandra Farjas Briceño operate a very successful stand at this Saturday market, selling seasonal vegetables and fruits.


You can't miss their stand because, quite frankly, it is probably the largest at the market with many fresh items: assorted greens, squash, pepinos, squash flowers, herbs... everything hand picked that morning or the day before.


During the weekdays, in between planting and harvesting chores, José and Alejandra have delivery routes to local fruterias, restaurants and stores like Rizo's and Fruit Forest. They will even deliver to homes if possible.


Their farm isn't immense by any standards, encompassing only 3 hectares but it's unusual in that the farm isn't monoculture like so many of the other local commercial farms. José and Alejandra have been market farmers for 10 years, often with a dozen different crops being harvested at a time.


José learned specialty farming when he moved to work in the US at the age of 16. When he returned here he set up Palomera and began growing for the gourmet market, often producing items local people had little interest in or knowledge of.


His crops quickly became in demand by the large foreign population here and the restaurants that served them. Vallarta's reputation for fine cuisine is built upon a foundation of farmers like José and Alejandra, who were willing to take chances with non-traditional crops.


You can reach José at palomero15(at)hotmail.com or at (329) 295-0982. Each week they have different items at their stand because each week something new is ripe or ready for harvest. Seeing what is on their tables is the perfect way to see what is really fresh here in Vallarta.


The Vallarta Farmers Market is new. We are looking for other farmers like José and Alejandra and there has even been talk of allowing some of the local farmers who drive their harvest-laden pickup trucks through the colonias to sell here. The market is ripe for enterprising farmers.


Other news from the Market is the trial installation of an experimental Mercado Webcam this coming Saturday, July 3rd. If you can't make it to the market, take a look at it on the web. The address for the webcam will be oldtownfm.com/webcam. Let us know what you think.


We are also initiating, for all gringos, free Spanish lessons at the Market. Quickly and painlessly learn how to say "how much," "thank you," "chavatta" or "ice cream" in Spanish


Para todos los paisanos, ofrecemos clases gratuitas de Inglés. Rápidamente aprenden a decir "cuánto," "gracias," "chavatta," o "helado" en Inglés.


These classes are total immersion and all you have to do to participate is to begin speaking to the vendor(s) of your choice.


The Old Town Farmer's Market is held on Saturday mornings from 10 am to 1 pm through July 31st at the new Paradise Community Center at Pulpito 127 (between Amapas and Olas Altas on the south side of Puerto Vallarta.) For more information and to keep up with the latest market news, please visit OldTownFM.com.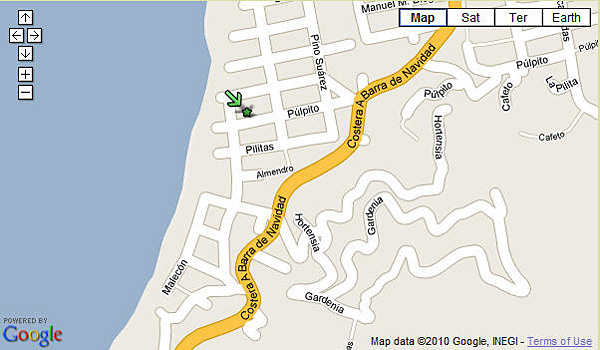 Tell a Friend
•
Site Map
•
Print this Page
•
Email Us
•
Top