News from Around Banderas Bay
This Week at the Vallarta Farmers' Market

Rick Hepting - PVScene.com
July 09, 2010
Carnes del Mundo owners, Kyle and Irma Quast offer an assortment of specialty meats and deli items at the Vallarta Old Town Farmers' Market. To keep up with the latest market news, please visit OldTownFM.com. (photos by Sarah Hepting/PVScene.com)
We're heading into the final stretch of this season's market so there is that common mixture of anxiety and relief at the upcoming break (the market closes until fall on July 31) in both the vendors and the regular customers.


Quite honestly, the weather is getting iffy with it being either hot and humid or cool and drizzling, neither conditions which can be described as perfect weather for a market. Of course, weather never stops anyone in the tropics from doing anything and Nieves Nice, the market ice cream vendor is getting more creative each Saturday and nearly every food vendor, from the fresh bakers and tamale makers to the hot pepper jelly and pickle stands seem to be in an experimental mode, testing new products and refining their offerings.


Joining us at the market this week as a new vendor is Liana Turner (Paradise Bakery & Catering) with her most decadent cinnamon rolls.


Our market webcam is now working (OldTownFM.com/webcam) and this week we will try to stroll around the market a bit to give those in the Internet world a more complete picture. We might even throw in some sound, but, if last week's experience with the webcam taught us anything, it should have painted in neon for us that some people will say strange things in front of a webcam. But who really learns from experience?


Experience is something Kyle and Irma Quast, formerly of the Desperado Deli in the Marina and now the owners of Carnes del Mundo at the Market, definitely have, with a background that, although not linear, is consistent in its direction and progression.


For approximately 16 years they have lived in the Puerto Vallarta area and 10 of those years have been devoted to developing the Carnes del Mundo deli in Bucerias. Kyle is from the US and Irma is from Holland and having children has slowed them down a tad compared to the "old" days, but they still manage to run their deli in Bucerías and here at the Market and to wholesale to the many fine restaurants and hotels in the Banderas Bay area.


At first glance their booth at the Vallarta Farmers Market is an anomaly. In a once-a-week, 4-hour market they have set up a commercial deli display refrigerator case plus a kitchen. This display case is what enables them to offer their products here and it is the first thing most people see when they walk into the market.


Behind the glass of that display case is an assortment of deli items reaching far beyond the standards of a small Mexican tourist town like Vallarta. If one were to visit the actual deli in Bucerías (at Heroe de Nacozari #31) or the Carnes del Mundo website, the extent of the apparent disparity is even greater. Most vendors at the market have only a plastic folding table.


You most certainly do have to be a meat lover to appreciate this market vendor: No question about it. Meat is offered in all of its incarnations, from traditional cured deli items like pastrami and corned beef to jerky to sausage to chops, breasts, pate, filets and racks. They also offer a nice selection of homemade sauerkraut, blended spices and assorted BBQ and marinade sauces.


Each week Kyle and Irma have a grill going behind the deli case and offer sandwiches made from assorted varieties of their sausages or meats. The offering changes each week so be sure to ask. This is no ordinary hot dog cart.

The Old Town Farmer's Market is held on Saturday mornings from 10 am to 1 pm through July 31st at the new Paradise Community Center at Pulpito 127 (between Amapas and Olas Altas on the south side of Puerto Vallarta.) For more information and to keep up with the latest market news, please visit OldTownFM.com.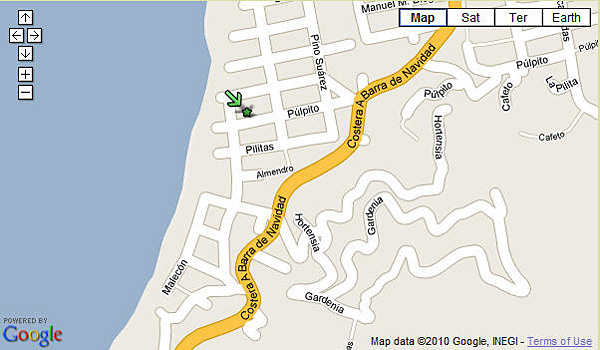 Tell a Friend
•
Site Map
•
Print this Page
•
Email Us
•
Top