News from Around Banderas Bay
A Short History of Puerto Vallarta's Old Town Farmers' Market

Rick Hepting - PVScene.com
July 22, 2010
The founder and Director of the Puerto Vallarta Farmers Market, Charlotte Semple, along with Carole Fast, own Xocodiva Artisan Chocolates at Rodolfo Gómez #118 on the south side of Puerto Vallarta. (photos by Sarah Hepting/PVScene.com)
One might think that it would be easy to start a farmers' market in Puerto Vallarta.


Back in June 2009 a small group of local business people got together and came up with a plan to introduce the Slow Food Movement to this town. Slow food advocates strive to preserve traditional and regional cuisine and they promote the farming of plants, seeds and livestock characteristic of the local ecosystem; very noble ideals, to be sure.


A part of this plan was the establishment of a farmers market, but movements and high ideals come and go, as this one did in late 2009. A few local restaurants held "slow food" specials but the impetus dissipated and talk of the farmers market faded. It faded except in the heart of Charlotte Semple, the founder and Director of the Puerto Vallarta Farmers Market. Charlotte, along with Carole Fast, own Xocodiva Artisan Chocolates on Rodolfo Gómez in Old Town.


It might be doing a great disservice to the others involved in the creation of this market if it were to be suggested that Charlotte was the driving force behind its inception, but... As the Slow Food Movement bogged down, Charlotte continued with the farmers market idea and, in a combination of fortuitous synchronicity and blind luck, on March 12, 2010, she signed a rental agreement on a location she had been eyeing for years.


Having a retail business here in Vallarta, Charlotte knew that after the Semana Santa spring holidays, tourism in Vallarta practically dies. So she decided to open the market immediately on March 27, the last Saturday before the last holiday of the tourist season. Take into consideration that the farmers market was just an idea until March 12, two weeks earlier.


At this point is where many normal people might question Charlotte's sanity. Fortunately her friends knew her capabilities and the market was instantly born, opening to a spectacular reception. Over 20 vendors appeared, as if from thin air, and more than 800 customers walked through the gates that first Saturday morning. This story is continued each Saturday and the market gets better and better. Because Vallarta is a seasonal town, the market will close for the summer on July 31, the last Saturday in July, and reopen on November 6, the first Saturday of November.


There is no simple way to describe the background of Charlotte Semple or to explain how she came to be in the position of starting a farmers market in Puerto Vallarta. Her history is intriguing enough to write a book about and no short article like this could do her justice. She was born in Alberta, Canada, raised on a 'stick farm' and moved on from there through two marriages and many adventures. Some might say "too many" adventures but "too many" is apparently a concept alien to her spirit.


She has tended bar and owned and operated a restaurant, book stores, a clothing shop, and even a tanning salon. One of her greatest accomplishments was the creation, in 1991, of a very successful women's self help organization in Victoria, BC, the Victoria Women in Need Society, WIN. The acronym is not accidental.


Her chocolate passion developed gradually to the point that when she and her partner, Carole, moved to Vallarta in 2006, they drove down with a car full of chocolate making equipment and 40 kilos of chocolate. Xocodiva was conceived, first by passing out samples of chocolates from their home kitchen to local restaurant customers and then by the chance sighting of a vacant store-front as they sat having coffee at Dee's. Charlotte is one of those rare people who have no trouble at all combining chance, opportunity and reality.


There's not much more that could be quickly written about Charlotte because complex people like her are best experienced, not read about. Come to the market. Along with running it, coincidentally, she sells chocolate there.

The Old Town Farmer's Market is held on Saturday mornings from 10 am to 1 pm through July 31st at the new Paradise Community Center at Pulpito 127 (between Amapas and Olas Altas on the south side of Puerto Vallarta.) For more information Click HERE. To keep up with the latest market news, please visit OldTownFM.com.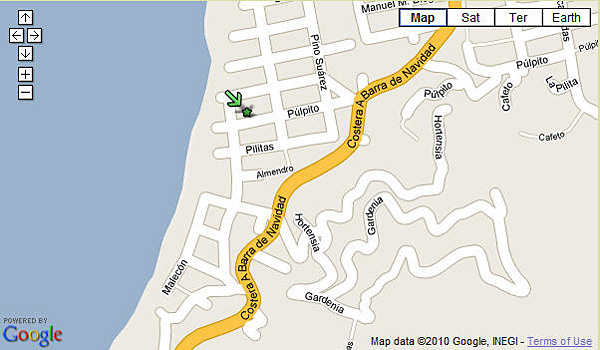 Tell a Friend
•
Site Map
•
Print this Page
•
Email Us
•
Top