News from Around Banderas Bay
PV Farmers' Market: Last Call 'til Fall

Rick Hepting - PVScene.com
July 30, 2010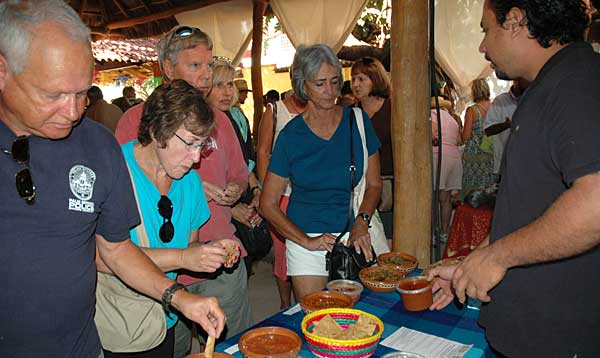 If you haven't yet been to The Old Town Farmers Market this season, be sure to stop by the New Paradise Community Center on the south side of Vallarta on Saturday, July 31 between 10 am to 1 pm to see what you've been missing! (photo by Sarah Hepting, PVScene.com)
What more is there to say as the Old Town Farmers Market comes to a close for the season on Saturday, July 31? Since March, the New Paradise Community Center on Pulpito has been home to a large assortment of farmers, bakers, chefs, butchers and craftspeople, all gathered there in an economic/social experiment that will probably affect this community for years.


Puerto Vallarta is primarily a tourist town but, for about 3 hours each Saturday morning, it was also a quite diverse community of expats, tourists and nationals gathered together in a love of good, basic food and interchange.


What started as a simple concept of economic self-help and enterprise development by a few local business people rapidly morphed into one of the most viable socially interactive experiences visitors and residents can have here.


Farmers talked to chefs, bakers talked to artists, a woman from Thailand cooked Pad Thai next to a woman from Holland who sold Vienna sausages and who bought raviolis from a man from Switzerland who bought fresh basil from a man and woman from San Jose de Valle.


Vallarta is an international port town and, as such, attracts people with an open mentality, people who love the new, the fresh and the experiential.


Experience is what market visitors receive at the Old Town Farmers Market. Those people who took the time and effort to sample the hand made, very inexpensive Mojito ice cream were overwhelmed with the concept. People who tasted the many varied old Mexican recipes for tamales and empanadas may be ruined for the versions available in local supermarkets. Maybe not, but my guess is that the increased awareness of food, its source and production will enhance almost any palate here.


And enhancement is what a farmers market is all about. Real food from real people; it's a pretty simple concept that may have been shoved aside in most of the world but lives here in this sleepy little ex-fishing town backed by the high Sierra Madres and fronted by the Pacific Ocean. There's not a lot of room to waste here in Vallarta and a farmers market fits perfectly.


When the market reopens on November 6, we'll see you there. Don't be surprised if big changes are in store.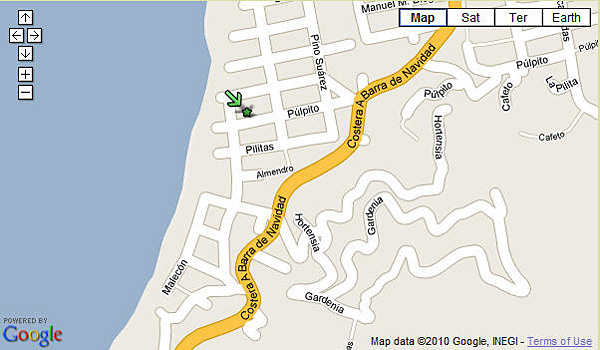 The last Old Town Farmer's Market of the season will take place on Saturday, July 31st from 10 am to 1 pm at the new Paradise Community Center at Pulpito 127 (between Amapas and Olas Altas on the south side of Puerto Vallarta.) For more information Click HERE or visit OldTownFM.com.
Tell a Friend
•
Site Map
•
Print this Page
•
Email Us
•
Top