News from Around Banderas Bay
PVRPV Supports Puerto Vallarta Little League with T Shirt Contest

Bob Cohen - PVNN
July 06, 2010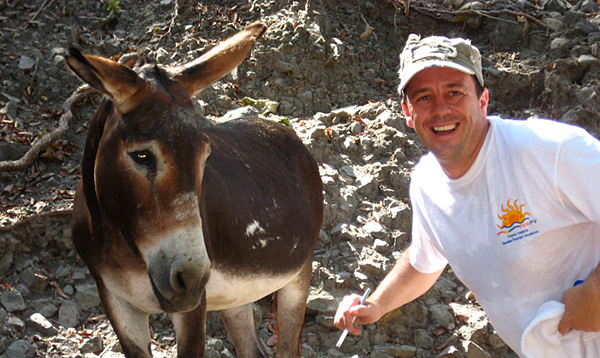 PVRPV's 'Show Us Your T-Shirt' photo contest gives everyone a chance to win fabulous prizes, while supporting the Puerto Vallarta Little League.
During PVRPV's five years in business they have given away over 10,000 t-shirts to clients and friends here in Puerto Vallarta. President Tim Longpré now wants a complete accounting of where all of these t-shirts have gone.


Puerto Vallarta Rentals Premier Vacations (PVRPV) and the beneficiary of the contest; the Puerto Vallarta Little League, need your help by sending us your original photos, not touched up on your computer, of you wearing your PVRPV t-shirt, no matter how outrageous.


PVRPV will post the best of the best photos on their website and YOU will get to vote for the best one. The Grand Prize Winner will enjoy a week long stay for up to 6 people at Casa Playa in the Molino de Agua complex, right on the beach in Old Town Puerto Vallarta, valued at over $3000 US dollars!


The second place photo winner will receive a Chefs Table for 6 from Teatro Limon valued at $3450 pesos, liquor and gratuities extra. The third place photo winner will receive a $1200 peso gift basket from Xocodiva. The fourth place photo winner will receive a $1000 peso gift certificate from Banana Cantina.


If you do not have one and want to purchase a t-shirt, PVRPV will be selling them in support of the Puerto Vallarta Little League baseball. T-shirts cost $90 pesos and 100% of all money raised will go directly to this very worthy cause! Donations are also appreciated!


The Show Us Your T-Shirt! PVRPV contest is open from now until midnight October 31, 2010. All entries must be sent to info(at)pvrpv.com. Click HERE for contest rules. Voting will start November 1, 2010, and the votes will be tallied and announced January 3, 2011. PVRPV reserves the right to publish all photos, including the most outrageous or embarrassing photos on their website.


An interesting and informative background of Little League from its beginnings in 1939 to its current status locally in Puerto Vallarta follows.

World Little League History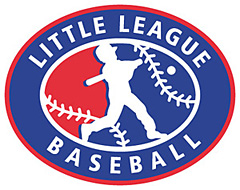 For donations, sponsorships and further information we urge you to contact Bob Cohen at bob(at)banderasnews.com




Founded in 1939 as a three team league in Williamsport, Pennsylvania, Little League Baseball encouraged local volunteers to organize and operate Little League programs that were annual chartered through Little League International. Each league structured itself to best serve the children in the area in which the league operates. Several specific divisions of Little League baseball and softball are available to children ages 5 to 18.


The organization's administrative office is located in South Williamsport. The first Little League Baseball World Series was played in Williamsport in 1947. In 1953 the Little League World Series was televised for the first time. Jim McKay provided the play by play for CBS and Howard Cosell provided play by play for ABC radio.


In 1957 Angel Marcias pitched a perfect game and Monterrey, Mexico became the first team from outside the United States to win the Little League World Series. In 1969 Tawain began a dominant era that would see them win 17 Little League World Series titles but saw none of the youngsters reach the major leagues.


In 1960 a team from West Berlin, West Germany was the first team from Europe to play in the Little League World Series. The series was broadcast live for the first time on ABC and Little League had grown to 27,400 teams in more than 5,500 leagues.


Currently there are seven International regions other than the United States. Canada is one region, Latin America spun off into Mexico and the Caribbean regions, the Far East split into the Asia and Pacific and the Europe region spun off the TransAtalntic region. The whole world is playing Little League.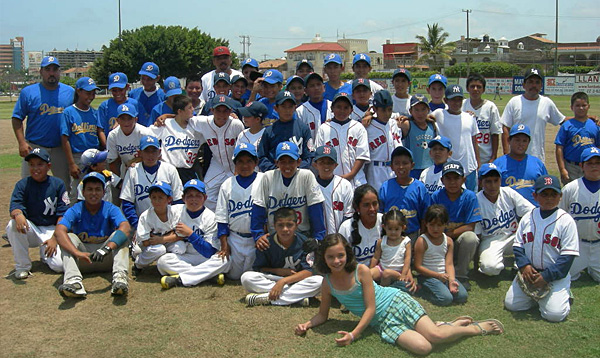 The PV Delfines hosted the Mascota All Stars in an exciting nine-inning game last month. (photo by Bob Cohen)
Puerto Vallarta Little League History and Present

Puerto Vallarta had a somewhat thriving Little League about 15-20 years ago but due to economic reasons as well as the fact that 1000 miles south of the U.S. border, soccer was the prominent game played, the league folded.


In January of 2008, the Peters family from the San Francisco, California area brought a donation of baseball equipment with them on their vacation targeted for the youth of Puerto Vallarta that couldn't afford to play baseball. After endless attempts to find a school or organization to donate the equipment to, BanderasNews sports writer, Bob Cohen, was put in contact with Miguel Vargas in December of 2008.


Miguel was in the process of starting a Little League in PV and had all the paperwork and licenses necessary, but lacked baseball equipment and financial support for his non-profit venture. Miguel played Little League 20 years ago when Puerto Vallarta had a successful league, but it folded years ago due to lack of interest. Already registered with Williamsport, Pennsylvania, the headquarters of the World Little League, and acquiring State of Jalisco and local licenses, he had the proper start.


So, almost a year after the Peters made their generous donation of 20 aluminum bats, 20 baseballs, 15 baseball gloves, 20 team hats and two full sets of catcher's gear, the top-quality equipment they donated was put to good use and Puerto Vallarta's Little League was reestablished.


After announcing the return of Puerto Vallarta's Little League in a December 2008 article, we began receiving letters from people around the world who wanted to get involved. The first was from Jerry Bianchi of Denver, Colorado, who brought a van full of equipment he solicited in January, 2009. It was enough to field over 125 kids and the first new Little League began play in February of 2009.


We needed money to buy the uniforms and pay for other league expenses and we sought out sponsors. The sponsoring businesses or individuals had their name on the uniforms and a banner hung in the outfield, providing extremely inexpensive advertising.


BanderasNews.com and other local print periodicals also followed the league when competition began which provided even more exposure to sponsors. About half of the sponsors were local businesses and half were individuals that wanted to give an opportunity for the youngsters to play, some that live in Puerto Vallarta part-time and a couple that read the stories online and just vacation here once a year.


But more importantly, everyone's support provided endless benefits for these kids, who will develop the qualities of citizenship, discipline, teamwork and physical well-being by participating in Little League Baseball.


In late 2009 after crowning a champion over the summer, the drive was on for donations and sponsors for the second year. We were able to accomplish the feat again ad again Jerry brought his van down loaded with equipment.


Early in the season, due to personal reasons, Miguel, who served as the league president decided to step down and Osiris Garcia and Blanca Cisneros, who were involved as parents the previous year, stepped up to the plate. Blanca, who is totally bi-lingual was voted in as President, Osiris coached two teams and was the Director of Player Development and of course Bob Cohen was the Director of Public Relations.


Blanca and Osiris were instrumental in also starting a quite popular T Ball League for kids ranging for 5-8 and they eventually outgrew the T and had their coached pitch to them. Osiris has been training kids of all ages at 4 pm every weekday since late winter and when the All Star selections were announced there were extra practices.


At this point we want to make it clear that nobody gets paid except the umpires abiding with Little League international rules. Also we need more hands on help for our upcoming season as this became a full time job for a few. Parents have offered assistance and we will surely utilize them.


In May of 2010, the City of Puerto Vallarta was asked to host the State of Jalisco 9-10 year old All Star weekend. This was an honor and also historic for our city and we passed with flying colors due to the hard work of Blanca, Osisris, Bob and more importantly a whole bunch of volunteer parents.


That was the biggest difference in our first and second season. The parents became more involved and for many games the stands were full of howling parents rooting for their kids and teams.


Two of the eight teams that traveled here would win the right to play in the Mexican Regionals held in a northern state. After that the winner would play for the Mexican Championship and at the 9-10 year old level, the ultimate winner played for the Latin American Championship.


The following week our 11-12 year old All Stars traveled to Guadalajara for the All Star weekend. This is the age group that eventually televises the Little League World Series after five rounds of winning playoff divisionals, Regionals, nationals and finally to Williamsport.


Our kids didn't get to advance but they did quite an admirable job. In our second year we faced powerhouses such as Guadalajara who has had an extensive Little League system in place for many years and also has quite a large player pool to choose from.


The kids then finished the local play offs and the younger division was won by the PV Yankees, who won a big rivalry with the Mexlend Martillos. The older division was won by BanderasNews.com who defeated Teatro Limon in another rivalry.


After our second season I never would have thought the league would be as advanced and functional as it is, but due to the hard work (but fun work) of many, the kids got the benefit of playing and just maybe in a few years we will be watching a Puerto Vallarta Little League team on international TV playing for the World Championship.


For donations, sponsorships and further information, we urge you to contact Bob Cohen at bob(at)banderasnews.com.

Your support provides endless benefits for Banderas Bay area kids, who will develop the qualities of citizenship, discipline, teamwork and physical well-being by participating in Puerto Vallarta Little League Baseball. To learn how you can help, send an email to Bob Cohen at bob(at)banderasnews.com. For more information about Puerto Vallarta Little League Baseball, click HERE.

If you are planning a dream vacation in beautiful Puerto Vallarta, Mexico, look no further than PVRPV. Representing the highest quality vacation accommodations in the Banderas Bay area, PVRPV is your experienced and reliable choice for Puerto Vallarta home, villa and condo rentals and rental property management. In addition to providing visitors with affordable vacation rentals, PVRPV has a longstanding commitment to giving back to this wonderful community we call home. To learn more, check out the PVRPV Blog. For more information about PVRPV's vacation rental services click HERE, or visit PVRPV.com.
Tell a Friend
•
Site Map
•
Print this Page
•
Email Us
•
Top