Americas & Beyond
Mexico Doesn't Win, But World Cup is Full of Surprises

Allan Wall - PVNN
July 21, 2010
The World Cup is the international soccer championship in which national teams compete. It's held very four years. This year it was in South Africa. It lasted one month, from June 11th to July 11th.
Every four years, the World Cup of Soccer is held, and every four years hope springs anew in Mexico that the Mexican national team might win. Mexican television runs hours of coverage of the World Cup. It's a big, ongoing story.


The World Cup, for those readers who don't know about it, is the international soccer championship in which national teams compete. It's held very four years. This year it was in South Africa (the first World Cup on the African continent). It lasted one month, from June 11th to July 11th.


Before I moved to Mexico a few decades ago, I was quite ignorant of the World Cup, but I became familiar with it while residing in Mexico. I'm certainly not a soccer expert, and I generally don't follow it. But I find the World Cup, given its international flavor, to be interesting. I especially like to watch the prelude to each game, in which both teams line up on the field and the national anthems of both countries are played.


When the World Cup starts, there are 32 national teams, divided into groups of four. At the end of this first round (three games per team), two teams from each group are eliminated and two stay in the tournament. That leaves 16 teams for the second round.


The Mexican soccer team tied with South Africa, beat France and lost to Uruguay. Uruguay and Mexico advanced to the next round.


In the next round, with the 16 teams, it's single elimination. If you lose, you're out. In that round, Mexico played Argentina and was defeated 3 to 1. So The Mexican team was out. (The U.S. team lost was eliminated in the same round.)


In Mexico, the World Cup even became a political issue, after the defeat to Uruguay.


Mexican congressman Eric Rubio, secretary of the communications committee of the Mexican House of Representatives, proposed that Mexican national team coach Javier Aguirre be summoned to the Mexican Congress, to give an account of his management of the game against Uruguay. "After all," said Rubio, "it's a matter of interest to all Mexicans." Indeed it is, though you'd think there are other matters (security, economy, etc.) which might be more appropriate subjects of discussion in the Mexican Congress.


According to Rubio, Coach Aguirre "should answer why he started his favorite (Cuauhtemoc) Blanco, why he pulled (Andres) Guardado out of the game and why he didn't start (Javier) 'Chicharito' Hernandez."


The aforementioned Javier Hernandez is the son of former Mexican soccer player Javier Hernandez (World Cup 1986) who was called "Chicharo" meaning "pea" due to his green eyes. Thus Javier Hernandez is "Chicharito" meaning "little pea." Chicharito's maternal grandfather is former Mexican soccer player Tomas Balcazar (1954 World Cup). Chicharito currently plays for Manchester United in England.


Four years ago, in 2006, the final game of the World Cup pitted Italy and France against each other. We watched that game in a "carnitas" (a Mexican pork dish) restaurant. Italy won.


But in 2010, both France and Italy were eliminated in the first round. Lesson: you can't rest on your laurels.


Following the Round of 16 are the Quarter-finals, with only 8 teams. In this round, Brazil and Argentina, generally great teams, were eliminated.


By the semi-finals, there were four teams left: Germany, Uruguay, the Netherlands and Spain.


The Netherlands beat Uruguay 3-2, and Spain defeated Germany 1-0.


That set the stage for the final, but first, in the third-place playoff, Germany beat Uruguay 3 to 2.


On the final game of the World Cup, Spain faced the Netherlands on July 11th in the Soccer City stadium in Johannesburg. During the regular game time (consisting of two halves of 45 minutes each), neither team scored. So they had to go into overtime (or as they call it in soccer, 'extra time'). Spaniard Andres Iniesta scored, thus handing the Spanish squad a 1-0 triumph.


So Spain won the 2010 World Cup. It was the Spain's first World Cup victory.


The first World Cup was held in 1930. Here is the final tally of all the national teams which have won it through the years, and how many times each has won it: Brazil (5), Italy (4), West Germany (3), Uruguay (2), Argentina (2), England (1), France (1), Spain (1).


That's it for the 2010 World Cup. The next one is scheduled for 2014, in Brazil.
---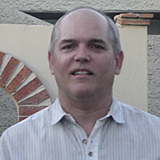 Allan Wall is an American citizen who has been teaching English in Mexico since 1991, and writing articles about various aspects of Mexico and Mexican society for the past decade. Some of these articles are about Mexico's political scene, history and culture, tourism, and Mexican emigration as viewed from south of the border, which you can read on his website at AllanWall.net.

Click HERE for more articles by Allan Wall.

Tell a Friend
•
Site Map
•
Print this Page
•
Email Us
•
Top