Americas & Beyond
VIII Gay Games Cologne 2010

PVNN
July 15, 2010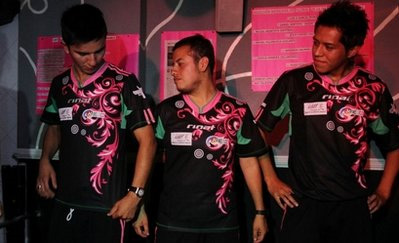 Unidentified players of Mexico's soccer gay team wear the jersey they will use in the upcoming 8th International Gay Games during a news conference in Mexico City, Wednesday, July 14, 2010. The International Gay Games will be held in Cologne, Germany July 31-Aug. 7. (AP/Carlos Jasso)
The biggest sports and cultural festival in the world will take place in Cologne from July 31 to August 7, 2010. Some 10,000 participants from more than 70 countries will converge for the Gay Games VIII Cologne 2010 and celebrate the principles of participation, inclusion and personal best.


The motto is "Be part of it!" And the invitation is open to everyone – regardless whether you are heterosexual or homosexual, male, female, transgender or transsexual, and regardless of religion, nationality, ethnic heritage, political convictions, athletic skills, physical capabilities, age or physical condition.


Cologne - a city that has been partying for 2000 years!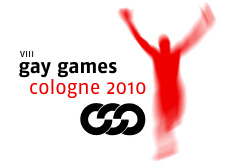 Throughout Germany and beyond the country's borders, the natives of Cologne have a reputation for being cheerful and amusing, open and tolerant, with a big heart and a zest for life. The city's "Karneval" celebration rivals those of Rio de Janeiro and New Orleans. These are probably among the reasons why Cologne's GLBT community plays such a vital and visible role in the life of the city. Discover historical Cologne, founded as a Roman colony, and get to know the gay and lesbian capitol of Germany – a city that has been partying for 2000 years!


For more information, visit the website at Games-Cologne.de

Tell a Friend
•
Site Map
•
Print this Page
•
Email Us
•
Top