Entertainment | Restaurants & Dining
Lukumbé Café: A Hidden Treasure in Puerto Vallarta

Gary R. Beck - PVNN
July 24, 2010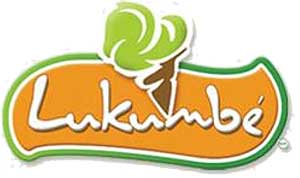 Open daily from 8 am to 11:30 pm, Lukumbé is located at Avenida Los Tules 449, Col. Fluvial Vallarta. Tel: (322) 225-6375.
I love it when friends tell me about a restaurant in Puerto Vallarta where they enjoy dining so much that they insist that I "Check it out!" After hearing of one such place, I bussed over to the Colonia Jardines Vallarta neighborhood, off Francisco Villa. The destination was Lukumbé Café.


Reports were of an attractive clean restaurant, open on two sides and serving well-priced and very good food. A big draw was that they make their own ice creams, breads and desserts.


Owner Martha Leticia Parra Vargas greeted us warmly and sat us at a pleasant table next to the then-empty kid's play area. Lunch business was at its limit with smiles abundant everywhere. Here one may order breakfast or lunch at any time, dinner after 4 pm.


Various house made breads including focaccio and ciabatta are featured in sandwich choices such as Four Cheeses, Vegetarian or Arrachera. Well-described and tantalizing salads include Marinated Chicken Caesar or Fresh Strawberry with nuts.


Two of us opted for the half order of a salad of your choice and a half order of any sandwich. But when the plate arrived, there was an obvious mistake since the huge dinner plate was loaded with fresh romaine salad accompanied by a good-sized sandwich on a thick gorgeous roll. No, we were informed, this is a half order of each. Imagine a full order!


Lunch is not a time when I order dessert, especially since I was taking half my meal 'to go'. Throw that resistance out the window after one look at Lukumbé's dessert case filled with freshly baked delicacies, some of which we viewed earlier being brought in from their adjoining baking area.


Another case had around 12 ice creams and sherbets. How about one of each? Although the Tres Leches cake looked astounding with fancy decorative top, coconut or limon ice cream and mango sherbet were tempting, the choice was a mile-high creamy cheesecake with cookie crumbs topped with a thin caramel swirl before baking. Another guest ordered the fresa (strawberry) ice cream. Large or small? Large. The fancy glass bowl arrived with four scoops of creamy richness. "Divine" is all which could be uttered.


The dinner menu includes Fajitas presented in the very hot lava rock molcajete with fresh tortillas plus Lasagna and Fettuccine Pesto, Pomodoro or Alfredo. One can only imagine the size of the portions.


Many times it is not just that a restaurant is attractive or the food very good. The people who operate the place can make a visit more memorable and therefore mentioned to friends. At Lukumbé, the Parra Vargas family is warm, attentive, helpful and very proud, with many plans for the next few years.


The cage of about 30 parakeets will be joined hopefully soon by a couple of canaries in a nearby cage and a few other birds for which I did not know the English name. Can a bird menagerie be far behind? Watch for thin crust pizzas to be offered shortly.


Lukumbé also offers free delivery within Puerto Vallarta and free WiFi hookup. The large place is also available for special events.

Open daily from 8 am to 11:30 pm, Lukumbé is located at Avenida Los Tules 449, Col. Fluvial Vallarta. Tel: (322) 225-6375.
---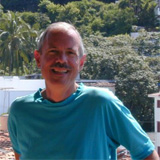 After 20 years in the San Francisco restaurant business, Gary R. Beck turned his attentions to cooking, dining out, creating recipes and exploring Puerto Vallarta's rich array of eateries. Famous for his restaurant guide, available online at CafePress.com or Lulu.com, Gary also writes restaurant reviews for Puerto Vallarta newspapers, Bay Area magazines, and now, a feature column for BanderasNews.com. Contact Gary at garyrbeck1(at)yahoo.com.
Click HERE for more articles by Gary R. Beck.
Tell a Friend
•
Site Map
•
Print this Page
•
Email Us
•
Top