Health & Beauty
In Case You Missed CNN's Shocker, 'Toxic America'

Suzy Chaffee - PVNN
July 13, 2010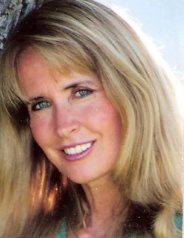 Puerto Vallarta resident Suzy Chaffee is a former Olympic skier turned activist, journalist and filmmaker.
God bless CNN's Dr. Sanjay Gupte, who was on Obama's short list for Surgeon General, for his bold breakthrough series in June on Toxic America. His message could save generations of Americans from having to learn the hard way since MsNBC reported that, "In 2010, cancer may be our "Number 1 killer."


Herein is some of the critical information with easy, affordable solutions you may have missed, to be able continue as a thriving species here.


We have all lost loved ones to cancer, but have you always thought that except for smoking, "The Big C" is a mysterious disease? I was one of them until my brush with elevated cancer cells three years ago opened my eyes really wide.


Fortunately, environmental scientist Matthew Turner, an American-Puerto Vallartan (Mexico), clued me in on the trade secrets that Dr Gupte revealed about the many "greenwashed" products - corporate profit-motivated lies - which I had been using for over a half a century, "blondly" thinking our U.S. Environmental Protection Agency (EPA), funded by our taxes, was basically protecting us.


Finally, CNN's Series exposed these secrets in a way people can wrap their brains around, so we can individually and collectively change our course, as it takes a village!


'Not So Sexy' Synthetic Fragrances


For example, so many green sounding products contain toxic synthetic perfumes/scent/fragrancies/cologne. Those are code words for these pleasant smelling, industrial bi-products/waste (hence huge profits) used to mask smells of other ingredients, but can trigger asthma and other allergies in man and pets.


While advertised to enhance our love lives, these odors also altar our hormones controlling every body function, including our sex organs/libido. Surprisingly, of all the celebrity perfumes, Georgio Armani's is the most toxic. More information can be found on the Environmental Working Group website.


Responsible green companies, however, deliver on their health and sex appeal promises by spending a few cents of their profits on a few drops of God-made "essential oils" or "aciete flor/herbal" from flowers and herbs that lift our vibration/vibes/total health.


More and more companies are now offering healthy versions because we are demanding it or buying elsewhere. But what is confusing, is many have some nurturing ingredients, but with toxic fragrances at the end of the list, even in health foods stores. Therefore always read the ingredients - the shorter the list the more natural.


Our oceans are especially hurt by detergents, bleaches and softeners from laundry and dishwashing with these toxic fragrances, going down the drain and damaging the immune systems of marine life and bleaching and killing corrals where fish spawn, according to a Stanford University study.


Therefore switch to 7th Generation or Ecover, (also for washing your sensitive pets), at Walmart Mexico, and most stores in the U.S. and Canada. Or sodium bicarbonate/baking soda - I get mine for only 17 pesos/kilo ($1.50 USD) at "Super Cereales & Semillas de Vallarta," a health food store half a block south of Leys Supermarket at the north end of the Malecón ocean walk. Or in jumbo bags by Arm & Hammer in the states, as beware their liquid version has toxic fragrances.


GNC's and some health food stores in Puerto Vallarta and Mexico have Jason, an all natural shampoo, and Azteca, a safe soap, but I haven't see an all natural hair conditioner - a biz op. There are now usually green alternatives to everything - Google can help.


Air in Homes More Polluted Than Outside - Plants Can Be Our Saviors


With his Asian Indian ancestral wisdom, Dr Gupte warned people that, "The air in our enclosed homes is two to five times more polluted than outside from the off gassing of these toxic beauty products, cleaners, atomizers, deodorants, new carpets & paints (and cars), pesticides and herbicides... that are making us sick. For example, despite mainly eating organic for the last 16 years, along with living in the mountains, I still had elevated cancer cells. So while you are working on switching to all natural products, open the windows and get house plants that can filter 90% of the toxins out of our air."


Plant trees around homes to filter traffic fumes while restoring healthy levels of oxygen to our planet. These wise green beings can be our saviours! Moms, who are the Consumers-in-Chief of families and caretakers of the sick, have been making heroic steps to transform their homes into safe havens across Europe and Canada, and so can we. This is part of a prophesy that women will purify our planet.


Making Amends to Mexicans


Many Americans, like me, are disgusted that some of our multi-national companies keep irresponsibly shipping many of its banned toxic chemicals to our Southern neighbours, like the cancer-causing DDT's and toxins that addict people to cigarettes. Because of their slower metabolisms, children absorb more of these toxins, CNN revealed.


What has saved many Central and South Americans is the mild climate being conducive to the wonderful open air living, thanks to the jungles, oceans and Mexican organic farms being natural purifiers. Plus they also get warnings like this on CNN, BandarasNews and the Internet... Therefore this article is my attempt to make some amends on behalf of Americans to help keep Puerto Vallarta (PV) Paradise, which Liz & Richard's love nest put on the map! Coincidentally, the Mayans and Hopis call 2012 the "Purification."


Toxic ingredient damage doesn't end in the home and oceans, however. In 2003, the LA Times ran a story about their CARB (Cal air quality) scientists revealing that the "off gassing of these household toxic products also escape and become the No. 2 cause of pollution/smog in our cities next to tail pipe exhaust."


Dr. Gupte then revealed that, "Tail pipe exhaust has been found to lower the IQ's of children of women who inhaled them regularly during pregnancy." Therefore walking along oceans, parks, jungles/forests and rivers like the magical Cuale River walk, buying smaller cars, and eating anti-oxidant berries plus broccoli and cauliflower, can make us smarter.


While not proven yet, indoor toxins probably also lower IQ's. So it would be wise to make our homes safe by switching to all natural products, organic foods when possible, and buying house plants for air filters, as our children need to be geniuses, or as brilliant as possible, to turn around these world challenges, as American youth have dropped to 14th in math and science!


These simple lifestyle shifts can greatly reduce these clouds of toxins in the world's cities, (and prevent them from growing and turning grey in Puerto Vallarta, which contribute to global warming. They then blanket the mountains with poisons, which interfere with natural precipitation cycles related to wildfires, snow droughts, and freaky weather, say the Native Elders of the Americas.


That is why they are urging the Forest Service, ski leaders and communities, and everyone to go back to using all natural ingredients so we do not contaminate the water to begin with. As the scientist in National Geographic's "Strange Days on Mother Earth" agree, there is no technology to completely purify water of some harmful toxins, or to go back to its vibrant pristine state.


Now armed with this info, Moms and Earth Moms (like me) of the Americas, as well as Earth Dads, and every member of our Earth Family can also be heroes, as now it is hopefully crystal clear that what we buy determines what is manufactured and sold on our Continents, which can monumentally restore our air, water, climate and Earth for all our children!
Tell a Friend
•
Site Map
•
Print this Page
•
Email Us
•
Top