News from Around Banderas Bay
Puerto Vallarta Garden Club Meeting

Gary R. Beck - PVNN
August 06, 2010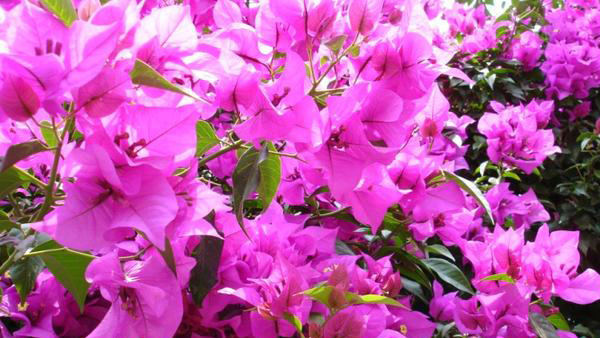 The Puerto Vallarta Garden Club will hold it's second meeting at Las Calandrias, Constitucion #437, on Wednesday, August 25, 2010 at 11 am.
The Puerto Vallarta Garden Club, a new club forming for plant lovers, beauty lovers, civic lovers and Vallarta lovers, will hold it's second meeting at Las Calandrias, Constitucion #437, on Wednesday, August 25, 2010 at 11 am. Join in, get involved in beautification on the local level.


Breakfast will be served for $50 pesos per person, but this is not a fundraiser for the PVGC, though we need some dearly very soon.


This is an organizational meeting and we urge any interested party to attend. The agenda will be limited to Garden Club activities, as follows:


1. The club's established name is Puerto Vallarta Garden Club. since the legal work and website have been started. Our non-profit status is being developed.


2. Reading and approval of Mission and Vision statements


3. Our website www.puertovallartagc.org is being set up and donated by Rick Hepting.


4. Seven committees were set up by the ad hoc committee. Members are asked to participate in at least one: • Annual May Bougainvillea Festival • Fund-raising (Ways and Means) • Publicity • Malec๓n Beautification • Parque Lazaro Cardenas Beautification • Membership • Website


5. Nomination and Election of officers: Chairman, Vice-Chairman, Secretary, Treasurer and Board Member-at-large = 5 positions.


6. Start Up fund. Recommend $200 pesos per person to fund our empty treasury. Donations will be handled in person and online by the Vallarta Botanical Gardens.


7. Sketches for Malec๓n, pro bono. The City has offered many bougainvilleas for our planting at no charge.


This is only the ground floor of the organization. Ideas relating to the garden club will be discussed. No off-topics. The Emiliano Zapata organization of the Parque and the local Ecological group will be encouraged to participate. Locals in Puerto Vallarta are urged to attend and offer their views.


The Puerto Vallarta Garden Club will work with any and all other organizations, including country-wide. The goals are the same: to develop Puerto Vallarta as a beautiful floriferous city, which will draw visitors worldwide and make it more desirable for locals and other full-timers.


Your help is needed in making Puerto Vallarta the Garden City of Mexico. Please join us. For additional information, to volunteer or to donate, contact Puerto Vallarta Garden Club Chairman and co-founder, Gary R. Beck at garyrbeck1(at)yahoo.com or Vallarta Botanical Gardens Curator and Garden Club co-founder, Bob Price at info(at)vallartabotanicalgardensac.org.

Tell a Friend
•
Site Map
•
Print this Page
•
Email Us
•
Top