Health & Beauty
HealthCare Resources Puerto Vallarta Announces New Healthcare PLUSCard

Patrick Harrison - P. Gringo Marketing & PR
October 02, 2010

Led by Pamela Thompson, a health care professional from the United States with more than 20 years experience, HealthCare Resources Puerto Vallarta is a multi-faceted, independent, resource network that is here for your total health and well-being.


After becoming the most trusted go-to resource for residents and visitors for the past seven years, Pamela Thompson and HealthCare Resources Puerto Vallarta are thrilled to introduce the PLUSCard, a comprehensive solution for all of the healthcare needs for the people of Banderas Bay.


The PLUSCard is a benefit/discount card available for individuals, couples, families and companies for varying lengths of time: 6 months, 1 year and 2 years. Prices begin at only $250 pesos for a program that offers so many benefits and discounts including:


• English-speaking assistance during doctor's appointments


• Guidance through the insurance, Medicare or Veteran Services maze


• Compilation of medical records


• Select discounts on physician consultations and in-patient services


• Insurance paperwork/Reimbursement Preparation


• Free and discounted seminars from local or international experts ensuring that you are educated on the latest technology, trends and procedures


• Select discounts on lab and diagnostic services


A complete chart of benefits & fees can be found online at HealthCareResourcesPV.com.


HealthCare Resources Puerto Vallarta will still offer no-charge doctor referrals and in-patient assistance, but the new PLUSCard increases the scope and multiplies the services available.


"The PlusCard was a natural extension for HealthCare Resources Puerto Vallarta," exclaimed owner Pamela Thompson. "This card will offer extended services, access to seminars, and discounts on lab work and in-patient services, helping make the community healthy, happy and informed."


To learn more, or to obtain your PLUSCard today, call 044-322-107-7007, 322-223-1374, or email PlusCard(at)healthcareresourcespv.com.

---

Pamela Thompson has lived and worked in Puerto Vallarta for over 17 years, 10 of them in health care. Pamela now leads HealthCare Resources Puerto Vallarta, a local healthcare resource network. Her years of experience and expertise are available to you by emailing your questions to pamela(at)healthcareresourcespv.com or by visiting HealthCareResourcesPV.com.


Click HERE to learn more about the health and well-being services offered by HealthCare Resources Puerto Vallarta.

---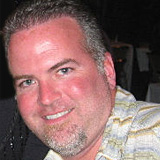 Born in Seattle, WA, Patrick Harrison has been living in PV since 2003. Drawing on his experience in entertainment, radio, retail and sports marketing in major US cities, Patrick opened his own business here in Vallarta, P. Gringo Marketing & PR, a successful Public Relations Firm that targets the English-speaking tourist and local communities. You can contact Patrick at patrick(at)pgringo.com
Click HERE for more articles by Patrick Harrison.
Tell a Friend
•
Site Map
•
Print this Page
•
Email Us
•
Top