Kids Lace Up Their Shoes for PEACE

Becci Burchett - peacemexico.org
October 07, 2010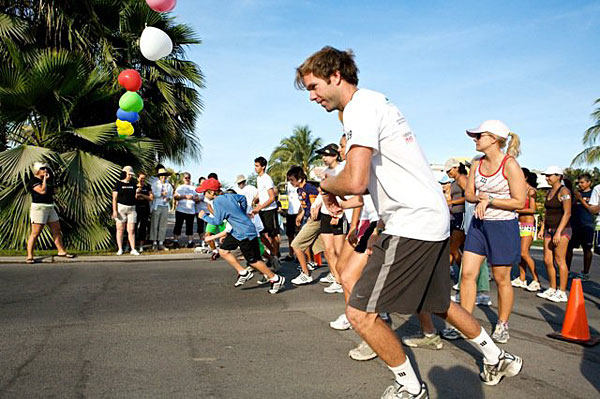 Join PEACE on Sunday, October 24th for a fun-filled day at El Tigre Golf Course in Nuevo Vallarta.
Nuevo Vallarta, Nayarit - Local non-profit PEACE is inviting the public to join the race towards positive change in a fun-filled day of races, contests, carnival games, food and drink at El Tigre Golf Course in Nuevo Vallarta on Sunday, October 24th.


Kids from the American School, Colegio Salzman, Pierre Ford, and various students from universities and local public schools are attending the day-long event sponsored by El Tigre Golf Course, Bungalows, Costa Azul, La Fronda, Plaza Canalan, PV Pulse, Riviera Partners and Vallarta Lifestyles.


"There's something here for everyone!" said Nicole Majewski, Community Relations Director at PEACE. "There will be costume contests, family walks, and various fun runs and races. It will be a great day for a worthy cause."

Schedule:

• 9:00 am - 10Km Carrera (arrive at 8:30 am)
• 9:45 am - 5km Carrera (arrive at 9:15 am)
• 10:30 am - 2.5Km Bicycle race and family walk (Decorate your bike and arrive at 10 am)

Registration:

• $200 pesos for the entire event with all proceeds to benefit PEACE


Parking is located outside of the north gate and commencement will take place st the Athletic Center. Pay at the door, or call Gaby Roman at 322-135-0469 to register.
---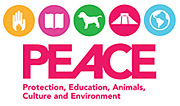 PEACE: Protection, Education, Animals, Culture and Environment, is a nonprofit organization established in 2005, made of four main programs which focus on education, entrepreneurship, animal well-being, and community engagement in the coastal regions of Nayarit, Jalisco and Quintana Roo, Mexico. Through innovative and community based programs, PEACE is working to improve the quality of life in local communities throughout the Bahํa de Banderas. For more information, please visit PeaceMexico.org or click HERE to read more about PEACE