Business News
Mexican Firm Sticks by 'Bimbo' Bread Name

Christopher K. Hepp - Inquirer
go to original
October 18, 2010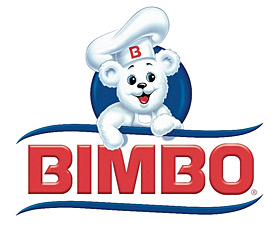 Say 'Beembo'
Would you buy bread called bimbo?


Apparently its makers, Bimbo Bakeries, out of Mexico, are a bit concerned that some of you might not.


Hence a few strategically placed billboards that have appeared on I-95 and elsewhere in Philadelphia recently offering a helpful pronunciation tip: "Say 'Beembo!' "


As the global economy flattens boundaries between cultures and countries, Bimbo Bakeries' parent company, Grupo Bimbo, has discovered it has a bit of a hurdle to overcome as it seeks to become a national bread brand in the United States.


Who, after all, would consider a promiscuous airhead to be a good marketing tool for a family staple?


It does not matter that the name in Spanish has no particular meaning and is simply, according to one explanation offered by the company, a feel-good word created out of whole cloth.


That the folks at Grupo Bimbo know they have a problem is evident from the billboards and their decision in February to trademark the phrase "Say 'Beembo!' "


Attempts to reach a representative at the company who would speak about the issue, however, were unsuccessful.


A representative for Bimbo Bakeries USA did release the following statement about the billboards:


"The humorous billboards are a fun way of helping consumers relate to the brand's name BIMBO (pronounce Beembo), which is also the name of our bear character. BIMBO is derived from the Italian word bambino, meaning little boy."


Grupo Bimbo's website offers an alternative explanation for the name, describing it as a combination of bingo, the game, and Bambi, the Disney film.


The name, along with the cute bear as a mascot, helps set the brand apart in South and Central America.


The marketing problem has become a visible local issue since Bimbo Bakeries USA moved its national headquarters from Fort Worth, Texas, to Horsham last year. The move followed Bimbo's $2.38 billion purchase of the Western Division of George Weston Bakeries.


That confirmed Grupo Bimbo's bid to extend its reach across the continental United States.


Grupo Bimbo is Mexico's largest food corporation and a multinational baking giant that owns Stroehmann, Arnold, Freihofer's, and Brownberry bread; Boboli pizza; Thomas' English Muffins; and Entenmann's cakes.


It opened its first Mexican plant in 1945 and started exporting and distributing its leading products into California and Texas in 1984.


Bimbo bread was initially aimed at the Hispanic market in this country, but it has broadened its reach to a more general market.


Leonard Lodish, the Samuel R. Harrell professor of marketing at the University of Pennsylvania's Wharton School, is one who thinks Bimbo will have a difficult time shaking the cultural weight of its name in this country.


"I think Grupo Bimbo is foolish to use that name here," he said.


The issue is a common one, he said, as companies expand into new markets. Chevrolet confronted the issue when it introduced the Nova into Latin American markets, he said.


There were more than a few wags who dubbed the car, no va, or no go, in Spanish, he said.


"Multinationals have to be very careful if they are going to try to have a world brand," Lodish said. "They have to look at what a name means everywhere."

Tell a Friend
•
Site Map
•
Print this Page
•
Email Us
•
Top