Entertainment | Restaurants & Dining
Giant Quesadillas at La Gran Queka

Gary R. Beck - PVNN
October 09, 2010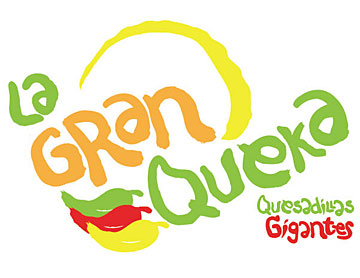 Open Monday-Saturday from 10 am to 7 pm, La Gran Queka is located at Francia #102 L-2 esq. Liverpool, near Francisco Medina Ascencio in Colonia Versalles. For more information, call (322) 225-8616 0r 044-322-111-8883.
Chef/owner Alberto Tames has brought from Mexico City to Puerto Vallarta a very popular meal seen all over the capital for years, in order to satisfy the local diners' needs and tastes. It is called queka, short and slang for quesadilla.


They are huge, 40 cm (15.75") across, house made from corn masa and grilled with fillings. There are around 11 choices and what is so wonderful is that you are free to choose 2-3 types per queka. Fillings include: chorizo with potato, squash blossom, huitlacoche, shredded chipotle chicken or beef, chorizo with potatoes, carne asada, sautéed mushrooms, pressed pork (chicharron), rajas (poblano) with cream, and green molé chicken.


The tortilla is spread with sections of each filling, flipped in half and grilled on both sides. When served, you open the top and add various sauces to each according to your taste. These include salsa verde (tomatillo), salsa roja (rather hot), guacamolera (avocado-based salsa) and fogosa (spicy habeñero chile); as well as condiments such as sliced radish and cucumber, cubed white onion, shredded lettuce, nopales strips and Peruvian beans with epazote. The same size huaraches are also available.


This friendly, airy eatery has tables indoors and outside for a quick meal or a leisurely repast. Great care and pride are taken for high quality food, fair prices and attentive service. Alberto is there almost always and will attend to your every need with a wide smile.


La Gran Queka does not serve alcohol, but diners may bring in their own beer and wine at no charge. Call with special requests. During high season, a small cup of house soup will tide you over until the huge quekas arrive. Private parties are also catered, and if you mention this promotion, a Mexican singer will perform for nearly an hour.


In short, La Queka is the kind of restaurant you eat at once and immediately wish them the best success. They earn respect and deserve to thrive. Plans for franchises throughout the Puerto Vallarta Bay area are being developed, starting with the next location opening in January 2011.
---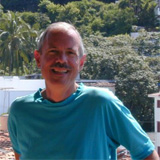 After 20 years in the San Francisco restaurant business, Gary R. Beck turned his attentions to cooking, dining out, creating recipes and exploring Puerto Vallarta's rich array of eateries. Famous for his restaurant guide, available online at CafePress.com or Lulu.com, Gary also writes restaurant reviews for Puerto Vallarta newspapers, Bay Area magazines, and now, a feature column for BanderasNews.com. Contact Gary at garyrbeck1(at)yahoo.com.
Click HERE for more articles by Gary R. Beck.
Tell a Friend
•
Site Map
•
Print this Page
•
Email Us
•
Top