Entertainment
Fandango is Teatro Vallarta's Vivid Celebration of Mexican Culture

Gary R. Beck - PVNN
November 24, 2010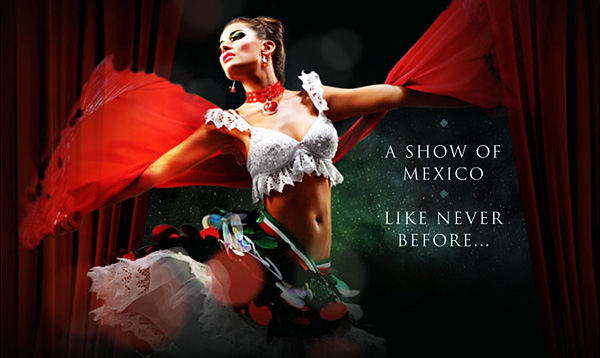 Fandango takes the Teatro Vallarta stage every Wednesday through Saturday at 8 pm. For tickets and more information, please visit Fandango.mx or TeatroVallarta.com.
Like most people living in the Banderas Bay area, we had heard of 'Fandango' and although it piqued our interest, we had not experienced the show. This night was a welcoming of officers and members of the Sister City Program of Santa Barbara. These people have been instrumental in bringing culture to Puerto Vallarta in reciprocation with their city.


What we found is a creative interpretation of today's Mexico through an historic journey through the millennia from pre-Hispanic myths and native Indians, the origins of Tequila and Mariachi, to contemporary culture, through symbolism.


Teatro Vallarta y Galería de Arte Colunga, located in the center of Puerto Vallarta, seats 960 people, all with excellent views of the stage, about the same as Guadalajara's Teatro Degollado. Manuel Diaz Preciado is the director and mastermind of Teatro Vallarta. An important part of the Fandango production is the participation of Alejandro Colunga, a legendary artist whose plastic arts work is renown worldwide.


Encompassing over a dozen acts in a state-of-the-art show, Fandango expresses the values, culture, customs, colors and warmth of this marvelous country through graceful dance movements by 30 dancers who tap and stomp with their boots and shoes in synchronicity.


There are 15 musicians on a rear elevated platform or loft concealed through most of the show, playing jazz-influenced music by the slick band with fine Mariachi, which originated in Jalisco. Vapor oozes from the stage sides lending a dream-like state. The staging employs an impressive widescreen LED display in the background.


The precision dancing is well-rehearsed choreography with multi-colored costumes from pastels to vigorously bright, including huge flowing skirts, lovely embroidered pants, sombreros, bold feathers, native masks, a zoo of costumed animals, tambaro drum, two dancers as full-body iguanas, with some performers in tall rigged costumes halfway to the ceiling.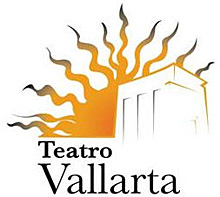 A charro whirled his riata to our delight with a film of rodeo on the screen behind him. Machete-wielding dancers interacted in battle with Spanish intruders, then all learn to live side by side. The bright finale encompassed the entire stage to a remarkable modern version of the song "Guadalajara."


After the cast accepted kudos and applause, a gorgeous travel-style video, Puerto Vallarta: Where Mexico Comes to Life, was shown. After viewing it, one would have to visit and stay for a long while and return to Fandango.


For tickets and more information, please visit Fandango.mx or TeatroVallarta.com.
---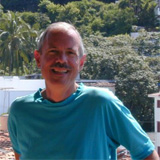 After 20 years in the San Francisco restaurant business, Gary R. Beck turned his attentions to cooking, dining out, creating recipes and exploring Puerto Vallarta's rich array of eateries. Famous for his restaurant guide, available online at CafePress.com or Lulu.com, Gary also writes restaurant reviews for Puerto Vallarta newspapers, Bay Area magazines, and now, a feature column for BanderasNews.com. Contact Gary at garyrbeck1(at)yahoo.com.
Click HERE for more articles by Gary R. Beck.
Tell a Friend
•
Site Map
•
Print this Page
•
Email Us
•
Top