Entertainment | Books
Mexico Center Stage with 14 Authors at Miami Book Fair International

PVNN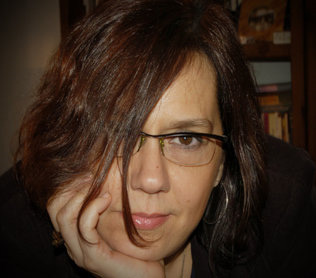 Mexican playwright Ximena Escalante appears at Miami Book Fair International as part of the Spanish language program.
"There are no donkeys, no volcanoes, no indigenous people under the sun in my poetry, but you can hear the voices of the city of Mexico," says David Huerta, a poet born into his country's literary arts community, the son of the late distinguished poet Efraín Huerta, and author of 19 collections of poetry, including the bilingual anthology Before Saying Any of the Great Words: Selected Poems (Copper Canyon, $20). "I consider myself, above all, a dweller of the big, problematic and interesting city of Mexico, and I've deposited its language in my work."


Huerta, 61, is one of 14 Mexican authors participating in an extensive, multifaceted program showcasing the culture of Mexico at the Miami Book Fair International. For the first time this year, the fair is dedicating its international space to one country — Mexico — in celebration of the bicentennial of the Central American nation's independence and the centennial of its 1910 revolution.


Organizers promise that book lovers will be treated to a literary feast served as fiesta, with not only author presentations and roundtables on subjects such as Mexican boleros, but ballet performances, art and photography exhibitions, a movie series and theater performances.


"By focusing attention on one country, we're able to give a more ample display of the culture and enrich the presentation," says Alina Interián, executive director of the Florida Center for the Literary Arts at Miami Dade College.


One off-key, last-minute note: Mexico's most important living writer — 81-year-old novelist and essayist Carlos Fuentes — canceled his headliner appearance, citing personal reasons.


Another high-profile Mexican novelist, Laura Esquivel, author of Like Water for Chocolate and Malinche, is scheduled to appear at 6:30 p.m. Tuesday at Miami Dade College's Wolfson Campus Auditorium.


It's not all about books, however, even though some 45 publishing entities selling some 10,000 book titles will be on hand to demonstrate what Consuelo Sáizar Guerrero, president of the National Council for Culture and the Arts, the government agency bringing the programming to the book fair, called "the editorial powerhouse that is Mexico."


In a space dubbed "Plaza Mexico," fair-goers can sample a variety of Mexican cuisine as well as view and purchase traditional Mexican arts and crafts. A photo exhibit features the work of celebrity photographer Armando Herrera. A children's program features 18 performances by professional storytellers, a mariachi clown and 14 workshops in making alebrijes, papier-maché animal figures.


At the nearby Freedom Tower, two major art exhibitions are being inaugurated Sunday as part of Book Fair opening night — Francisco Toledo's drawings for his daughter's book, Cuento del conejo y el coyote (The Story of the Rabbit and the Coyote) and José Nuño's Bicentenario Itinerante (Traveling Bicentennial).


Despite the festive atmosphere, writers will inevitably discuss the wave of violence in Mexico constantly in the news in the past months, particularly the drug-related killings in border towns. Some of that directly affects both their fictional and nonfictional work. For the most part, Mexican authors dwell in a rich literary world where genres meld — poetry and journalism, theater and criticism — and roles crossover. A playwright can be a theater critic. A journalist can be a poet and an activist on behalf of the arts.


Sometimes the effect of news is not intended, but nevertheless timely in a fictional work.


Playwright Ximena Escalante is leading a reading and discussion of her internationally recognized play, Yo también quiero un profeta> (I Also Want a Prophet). She wrote the work in 2005 at the beginning of the Iraq War. It's based on the biblical story of Salomé and how she asked for the severed head of John the Baptist.


"It's a result of my investigations into violence and it's a tough work with the mutilation of the main character, whose tongue, hands, and head are severed," Escalante says. "For the majority of writers — well, for me — it's scary to see how my works turn out to be prophetic. Every time we write fiction, it happens. That scares me, really scares me."


Like Huerta, Escalante, 45, comes to the arts by way of family. Her grandfather, Alvaro Custodio, was a well-known Spanish theater director-producer who spent his various exiles working in Cuba and Mexico and founded Teatro Clásico de México in the 1960s.


"I spent all of my childhood in the theater and I grew up going to rehearsals," Escalante says. "I would have been an actress except that I was timid, and so I began to write. I wrote my first work at 14 [ Las viudas (The Widows)], and it is still being used in acting schools to teach."

fsantiago(at)MiamiHerald.com
Tell a Friend
•
Site Map
•
Print this Page
•
Email Us
•
Top