Americas & Beyond
U.S. Election 2012: Stewart Alexander Making Big Push for Electric Car Manufacturing

Socialist Party USA
November 05, 2010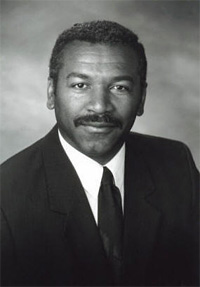 Stewart Alexander 2012
After joining the fight to save the former NUMMI auto plant, Stewart Alexander welcomed the good news that Tesla Motors was reopening the Fremont, California automobile plant manufacturing electric cars. Stewart Alexander says Tesla's move will eventually create thousands of good paying jobs in the Bay area.


Stewart Alexander has been a proponent for electric car manufacturing for nearly three decades. Now running as a candidate for U.S. President in 2012, Alexander says he hopes to see electric vehicles being manufactured across the U.S. Earlier this year, Alexander announced that he will seek the U.S. presidential nomination of the Socialist Party USA and the Green Party.


Before Toyota shut down production at the former NUMMI auto plant, the facility provided employment for 5,000 auto workers producing Corollas, Vibes and Tacoma pick-ups. According to the San Francisco Chronicle, Tesla is hoping to begin production of 7,000 all "electric luxury sedans within 18 months" which would require about 500 workers, less than a tenth of the workforce in the heyday of the joint venture of Toyota and General Motors known as the New United Motors Manufacturing, Inc. (NUMMI).


Alexander says, "My commitment as a U.S. Presidential Candidate will be to support the opening of electric car manufacturing plants across America, manufacturing millions of electric vehicles within the next decade."


As president, Alexander says he would support the U.S. government investing as much as $100 billion into electric car manufacturing with the dividends being reinvested in jobs and providing for the needs of working people. Alexander says he would also back federal legislation that would offer working families a $5,000 cash rebate to trade-in gas guzzlers, cars with less than 27 MPG highway, on the purchase of an electric vehicle. Alexander notes that the trade-ins will not be crushed as they were during President Obama's Cash for Clunkers Program; however, the trade-in vehicles would receive branded titles.


Recently, Stewart Alexander spent a day at a Nissan Ride and Drive in Anaheim, California driving the new Nissan Leaf; Alexander says "It was a dream come true. It's good to see that Nissan, Tesla Motors and other automakers are moving into the 21st Century with green technologies that will help clean our environment."


For more information search the Web for: Stewart Alexander 2012

U.S. Socialist Stewart Alexander Will Run for President in 2012
U.S. Election 2012: Stewart Alexander Will Seek Green Party Presidential Nomination
Alexander: It's Time to Save California's Automobile Industry
Tesla reopening in Fremont is a very good thing
Election 2012: Stewart Alexander Proposing a "Better Deal for Economic Recovery
U.S. Election 2012: Stewart Alexander Dismisses Obama's Jobless Recovery
D.C.'s Political Report
SPUSA 2008 Presidential Candidate Questionnaire- Stewart Alexander
Article by Stewart Alexander
Washington and Capitalism is in Shambles
Socialist Party of California Facebook
Stewart Alexander 4Prez
Socialist Party of California
40485 Murrieta Hot Springs Road, #149
Murrieta, CA 92563
Tell a Friend
•
Site Map
•
Print this Page
•
Email Us
•
Top