Entertainment
Los Bambinos are Back & Better Than Ever!

Polly G. Vicars - PVNN
December 07, 2010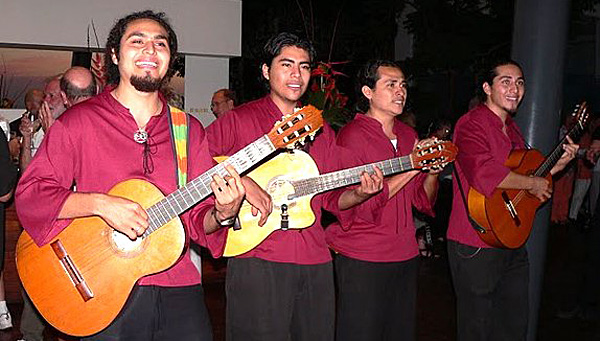 Los Bambinos entertaining gratis for Becas Vallarta at the 2010 Holiday Happening at Avalon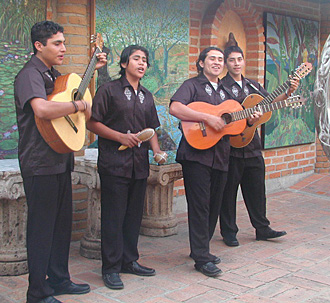 Inauguration of Los Bambinos first album at Galleria Dante, 5 years ago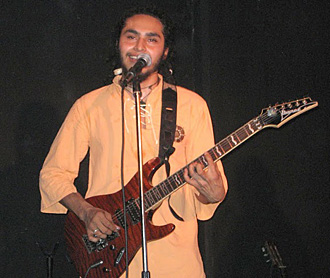 Lazzaro Morales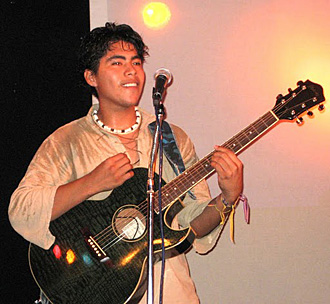 Giorgio Morales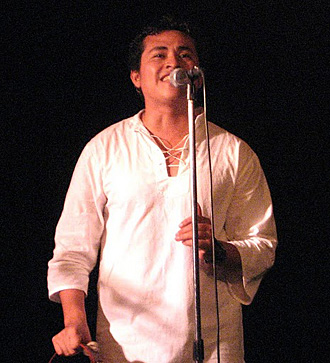 Carlos Morales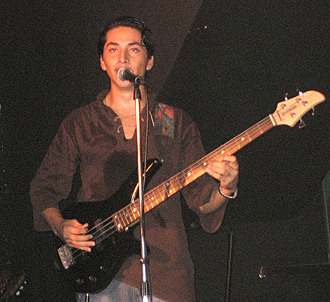 Immer Morales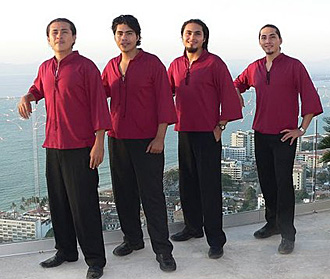 Los Bambinos, December 2010
At eight o'clock on Tuesday, December 14, Los Bambinos will return to the lively Viva Bar on Olas Altas #508 in Vallarta's Romantic Zone, which was the scene of many of their sold out shows last season. Their new show promises to be sell-outs again in the 2010-2011 season.


This year's new show highlights well-loved international music played and sung in renditions unique to Los Bambinos. The will bring you the music of Luis Miguel, Richie Valens, the Jersey Boys and many more of your favorite stars, and will lift you from your seats to dance to their Cumbia, Salsa and Latino favorites. And for the first time they will offer original music, a collaborative effort of all four brothers.


After the season here in Vallarta, where they will be performing every Tuesday night at Viva Bar, they are planning a summer tour in Guadalajara, Jalisco and Seattle, Washington. They are also working on a demo to send to a music promoter in the United States in hopes of extending the tour there.


Los Bambinos are known for their generosity to many charities in Puerto Vallarta. They have been performing "gratis" in Becas Vallarta events since their inception and just thrilled the attendees of the Holiday Happening in Avalon last Thursday night with their songs and their personalities which shine through their performances. Becas Vallarta is one of many local charities to which they donate their time and music.


While honing their musical skills, all four brothers have been studying at CUC, the Puerto Vallarta branch of the University of Guadalajara. Carlos, the eldest, already has a degree in tourism and lacks only one class before obtaining his law degree, which by the way his lovely wife, Yoanne Carrillo de Morales, has already obtained.


Lazzaro graduated with a degree in Business Administration last year, Immer graduated with a degree in Accounting this year, and the youngest, Giorgio, has just taken his entrance exam to work toward a degree in multi-media. Sounds like the Morales family will be able to handle whatever comes along as they climb the ladder to a career in music.


When talking with me about this upcoming season, the brothers asked me to relay their thanks to Vallarta for the great support they enjoy with these words: "We thank the entire community of friends who have followed our music each season. Their appreciation has been the biggest boost we've had to put our energy and excitement in every guitar note, every melody and every moment we have spent together."


Husband and I will be front and center to enjoy Los Bambinos in Concert at Viva Bar at 8 pm on December 14. You may join us by making your reservation for the $200 peso tickets by calling (322) 222-6412 or 222-4357 or by emailing losbambinos.vallarta(at)gmail.com.


If you buy five tickets, the sixth will be free. So get on the phone or your computer to make your reservations. Los Bambinos frequently sell out, so don't wait. You know that you can also call me at (322) 223-1371 or 044-322-182-0215 or email me at phvicars(at)gmail.com for your reservations.


See you there?

---

Polly G. Vicars and her husband of almost 60 years, Hubert (a.k.a. "Husband") retired to Puerto Vallarta in 1988 and soon became active members of several charitable organizations. Polly is the author of "Tales of Retirement in Paradise: Life in Puerto Vallarta, Mexico" [a sell-out!] and "More Tales of Retirement in Puerto Vallarta and Around the World." Proceeds from the sale of her books go to the America-Mexico Foundation, a scholarship foundation that is their passion.

Click HERE for more articles by Polly Vicars, or click HERE to learn more about Becas Vallarta and the America-Mexico Foundation.
Tell a Friend
•
Site Map
•
Print this Page
•
Email Us
•
Top