News from Around Banderas Bay
Puerto Vallarta Garden Club Meets Dec 16

Gary R. Beck - PuertoVallartaGC.org
December 13, 2010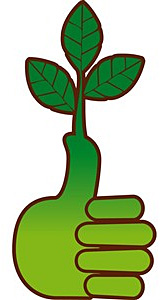 The Puerto Vallarta Garden Club will hold its next meeting at Callejon Pedregoso #439, above El Centro, at 10 am on December 16th.
Two horticulturists joined minds in July, 2010 and decided to found a garden club for the greater Puerto Vallarta area in order to make this fine city even more full of flowers, trees, shrubs and vines. It was set up as a not-for-profit organization. Membership was encouraged for anyone who wanted to be outdoors at times and liked plants and the flowers they produce.


Our first project was the Los Mangos Library on Francisco Villa. Members, interested parties and volunteers came together one Saturday and planted many bougainvilleas while others sawed huge limbs off needy trees and hauled the branches for removal.


The breezy air and light increased greatly and now, not for a long time, the architecture of the building can be seen by passing drivers and passersby. There remains more work to be done in addition to other projects we have in our minds, as the Malecón, Parque Lázaro Cárdenas, Workshop on gardening culture and care and a Garden Fair for starters.

Mission:


Beautify and protect the environment through civic planting projects, and educational and horticultural programs, for the enjoyment of the residents and visitors in Puerto Vallarta.


Vision:


Enhance the natural beauty of Puerto Vallarta for the benefit of the community at large and to stimulate business and tourism.

Starting in November, the club is holding Bingo games as fundraisers at Coco's Kitchen, Púlpito #122 on the south side of Puerto Vallarta, every other Wednesday at 6:30 pm, through at least April. Come earlier for seating.


Our next Bingos are:


December 22
January 5, 2011
January 19
February 2
February 16
March 2
March 16
March 30


All are held at Coco's Kitchen at 6:30 pm. Everyone is invited to share the laughter, good food, drink and camaraderie of fellow lovers of this paradise. Come and play, laugh, possibly win and join this new club with a flowery vision.


Remember our monthly meetings where we discuss the course of the club and projects to undertake, when and where, open to anyone wishing to join the garden club, regular membership is $200 pesos per year. Check website for meeting location. They are:


December 16, 2010
January 20, 2011
February 17, 2011
March 17, 2011
April 21, 2011


Puerto Vallarta Garden Club strives to improve and beautify Vallarta through planting trees and flowers in public areas. New members are always invited and donations are welcome. Meetings in Spanish are being pursued. Bilingual speakers are sought. Check our website, PuertoVallartaGC.org, maintained by Rick Hepting for events and scheduled meetings.

Tell a Friend
•
Site Map
•
Print this Page
•
Email Us
•
Top