Puerto Vallarta, Mexico - Well, here I go! After trying everything (except for gastric bypass or band surgery since I don't feel that I have that much weight to lose,) I am beginning what I hope will be a life-changing 6 weeks.
You may have read the testimonies and seen the before and after photos in local newspapers (or you can go online to SureResults.net,) now I will share with you my experiences through the process here each week.
Yesterday I took my first shot (did not feel a thing,) now I am PIGGING OUT for 3 days, every 2 hours with as much fat as possible to prepare myself for the diet. My coaches say that this will insure that I have sufficient good fat in my system and will lessen the hunger pangs as I begin the diet.
Look for an update here on BanderasNews.com each week and join me on this journey.
The Sure Results hCG Diet is a revolutionary system of weight loss that uses naturally produced hormones to signal the rapid release of fat stores. When combined with a low calorie diet the body willingly and efficiently burns up its own surplus fat stores. More than that, it heals the metabolism while doing so and restores the body's natural processes. For more information, visit SureResults.net.
---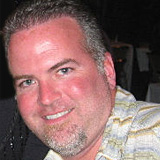 Born in Seattle, WA, Patrick Harrison has been living in PV since 2003. Drawing on his experience in entertainment, radio, retail and sports marketing in major US cities, Patrick opened his own business here in Vallarta, P. Gringo Marketing & PR, a successful Public Relations Firm that targets the English-speaking tourist and local communities. You can contact Patrick at patrick(at)pgringo.com
Click HERE for more articles by Patrick Harrison.