Puerto Vallarta - Leading premium wine supplier Sea Coast Wines and high-end villa rentals Casa Valerie, are pairing fine wines with delectable hors d'oeuvres created by celebrated chef Seth Cloutman, within two stunning Villas to produce two very different, but equally memorable, evenings. As a special treat, the last tasting of each night will also include a carefully selected truffle from artisan chocolatier Xocodiva.
On Saturday, January 29th at 7:00 pm, the beautiful Casa Valerie in the Mismaloya highlands will feature a night of Pinots. From a Pinot Gris from Oregon to a Pinot Noir from Chile, guests will enjoy four pairings and will learn about the process of making a Pinot and what to look for, all with the dramatic backdrop of Los Arcos from Casa Valerie's grand terrace.
Once you step out onto Casa Valerie's terrace, you'll know why this villa, one of Mismaloya's original Villas, is the only villa in Banderas Bay to ever be featured on the cover of Travel + Leisure Magazine.
The following weekend, Friday, February 4th, at 7:00 pm, the spectacular Villa Real del Mar in the gated community of the same name on Vallarta's North Shore, will transform into an Italian villa as guests will enjoy a variety of five Italian selections.
From the full-bodied Sangiovese blend to the complex Brunello di Montalcino, guests will savor the best from the Italian vineyards. The evening will take place among the remarkable open-air spaces of Villa Real del Mar, whose bi-level terrace and expansive living room looks back across the bay to Vallarta's twinkling lights.
Tickets for the Pinot evening are $500 Pesos per person and the Italian experience is $600 Pesos per person and include the hors d'oeuvre and wine pairings, chocolate truffle, taxes and tip. Space is limited. To reserve your space today, email your reservation request with what night you would like to attend to PVWineTasting(at)hotmail.com. A reply email will be sent with a confirmation number, balance due (if not prepaying) and driving instructions.
Tickets can also be obtained by calling Sea Coast Wines at 322-182-5511 or in person at Xocodiva, open daily from 10 am – 10 pm, located at Rodolfo Gomez #118, across from the San Marino Hotel in the Romantic Zone.
Since 2005, Sea Coast Wine & Spirits has been serving the restaurant and hotel industry in Mexico, offering premium wines from artisanal wine makers around the world. We are in constant search of innovative wineries to meet the increasingly sophisticated demand for quality wines in Mexico. The company is based in Cabo San Lucas with branch offices in Puerto Vallarta, Cancún, Playa del Carmen, Mexico City, Monterrey and Guadalajara.
When it comes to food, Seth Cloutman is a name to reckon with in Puerto Vallarta. Not only is he a great cook, but he is also a versatile caterer and an inspiring cooking instructor who specializes in French cuisine with an emphasis on seasonal, fresh and local products to encompass the wider flavors of Mexico, Spain, Northern Italy and the Mediterranean. A self-proclaimed food geek, Seth is the owner of Food by Seth which provides services as a private chef, caterer and cooking class instructor. For more information visit FoodBySeth.com.
---
Casa Valerie Luxury Villa Rentals offer all of the services you may need for planning your next vacation to Puerto Vallarta, Mexico. Whether you are looking for a luxurious beachfront villa in Mismaloya or the north shore, Casa Valerie's staff can help make your next vacation in the Banderas Bay area a memorable one.
For more information, click HERE or visit CasaValerie.com.
---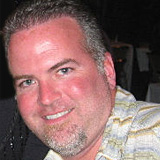 Born in Seattle, WA, Patrick Harrison has been living in PV since 2003. Drawing on his experience in entertainment, radio, retail and sports marketing in major US cities, Patrick opened his own business here in Vallarta, P. Gringo Marketing & PR, a successful Public Relations Firm that targets the English-speaking tourist and local communities. You can contact Patrick at patrick(at)pgringo.com
Click HERE for more articles by Patrick Harrison.