Puerto Vallarta, Mexico – Join us on Saturday, July 23, at 7 pm at the beautiful oceanfront Blanca Blue Restaurant & Lounge for another popular Blanca Blue Wine Event. For this special evening, Blanca Blue will be featuring wines from the award-winning Mexican winery Roganto.
Unlike other wine events that pair wines with existing items from a menu, during this unique event, the Sommelier and Chef for Blanca Blue are working together to design specially created dishes for each wine.
Guests will be greeted at the stunning Blanca Blue Restaurant, located in the exclusive Garza Blanca Preserve Resort & Spa Development on Puerto Vallarta's South Shore, just 10 minutes south of town, and will enjoy 4 wine pairings with the specially created dishes for each pairing. Featured wines from Roganto will include, Sauvignon Blanc, a Chardonnay, a Cabernet Sauvignon and their Tramonte.
"After being named 'Best Wine List' last year in the Vallarta Lifestyles Magazine Reader's Choice Awards, it was important for us to take the next step and create these special events for our patrons combining our creative food with the flavors of some of our favorite wineries," stated Blanca Blue Sommelier Elsa González.
"We view wine as a piece of art so we wanted to use the talents of our Chef Francisco Ruano to create a custom frame for each piece of artwork. Rather than forcing the pairings as others do, we wanted to create a unique experience for each pairing. This evening will follow on the footsteps of our other popular wine tastings at Blanca Blue. Our patrons have been requesting an evening featuring the wines of Roganto so we are thrilled to fill their requests."
Since 1987, Roganto has been growing their passion for wines in Mexico's Ensenada region of Baja California. Roganto Wines have received numerous awards including their 2002 Cabernet-Sauvignon named the "Best Mexican Premium Red Wine" and also placing 5th worldwide. In the San Diego International Wine Competition, they were awarded the Silver Medal with their 2001 Cabernet-Sauvignon competing with 400 other wines. More information can be found at Roganto.com.
For the event on July 23rd, one of Roganto's founding owners, Ing. Antonio Luis Escalante Rodriguez, will be personally on hand to discuss each and every wine pairing. Due to this special and intimate opportunity, seating is extremely limited to the first 30 people to RSVP. Tickets are $550 Pesos per person and include all taxes, service, food and the pairings. Seats can be reserved on a first-come, first-served basis by e-mailing Mayra Valle at pr(at)garzablancaresort.com.
This is a rare opportunity to experience some of Mexico's finest wines artistically complimented with individually created dishes to frame each pairing, with the personal attention of a winery owner presented in one of the most beautiful settings in Banderas Bay.

Blanca Blue Restaurant & Lounge
- This ultra-chic onsite gourmet restaurant is one of Vallarta's most elegant and sophisticated dining options. In such spectacular surroundings it provides an idyllic setting for a romantic dinner or social gathering – a truly unique experience. The fully air conditioned restaurant overlooks the expansive Banderas Bay offering impressive views of Los Arcos beauty spot and Puerto Vallarta's stunning domino skyline.
---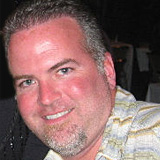 Born in Seattle, WA, Patrick Harrison has been living in PV since 2003. Drawing on his experience in entertainment, radio, retail and sports marketing in major US cities, Patrick opened his own business here in Vallarta, P. Gringo Marketing & PR, a successful Public Relations Firm that targets the English-speaking tourist and local communities. You can contact Patrick at patrick(at)pgringo.com
Click HERE for more articles by Patrick Harrison.